Credit card comparison – 3 easy steps
We can help you find bonus points, a low rate, $0 annual fee, a 0% balance transfer offer and more. Compare credit cards below.
We're reader-supported and may be paid when you visit links to partner sites. We don't compare all products in the market, but we're working on it!
Credit cards give you a way to buy what you need now and pay for it later. They can also be used to consolidate debt, earn rewards and take advantage of exclusive perks like airport lounge access and complimentary travel insurance.
What kind of credit cards can I compare?
Once you know what you want from a credit card, you can focus your search by comparing credit cards in a specific category. Here are some of the most popular options.
St.George Credit Card Offer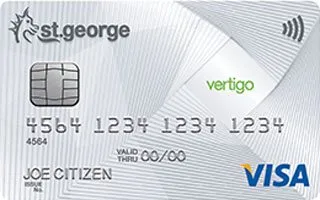 St.George Vertigo Classic
0%

p.a. for 24 months on
balance transfers


$0 annual fee for the first year

Eligibility criteria, terms and conditions, fees and charges apply
St.George Credit Card Offer
Save with a long-term 0% p.a. balance transfer offer. Plus, a waived annual fee for the first year with the St.George Vertigo Classic Card.
$0 first year annual fee ($55 p.a. thereafter)
0% p.a. for 24 months on balance transfers with no BT fee
Additional cardholder at no extra cost
Purchase rate of 13.99% p.a. and cash advance rate of 21.49% p.a.
Compare credit cards
To check out more details of each card side by side, click the box under the card images and then hit 'Compare'.
*The credit card offers on this page are chosen from a range of credit cards available to us and are not representative of all the products available in the market. The use of the terms "best" and "top" are not product ratings and are
subject to our disclaimer
. There is no perfect order or perfect ranking system for the products we list on our Site, so we provide you with the functionality to self-select, re-order and compare products. The initial display order is influenced by a range of factors including conversion rates, product costs and commercial arrangements, so please don't interpret the listing order as an endorsement or recommendation from us. We're happy to provide you with the tools you need to make better decisions, but we'd like you to make your own decisions and compare and assess products based on your own preferences, circumstances and needs.
How to compare credit cards
Once you've decided you'd like to add a new credit card to your wallet, there are a few simple steps you can follow to compare your options and find the right one for you.
Decide how much you'll be able to pay off each month. The first step to comparing credit cards is being honest with yourself about whether or not you'll pay back the balance in full every statement period.

If you will make your repayments in full and won't be charged interest, you can look for a card with some interest-free days and can consider other perks like rewards, frequent flyer points and insurance covers.
If you won't pay your balance in full by the due date most of the time, look for a card with a low interest rate or flat monthly fee. This will save you money on interest and your debt won't grow as quickly.
If you've got an existing credit card account(s) or personal loan debt you want to pay off, balance transfer cards could be a good option. This will enable you to save on interest costs, simplify your payments and potentially save on annual fees, too.
Choose a credit limit you can afford. Even if you're planning to pay back your full balance, a credit limit that's too high for your budget could get up getting you into trouble. When comparing cards look at the minimum credit limit, ensure it's within your budget, and then increase it later if you need to.
Find the right balance of benefits. Credit cards offer a lot more than just a revolving line of unsecured credit. There are rewards, frequent flyer programs, insurance, promotional offers, contactless mobile payments and more. After you've determined what's most important, use the list below to compare individual features and narrow down your options.
Credit card comparison: what to look for
No matter what type of credit card you're looking for, it's important to understand all the key terms so that you can get one that works best for you. So, here are the key features you should look at when you compare credit cards.
| Fee or feature | Description |
| --- | --- |
| Annual fee | The amount you'll pay every year to keep the card and the account open. This usually ranges from $0 to $450, but could be over $1,200. |
| Purchase interest rate | The interest rate charged for most purchases you make (usually 8.99% to 22% p.a.). |
| Interest-free period | The amount of days applicable to new purchases where interest isn't charged (usually from 45 to 55 days). |
| Balance transfer rate | The interest rate that applies to the balance you move onto the new card (usually 0% - 2.99% p.a.). |
| Balance transfer fee | If applicable, this one-time fee is charged when you move a debt to a balance transfer card. It's usually 1% - 3% of the amount transferred. |
| Cash advance rate | This rate is charged when you make an ATM withdrawal or cash-equivalent transaction. It is usually around 19.99% to 24.99% p.a. and is charged from the date the transaction is made. |
| Cash advance fee | A one-time fee that's charged when you make a cash-equivalent transaction. It's usually 2% - 3% of the total transaction, with a minimum dollar amount between $2 - $4. |
| Foreign transaction fee | Applies when you make a transaction in a foreign currency – whether that's online or when you're overseas. It is usually 2% - 3.5% of the transaction value once it's converted to Australian dollars. |
| Other fees and charges | Keep an eye out for additional cardholder fees, printed statement fees, optional rewards program enrolment fees, card replacement fees or any other charges that you think will apply to you based on how you plan to use the card. |
| Introductory offers | Credit cards often come with promotional features and perks for new customers, such as introductory 0% interest rates, bonus points, cashback or waived annual fees in the first year. These types of deals can give you more value when you first get a new card, as long as you meet the offer requirements. |
| Rewards program | If you want to earn rewards for your credit card spending, pay attention to the type of rewards available. Some credit cards are linked to existing reward schemes, including Qantas Frequent Flyer, Velocity Frequent Flyer and the Coles Flybuys program. Others have their own rewards programs, such as ANZ Rewards or American Express Membership Rewards. |
| Insurance covers | Available insurance covers (if any) that are included with the card. Common types include international travel insurance, purchase protection insurance and extended warranty cover. |
| Other perks | Some of the most popular extras include airport lounge passes, flight and travel vouchers, gift cards, concierge services, ticket and event offers, hotel discounts and status credits, discounts with retail partners and complimentary subscriptions. |
| Lender or issuer | Credit card providers have different criteria when it comes to eligible purchases, debt you can transfer, packaged home loan products and more. |
Example: choosing the right card
The right credit card will be different for every type of spender and your financial situation. We've broken down a few examples of common spending patterns and cardholders below. If one of those resonates with you, you can explore more about each type of credit card to kick-start your comparison.
Allison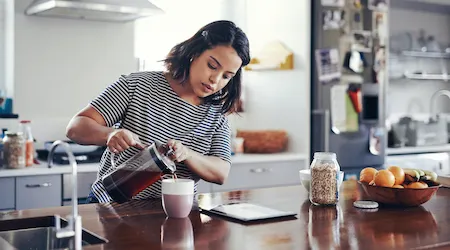 Credit card spend per month:
$200 (small spender)
Pays balance in full every month?
Mostly, but not always
Travels?
Very rarely
Suggested card 1:
No annual fee credit card
Allison doesn't use credit very often, so a no-frills card with a $0 annual fee might make sense. Since she doesn't spend enough to maximise any rewards points, she could look for a low cost card and ensure that the interest she'll pay outweighs the no annual fee savings.
Suggested card 2:
Low interest credit card
A low rate credit card could save Allison money when she carries a balance. For example, a $200 balance paid off over 3 months on a 19.74% interest card would cost $6.62 in interest. The same balance on an 8.99% interest card would cost only $3 in interest.
Carl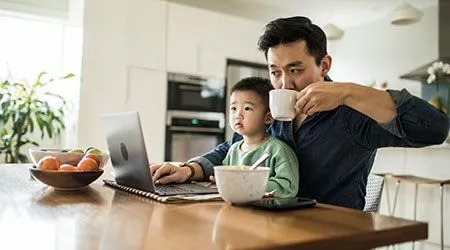 Credit card spend per month:
$4,000 (big spender)
Pays balance in full every month?
Always
Travels?
Often, at least a few times per year
Suggested card 1:
Frequent flyer credit card
A frequent flyer credit card could earn Carl some bonus points as well as 48,000 points over the course of the year. So long as he makes use of the features and points, a card with an annual fee of less than $960 would be of value (assuming $20 of value per 1,000 points).
Suggested card 2:
Rewards credit card
If Carl flies with a few different airlines or prefers rewards other than flights, a rewards credit card could be of more value. Points can be redeemed for merchandise, gift vouchers, statement credits, charitable donations and more. These cards also often have bonus points.
Debbie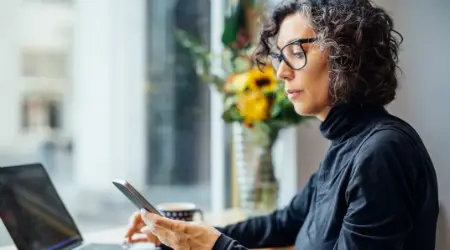 Credit card spend per month:
$2,000 (average spender)
Pays balance in full every month?
Rarely, balance carried for 2 years
Travels?
No
Suggested card 1:
0% balance transfer offer
If Debbie stopped spending and paid that $2,000 balance off over 2 years on a 19.74% p.a. card, it would cost $436.91 in interest. A 0% balance transfer for 24 months would save her that $436.91 and the same monthly payment means she'd pay off the debt in 20 months.
Suggested card 2:
0% purchase & balance transfer offer
If Debbie is unable to stop spending on her credit card, a 0% purchase and 0% balance transfer offer could give her the breathing room from interest charges that she needs to get on top of her debt. However, the 0% period would usually be shorter than a single offer.
From low rate and balance transfer options to rewards credit cards, super-premium platinum and black cards or those with no fees, there are credit cards available to suit almost anyone's needs. Now that you understand more about the different factors that need to be considered, you can start comparing credit cards and apply for one that really works for you.
Back to top
Pictures: Shutterstock, Flat Icons
More guides on Finder