Choose from ING's range of accounts
Take control of your super and choose how your money is invested with ING Living Super.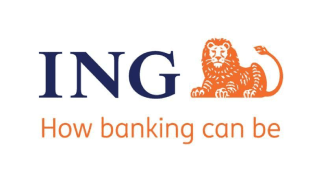 We're reader-supported and may be paid when you visit links to partner sites. We don't compare all products in the market, but we're working on it!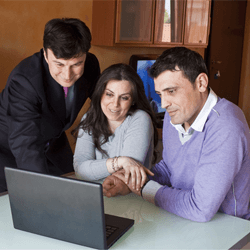 ING is one of the leaders of branchless banking in Australia and is perhaps best known for its high-interest online savings accounts.
A part of ING Group, one of the world's largest financial institutions which operates in more than 40 countries, ING offers a wide range of banking products and services.
If you're looking for a superannuation fund with competitive features, ING offers Living Super, a 'choice' super product that gives you the freedom to choose how your super balance is invested.
It also offers a Transition to Retirement and a Pension account to suit the needs of those approaching retirement or who have already retired.
ING award and achievements
SuperRatings Platinum Rating - Super 2016. A Platinum rating means that ING Living Super offers great value for money.
SuperRatings Platinum Rating - Pension 2016. This rating means that ING is a best value for money fund.
SuperRatings Best New Product 2013. Living Super was named the best new superannuation product for 2013.
Best things about ING Super
ING's Living Super is a 'choice' super product, which means you get to choose how your funds are invested. Living Super combines a Cash Hub transaction account with three insurance options (automatic cover, tailored cover and income protection cover) and four investment categories that you can mix and match: Safe, Smart, Select and Shares.
This means you can invest your superannuation across cash and term deposits, a range of managed investment options, and direct shares and listed securities on the ASX.
ING offers two self-managed super fund (SMSF) options: SMSF Cash and SMSF Term Deposits. Both options offer high interest rates to help you maximise your returns.
What's internet banking like for ING?
ING's superannuation options can be managed online 24/7 through internet banking. This provides convenient access to your investments and your account details whenever you need.
Back to top
What super funds are offered by ING?
Living Super. This product is designed to offer a low-cost super option for Australians at all stages of life. Customers can choose a Balanced option so they can set and forget, or decide to mix and match their investment choices to suit their preferences. It comes with a Cash Hub transaction account and three insurance options - automatic cover (death and TPD cover), tailored cover (change your death and TPD cover to suit your needs), and income protection cover. These are then combined with four investment categories that you can mix and match to suit your requirements:
Safe. Your money will be invested in cash and term deposits.
Smart. This is a balanced option available to all Australians.
Select. This offers a range of managed investment options including Australian and international shares, growth and high growth assets, property, fixed interest options and more.
Shares. This option allows you to trade direct shares and listed securities on the ASX.
SMSF Cash. With a high variable interest rate on the cash portion of your SMSF, this option helps you to maximise your returns. You can also access your cash 24/7 via internet, mobile or phone banking.
SMSF Term Deposits. A term deposit allows you to earn a high fixed interest rate on your SMSF cash. You can choose the investment time frame and deposit amounts of $10,000 or more.
What pension accounts offered by ING?
Transition to Retirement Account. This account allows you to receive a steady stream of income while you are still working and contributing to your super. This means you can start working fewer hours and supplement your income with regular payments from your Transition to Retirement Account, but at the same time you can keep contributing to your super balance in order to save for your retirement.
Pension Account. The funds in an ING Pension Account can be accessed if you've satisfied a condition of release, for example reaching your 'preservation age'. This allows you to access a regular source of income during your retirement. You can setup and manage your pension payments online, and a minimum initial investment of $20,000 is required. Pension payments can be received fortnightly, monthly, quarterly, half-yearly or annually.
Back to top
Thinking about applying? Here's what you need ot know
If you think that ING Living Super could be perfect for your financial needs and goals, make sure to compare its features with the benefits of a range of products from other super funds. If you'd like to apply for ING Living Super, you can do so quickly online. Phone application is also available from 8am to 8pm Monday to Friday and 9am to 5pm Saturday (AEST).
In order to become a member you will need:
To be an Australian resident
To be at least 13 years of age
To have your Tax File Number handy
You will also need to provide:
Your full name and contact details
Your date of birth
Your phone number and email address
An original certified copy of your identification
Your employment details
Details of your investment choices
---
ING's super and pension accounts offer a competitive option for Australians at a wide range of life stages. Compare them with the offerings from other super funds at finder.com.au so that you find the right financial solution for your future.
More guides on Finder