Finder makes money from featured partners, but editorial opinions are our own.
Can I get a personal loan?
Your credit score, income and employment status are some of the key factors lenders will consider.
Every loan application you make will be listed on your credit report. This is why it's essential to know whether you're eligible before you apply. Depending on your income and type of employment, you may or may not be eligible. We've outlined what you need to consider before applying.
What is the eligibility criteria for a personal loan?
Not all lenders are alike, so the eligibility criteria will differ from lender to lender. Some may be more flexible when it comes to alternative financial circumstances than others, but it's best to check first. You can also call the lender if you have any doubts.
Age and residency. No matter which personal loan you're applying for, you'll need to be over the age of 18. You will also need to be either an Australian citizen or permanent resident. There are personal loans for those on working or temporary visas, but there will be additional requirements.
Income. Lenders may have a set minimum income that you need to earn, for example, $35,000 p.a. Or they may only require that you earn a regular permanent income. In the case of the latter, you need to consider whether the loan you're applying for fits comfortably within your current budget.
Employment. If there's an employment requirement, you may need "regular" employment, as opposed to casual employment. If you're casually employed, or work part-time, there are loan options available. If you're self-employed, you may be required to provide additional details. You may also be required to be in your role for a particular period of time.
Assets, debts and expenses. You will be asked to list your assets, debts and expenses on your application. This will inform the lender's decision as to whether to approve your loan. Assets may boost the strength of your application. Credit cards, store cards or other loans may hinder your ability to borrow. Expenses are always estimated but lenders generally have a good idea when you're under or overestimating based on data of other customers.
Credit history. You generally need good credit history to apply for a personal loan, especially with a traditional bank. If you do have a few negative marks, your current bank may be open to lending if you have good transaction history. If not, you should look at bad credit personal loans.
Loan security. If you're applying for a secured loan, such as a car loan, your secured asset may also need to meet certain requirements. For instance, the vehicle you use as security may need to be under a certain age or of a certain value. Some lenders only finance new cars, but you can also find options for used cars.
Centrelink. Centrelink income may be accepted as a form of income, but there will be restrictions. You will also need the majority of your income from another source, and will have to meet the minimum income requirement. It's best to be certain that the lender accepts Centrelink incomes before applying. If you have any doubts, contact the lender.
If you're going through the process of bankruptcy or have declared bankruptcy, you may find it difficult to apply for a personal loan. You can read more about it here.
How can I get approved for a personal loan?
There are a number of things you can do to help get your application over the line. These include:
Maintaining good account history. If you're applying with a bank and the personal loan isn't time sensitive, having good banking history can help with your application. It can also speed up the application process. You should also ensure you pay your bills on time and your account doesn't go into arrears.
Don't apply for too much. Make sure the amount you're applying for fits within your budget. Don't apply for more than you can afford or need. Even if you can afford it, you're paying interest on every dollar.
Maintain a good credit rating. Pay your bills on time and take care of any debts you owe.
Show you can save. Having a good savings record will tell the lender that you're responsible with your money. It's also a good indication that you're able to manage money and regular loan repayments.
Reduce the limit on your credit card. If you're not using your entire credit card limit, consider lowering it. You'll need to list the total limit of your credit cards in your application. They will treat it as potential debt, even if you don't use up the entire limit.
Pay off some of your debt before applying. If you owe anyone money, or if you have ongoing credit card debt, try to pay down your debt. Making regular repayments shows you're a responsible borrower and likely to meet your personal loan repayments.
Apply after you're past your probation period. Lenders may be unwilling to give you a loan during your probation period. They may not approve the loan if you haven't been employed for at least 3 months, no matter how secure the role. Make sure you're out of your probation period before applying.
Do keep in mind that no personal loan application is guaranteed, even if you meet the criteria. The above guide is to ensure you're giving yourself the best chance to get approval.
What do I do if I have bad credit?
There are a number of options if you have bad credit. These include:
Apply for a bad credit personal loan. Bad credit personal loans are typically more expensive. There are also secured loans you can apply for if you have an asset. You can read more about it here, but also keep in mind that some of the options listed are expensive.
Work on improving your credit score. Your credit score is updated every month. This means that everything you do now, can help improve your score. It's best to wait until your score improves before applying. To improve your credit score, you should look at paying all your bills on time, pay off as much debt as you can, and lower your credit card limit. You should also avoid applying for too many loans, as this can further affect your score. You can read more about it here.
What should I avoid with personal loans?
Applying for the first loan you see. You won't know if you're getting the best deal if you apply for the first loan you find. Compare your options first and make a shortlist based on cost, terms and eligibility.
High rates and fees. Some personal loans, especially payday loans, come with high rates and fees. These loans are expensive, and you should only consider them if it's a financial emergency. You should make sure you can afford the loan before applying.
Borrowing more than you can afford. Check the cost of the loan and make sure you can afford it. You should be comfortably able to include your repayments in your budget. You should also avoid borrowing more than you need.
Splurging. Most personal loans involve lump sum payments. You may be tempted to use it all up and buy more than you need. Stick to a budget and avoid spending beyond what you planned for. Remember you pay interest for every dollar you borrow.
Multiple applications. Every loan application shows up on your credit report. Several applications within a short period can have a negative impact on your credit score. This can make it harder for you to get a loan in the future. Select a single loan and lender that you're eligible for and that suits your needs. If you've already applied for legal finance, give it a few more days or contact the lender before applying elsewhere.
Long-term repercussions and legal issues. Once you sign a loan agreement, you are bound to its conditions. You will have to pay the loan and all the fees and payments. Keep in mind that for unsecured loans, the lender can initiate legal proceedings against you if you don't repay the loan. It can also report the debt to a credit reporting body like Equifax and use the services of a debt collector. With secured loans, your loan security can be repossessed by the lender if you fail to make your repayments.
How can I apply for a personal loan?
🤔 Work out what type of loan you need, how much you need to borrow and what you can afford. You can use a personal loans calculator to help you.
🔎 Start comparing lenders. You can use the comparison table on this page. Don't forget to compare interest and comparison rates and find a loan you're eligible for.
✅ Select a lender. If you're using the comparison table, you can click "Go to site" to be directed to the lender's page, or "More info" if you want to read up on the lender.
🖨️ Organise and prepare the required documentation. This can make the application process easier.
📱 Apply. Most lenders have their applications online.
Why compare personal loans with Finder?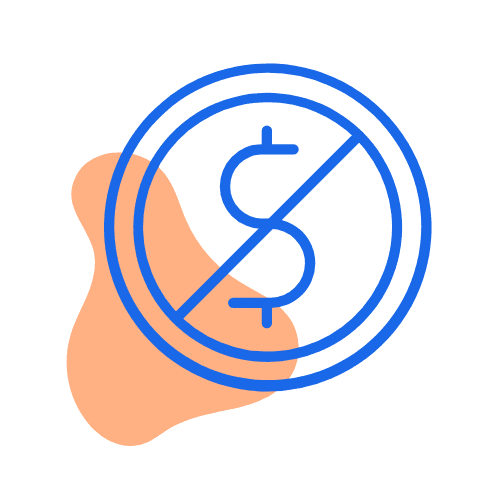 We're free
Our personal loan comparison is completely free to use. There are no costs at all for you to use our database to find a better deal. Better still, we regularly run exclusive deals that you won't find on any other site.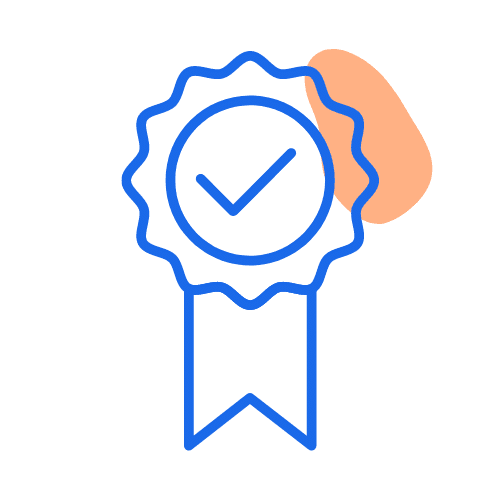 We're experts
We've researched and reviewed hundreds of loans as part of our
Finder Awards
. Our database and tables are always up-to-date and our in-house experts regularly appear on Sunrise, 7News and SBS News.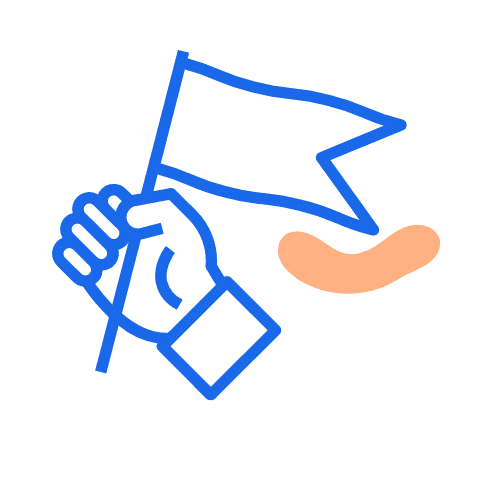 We're independent
We are independently owned and have a mission to help Australians make better financial decisions. That means our opinions are our own and you can compare nearly every personal loan in Australia (and find a better deal).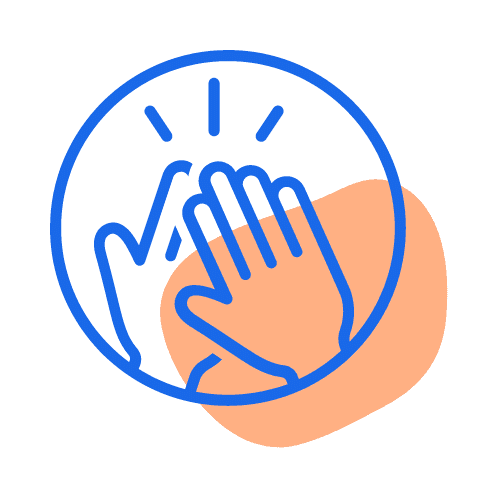 We're here to help
Since 2014, we've helped 300,000+ people find a personal loan by explaining your options simply. You don't need to give us any details to use our comparison. We're here to help you make a decision.