Finder makes money from featured partners, but editorial opinions are our own.
Long-term personal loans
With a long-term personal loan, you pay less in the short term but more in the long run.
A long-term personal loan is where you have a loan term between 5 and 7 years. This allows you to spread out your loan payments, reducing your monthly repayments. But because the loan is stretched out over a longer time, you'll be making interest payments the entire term, driving up the total cost of the loan.
How does a long-term personal loan work?
A long-term personal loan works just like any other personal loan – but with terms between 5 and 7 years. This means that you have 5 to 7 years to repay the loan. You will have to make regular repayments for the duration of the loan.
You can use the loan funds for any worthwhile purpose, including medical expenses, holidays or your wedding. You'll also have the choice between fixed and variable rates. With fixed rates, you can expect to pay the same each month. With variable rates, your interest payments will fluctuate based on the market rate. However, variable interest loans come with more flexibility, allowing you to make additional repayments and pay back the loan early.
Long-term personal loans are usually taken out by people borrowing upwards of $30,000. But you may also be considering a longer term if you're borrowing less but are unable to afford higher monthly repayments.
Long terms come with the advantage of smaller monthly repayments, given that it's stretched out over a longer period. But you will also have to pay interest for the lifetime of the loan, which may drive up the overall cost. It may help your cash flow in the short term, but you'll be in debt longer, and paying more in the long run. You may also find it harder to take out another loan while you're paying off the current one.
Which is better: Long term or short term?
When it comes to the overall cost, short terms are better. Your repayments may be higher with a short-term personal loan, but you'll pay less in interest in the long run. Take, for example, a $40,000 loan repaid over 4 years versus 7 years. The interest rate is 12.99% p.a.
With a 4-year term, your monthly repayments will be $1,072.90, while the total interest paid will be $11,499. Your total repayments at the end of 4 years will be $51,499. In contrast, with a 7-year term, your monthly repayments will be $727.46, while the total interest paid will be $21,107. Your total repayments will be $61,107. While in the short term your repayments will be higher by $345.44, in the long term you save $9,608 as you'll be paying interest for only 4 years as opposed to 7.
What are the pros and cons of long-term personal loans?
The main point of consideration with long-term personal loans is cost. The other variables – like how you can use the funds and the type of interest – remain the same. With long-term personal loans, you will have the following:
Lower monthly repayments. This may be better for your cash flow. You could also hack the loan by making additional repayments and paying your loan off sooner while taking advantage of lower repayments.
You will pay more in interest over time.
You'll be in debt for longer. This may hinder your ability to take out another loan. You may also wish to consolidate your debt at some point, but you'll still be in debt.
What types of long-term personal loans can I apply for?
You will be able to choose between the following:
Secured personal loan. This loan will require an asset to use as loan security. Typically for secured loans, the interest rates are lower, but you run the risk of losing your asset if you default. You can use your car or home equity as security. How much you can borrow will depend on the value of your asset, but you may be able to borrow up to $100,000. You can generally use the funds how you wish, with the exception of secured car loans.
Unsecured personal loan. This loan doesn't require an asset as security, and borrowing amounts are limited to $50,000. Interest rates for unsecured loans are higher than for secured loans. As a result, these loans cost more. You can generally use the funds how you wish.
There are also personal lines of credit and personal overdrafts. Your borrowing limits may be lower, and these loans don't come with fixed loan terms.
How can I compare long-term personal loans?
What's the interest rate of the loan? The interest rate is an important factor in determining the cost of the loan. It is how much you will be charged for borrowing. A low interest rate means your loan will cost less, but it's not the only cost you need to consider. Keep in mind that while a loan may have low interest, it could have high fees. This will add to the total cost of your loan.
What are the fees and the comparison rate? Apart from interest rates, you need to look at the comparison rate. The comparison rate is the total cost of the loan, inclusive of fees and interest. Fees include monthly and establishment fees. It does not include other fees that may come with exiting the loan early or making extra repayments. If those are features you're interested in, make sure to take into account how much it will cost.
Is the loan secured or unsecured? Depending on whether you want to offer security, you can filter for secured and unsecured loans.
What are the minimum and maximum borrowing limits? Each lender will set their maximum and minimum borrowing limits. You need to check whether the amount you need to borrow is offered by the lender. How much you can actually borrow will depend on a number of factors, including your credit score.
Do they offer the terms you need? If you need a loan term of 7 years, be sure to check if the lender offers this.
Do they have multiple repayment options? Does the lender offer you repayment flexibility? Are you able to choose between weekly, fortnightly and monthly repayments? If you're looking at a variable rate loan, look for one that allows you the option to make extra repayments without penalty. This will allow you to pay off your loan sooner.
Long-term personal loan comparison
What should I avoid with a long-term personal loan?
Applying for the first loan you see. You won't know if you're getting the best deal if you apply for the first loan you find. Compare your options first and make a shortlist based on cost, terms and eligibility.
Borrowing more than you can afford. Check the cost of the loan and make sure you can afford it. You should be comfortably able to include your repayments in your budget. You should also avoid borrowing more than you need.
Splurging. Long-term personal loans involve lump-sum payments. You may be tempted to use it all up and buy more than you need. Stick to a budget and avoid spending beyond what you planned for. Remember you pay interest for every dollar you borrow.
Multiple applications. Every loan application shows up on your credit report. Several applications within a short period can have a negative impact on your credit score. This can make it harder for you to get a loan in the future. Select a single loan and lender that you're eligible for and that suits your needs. If you've already applied for legal finance, give it a few more days or contact the lender before applying elsewhere.
Long-term repercussions and legal issues. Once you sign a loan agreement, you are bound to its conditions. You will have to pay the loan and all the fees and payments. Keep in mind that for unsecured loans, the lender can initiate legal proceedings against you if you don't repay the loan. It can also report the debt to a credit reporting body like Equifax and use the services of a debt collector. With secured loans, your loan security can be repossessed by the lender if you fail to make your repayments.
Case study
| | Personal loan #1 | Personal loan #2 |
| --- | --- | --- |
| Interest rate | 12.99% | 12.99% |
| Loan amount | $40,000 | $40,000 |
| Loan term | 4 years | 7 years |
| Total interest | $11,499 | $21,107 |
| Difference | | + $9,608 |
Am I eligible for a long-term personal loan?
The eligibility criteria between lenders can differ. It can include any of the following:
Age. You'll need to be at least 18 years old to apply for a loan in Australia.
Income. You'll need to earn above the minimum threshold. Some lenders may require you to earn over $35,000, while others may require $24,000. If you're looking for low-income personal loans, there are some available.
Employment. Most lenders will require you to be employed. Some lenders will also require you to be out of your probation period or to be employed full time. Some lenders consider casual employees, while others may consider Centrelink payments.
Residency. You may have to be an Australian citizen or permanent resident, but there are personal loans for temporary residents.
You need to keep in mind that even if you meet the minimum requirements, lenders will consider whether you can afford the repayments first. They will look into your income, debts and the stability of your employment.
How can I apply for a long-term personal loan?
🤔 Work out what type of loan you need, how much you need to borrow and what you can afford. You can use a personal loan calculator to help you.
🔎 Start comparing lenders. You can use the comparison table on this page. Don't forget to compare interest and comparison rates and find a loan you're eligible for.
✅ Select a lender. If you're using the comparison table, you can click "Go to site" to be directed to the lender's page, or "More Info" if you want to read up on the lender.
🖨️ Organise and prepare the required documentation. This can make the application process easier.
📱 Apply. Most lenders have their applications online.
Why compare personal loans with Finder?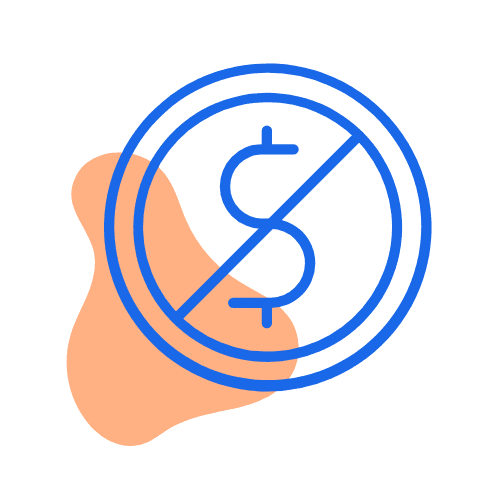 We're free
Our personal loan comparison is completely free to use. There are no costs at all for you to use our database to find a better deal. Better still, we regularly run exclusive deals that you won't find on any other site.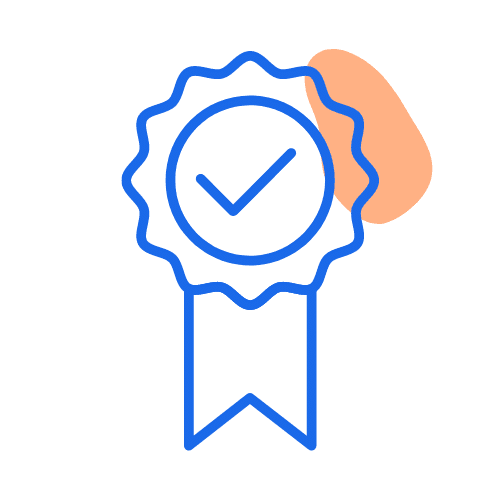 We're experts
We've researched and reviewed hundreds of loans as part of our
Finder Awards
. Our database and tables are always up-to-date and our in-house experts regularly appear on Sunrise, 7News and SBS News.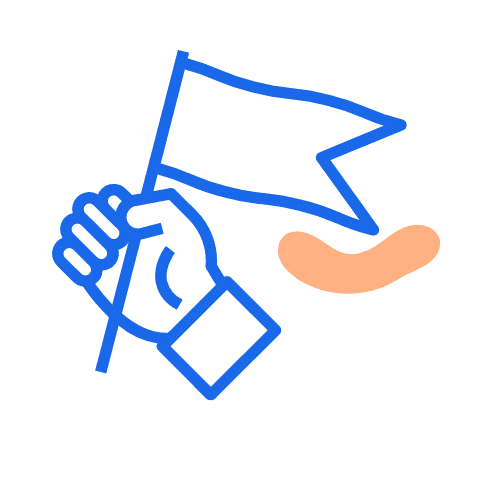 We're independent
We are independently owned and have a mission to help Australians make better financial decisions. That means our opinions are our own and you can compare nearly every personal loan in Australia (and find a better deal).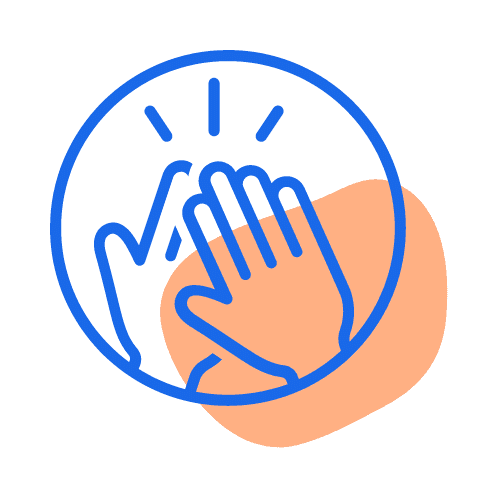 We're here to help
Since 2014, we've helped 300,000+ people find a personal loan by explaining your options simply. You don't need to give us any details to use our comparison. We're here to help you make a decision.