3 reasons to consider getting health insurance in your 20s
The good, the bad and the ugly.
There's a difference between thinking that you're healthy, and actually being healthy. For instance, the ABS once asked a bunch of 18-34 year olds with high blood pressure whether they had hypertension. 96.5% said no. Oops.
But for argument's sake, let's assume that you actually are in good shape. Is health insurance worth it for a fit and healthy person in their 20s?
Uh, maybe.
1. Ambulances are super expensive
You can Medicare your way through a doctor's visit, but that won't save you from ambulance fees. If you don't have some kind of protection in place, it's probably going to hit you eventually.
Ambulance services are big business, and each state has its own service that haggles its own fees with the government, with very different results.
In Tasmania and Queensland, ambulance services are free (i.e. taxpayer funded). Victoria, on the other hand, will basically offer you a menu of flat fees. You can dial a paramedic for $507, or you can get the deluxe treatment and transport package for either $1,174 or $1,732, depending on whether you're in the city or the country.
In NSW it costs $372, plus $3.35 per kilometre travelled. In the ACT it's a flat $936, plus $12 per kilometre travelled, but only when travelling outside the ACT.
There are several ways you can protect yourself from ambulance fees. You can get a concession card (if you're eligible), a subscription directly through your state ambulance service ($92.05 for the annual family ambulance package in Victoria, to give you an idea of cost), or health insurance.
Look at the cost of an ambulance ride, look at the cost of a state ambulance package and then look at the cost of health insurance. That last one might suddenly be looking like a much better option.
2. Yes, private hospitals are better
For legal reasons, we want to emphasise that "better" in this case refers only to average elective surgery wait times and the average adverse event occurrence rate in private vs public hospitals around Australia as a whole.
In other words, how long patients typically have to wait before getting their surgery, and the odds of something going wrong, like dying.
Shorter wait times are good. And not dying is also good.
Shorter wait times
There are more patients than there is public hospital space, and if it was up to you, would you admit the less-serious but quicker cases first, or knock off the time-consuming but more-serious ones? There's really no right answer, so each state basically plays around with different admission rules to see what happens. The results are pretty interesting, if you're into that kind of thing.
On the whole, you can expect differences between hospital waiting times based on your location. If you're somewhere with exceptionally long lists like Tasmania (Australia's national retirement home), it might be more worth having health insurance in place so that you can jump the queue. In Australia as a whole, you could safely expect to have to wait for over a month for most procedures. If you're unlucky, it might be over a year.
This might make all the difference if what you do for work requires heavy lifting or any kind of physical fitness, such being able to climb stairs or stand for hours on end. Being able to get elective surgery fast could be the difference between whether or not you keep your job after an injury.
Not dying
In hospital lingo, an "adverse effect" can refer to anything from stitches coming loose to an unexpected infection to death.
In 2015-2016, 6.67% of public hospital patients experienced adverse effects, as opposed to only 3.8% of private hospital patients.
In fairness, these numbers shouldn't be the same. Public hospitals tend to deal with a lot more emergencies and unexpected procedures, while private hospitals deal with many more planned treatments. Adverse events are naturally more likely in more high-pressure and emergency situations.
But let's only look at avoidable deaths. Specifically, those that are directly attributable to hospital overcrowding. Is someone more likely to die unnecessarily in a public hospital than a private hospital? It depends on the situation, but yeah it's possible.
There's a very clear and well-established correlation between hospital overcrowding and patient mortality. The chances are very small, but statistically, it's totally possible that you might die because you end up in an overcrowded public hospital.
By looking at the correlation between hospital crowding and patient deaths, researchers from the University of Western Australia calculated that about 120 patients in Perth metropolitan hospitals die each year as a direct result of overcrowding. This increased likelihood of death was found independent of patient age, season, diagnosis or urgency. Overcrowding is just plain bad for not dying.
As hospital occupancy increases, the odds of surviving emergency admission decrease
The reason hospital overcrowding is so deadly is because it turns into a vicious circle. More crowding equals worse care. Worse care equals a longer stay. A longer stay equals more crowding. And all of this leads to more potentially fatal adverse events.
Also, when a hospital is overfilled, ambulances and emergency admissions will start being diverted to other hospitals, which is further bad news for anyone who needs medical attention ASAP.
Hospitals need a bit of spare room across the board in order to function effectively, handle the unexpected and shuffle patients around to the best spots. For practical purposes, a hospital reaches the "overcrowded" point at about 90% capacity. That's when people start dying.
If you're not busy and you feel like a good scare, check out the impact that hospital overcrowding has on emergency admission survival rates, according to this study.
3. It's actually pretty easy to get value for money from an extras policy
A comprehensive health insurance extras policy might be a bit pricey, but if you run the numbers on a basic extras plan, it can start to look pretty reasonable.
As an example, let's take a look at the cheapest extras policy offered by one prominent insurer. To keep it impartial, we're not going to name names. Let's just say that the name of this insurer rhymes with Bredibank Brivate.
The basic extras policy will cost you $280.80 a year for single cover in NSW (assuming you earn less than $90,000 a year and are under the age of 31). It covers dental, optical and a bunch of other stuff. Plus, it also comes with decent ambulance cover. So, what does it take to get good value for money?
Let's have a gander at the Department of Health's average general dental costs to get an idea of the price of some common procedures. Each year, a fairly typical person might get:
A dental check-up. A thorough oral health check, followed by a reminder to floss. This is valued at an average of $54.80-$58.97, depending on whether you're a new or existing patient. Let's call it $55 even.
A limited oral exam and consultation. The dentist checks for specific health issues and follows it up with a brief consultation where they outline your options and advise you to floss more. These two services are valued at about $110 together. Assuming you only do this once every two years, it comes to about $55 a year.
A scale and clean. The dentist scrapes your teeth clean while reminding you to floss even more. An important preventative procedure that's good to do annually. Valued at an average of $107.13.
Fissure sealing. You should have flossed more. Now you have a dental fissure. You better get to it before you need a filling. Valued at an average of $52.82, or $25-odd if you get one every two years.
Add up just those four procedures and you're quite easily looking at around $250 of dental work per year, which you're covered for on the $280-per-year plan. And that's a fairly conservative estimate of just some of the procedures that you're covered for.
Need glasses or contacts? Claim the full $150 per year you get for contact lenses and now you're getting around $400 of value per year out of the $280 plan. Throw in however much ambulance cover is worth to you, plus a bit of extra value for the occasional physiotherapy session, some more intensive dental work, maybe a dietary consultation, some subsidised medication and various other therapies, and that $280 is suddenly worth a whole lot more.
Plus, you'll want to remember to factor in the value of the money that you won't have to spend. In the long run, those preventative dental procedures are statistically likely to save you an awful lot of money in major dental work that you won't have to get done.
If you're the kind of person who plans on visiting a dentist – ever – then that basic plan might be looking pretty good right about now.
Sooo… what's the catch?
There is some fine print. In the case of this plan, the bad news is that you have to visit an insurer-approved dentist or optometrist to get the full cost of the procedure back without it counting towards your limit.
The good news is that you can't shake a stick without hitting an approved dentist in the teeth. They're everywhere. In major cities, it might literally be harder to avoid visiting an approved dentist.
Okay, so I don't want to die. What else?
While the above three reasons might be the most important, there are some other points that are worth considering:
If your individual income is over $90,000 a year, then you may be able to get tax benefits from private health insurance.
If you reach the age of 31 without getting private health cover, it starts to get much more expensive.
Some extras policies can also cover things like health screenings, mouthguards, sunscreen, gym memberships and other costs.
The first time you take out private health insurance, waiting periods will apply before you can claim for anything. However, as long as you maintain your cover, you generally won't have to re-serve any waiting periods again, even when switching plans or providers. This is why it's a good idea to have health insurance in place before you actually need it.
Some policies include loyalty rewards and will offer discounts on things like sports equipment. Others may actually increase your cover limits over time to reward your loyalty.
Australia's public health system is very good overall. In fact, it's a little too good, which is why it can be prone to overcrowding, especially with an aging population. That's exactly why the government has introduced incentives such as private health insurance rebates and lifetime health cover loading in order to try and ease the pressure on the public system.
There's a lot of legislation in place (and more in the works) with the specific purpose of pushing younger people towards private health insurance. And at this point, it would be pretty weird if it wasn't starting to look like a good idea.
Compare health insurance from 30+ Australian funds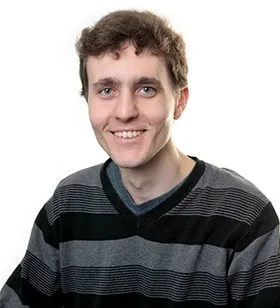 Andrew writes for finder.com.au, comparing products, writing guides, sniffing out deals and looking for new ways to help people get the most out of their money.
---