How to buy Facebook shares in Australia
Facebook isn't listed on the ASX but if you're an Australian investor, you can follow these steps to buy Facebook shares.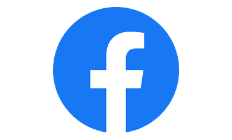 Everyone has some version of their life online and Facebook is a website most people use to share photos and connect with friends. Even if you don't have a Facebook profile yourself, you've no doubt seen the massive global influence that Mark Zuckerberg and his company have over the way news is shared and how consumers are marketed to online.
This global reputation makes Facebook a prime target for share investors in Australia. This step-by-step guide will teach you how you can buy Facebook shares and identify which exchange you need to buy them through. Further down the page, we discuss crucial information for first-time investors, including Facebook's historical share price, so you can make an informed decision before investing.
If you're interested in buying Facebook shares in Australia but have been overwhelmed by the process, our guide will walk you through step by step and offer key insights to help you make a decision.
Which stock exchange is Facebook listed on?
Facebook shares are listed on the NASDAQ, one of the major stock exchanges in the United States. The NASDAQ is the second-largest global stock exchange by market capitalisation, falling just behind its main competitor, the New York Stock Exchange (NYSE).
The NASDAQ is famous for being the exchange of choice for a number of the world's leading tech companies. With Facebook positioned to be a global giant when it was listed, the decision to go with the NASDAQ was an obvious choice.
If you're searching the NASDAQ for Facebook shares, then they can be found using the ticker symbol: NASDAQ:FB.
How can I buy NASDAQ shares like Facebook in Australia?
Australian share market investors looking to buy Facebook shares can invest in the NASDAQ via a number of ways. The most common is by opening an international share trading account with a locally based online broker but there are also other options.
These include investing in managed funds and exchange traded funds (ETFs). Within this guide, we've covered both methods of gaining exposure to international shares without actually buying them outright through a broker.
Let's first focus on the most common route and look at buying Facebook shares through a local broker with an international share trading account option.
Brokers with an international share trading account
International shares such as Facebook can be bought through an online broker, using your share trading platform of choice. All you need to do is follow these simple steps.
1. Compare international share trading accounts
Use the table below to compare brokers with international share trading accounts to make an informed decision based on which is best for your personal needs.
Remember, if you're looking to buy Facebook shares specifically, then make sure to check that the NASDAQ exchange is in the broker's available international markets.
2. Complete the broker's online application
Once you've selected your international share trading account of choice, click the "Go to site" button inside the table and click through to the broker's website, where you can sign up.
You'll need to provide any requested details, including proof of identity and a tax file number. There shouldn't be anything out of the ordinary when compared to the documentation required to open a regular, Australian share trading account.
3. Fund your international share trading account
The process of funding your international share trading account to pay for your shares will vary from broker to broker. You must always make sure you've transferred enough money to buy your desired number of Facebook shares into your linked settlement account.
Shares are denominated in US dollars so be sure to include enough for any extra exchange rate costs and brokerage fees. You may also have to contact the international trade desk of your broker but any extra requirements will be detailed inside your trading platform.
4. Place your orders
Now your international share trading account has been opened and funded, it's time to place your Facebook share buy orders. Log in to your trading account, search for the NASDAQ:FB ticker symbol and enter the number of shares you want at the limit price you'd like your order to be executed. You can alternatively choose to execute your order at the current market price if you don't want to risk the market moving in the opposite direction to your limit order.
Once your order price has been hit, you will be notified by your broker that you've successfully bought Facebook shares.
Compare brokers with international share trading accounts
Managed funds
If you're looking to gain exposure to international shares but you don't think buying them outright is your best investment strategy, then an alternative such as a managed fund featuring Facebook may be what you're looking for. Managed funds allow those without the time and expertise required to research individual international shares to pool their money into funds that are managed by professional investment managers.
Accessed through your online share trading broker, your financial advisor or the fund manager directly, are "units", which you buy in the fund of your choice. Units are just like your share of the overall fund and determine your risk and profit over time.
The idea is that by pooling your money together with other investors, you are able to take advantage of opportunities that you as a small-time investor alone wouldn't have access to.
Make sure you check the specific managed fund's investment objective before you make a decision, because risk profiles and investment strategies can vary widely between funds. While a managed fund can take some of the hard work out of your own hands, you need to make sure that your fund's goals match your own for it to be a good fit.
Exchange traded funds (ETFs)
Another alternative that will allow you to gain exposure to international shares is to invest in an exchange traded fund (ETF). ETFs track the returns of markets like stock indexes, commodities, bonds or even baskets of assets. This means that the ETF's returns will mirror overall market movements and therefore mirror the returns of whichever particular market they're tracking.
ETFs can be bought and sold the same way as normal shares through your broker. The fact they're exchange traded means they're easily bought and sold on an exchange just like a normal share would be through your online share trading broker.
Similarly to managed funds, there are a wide range of ETFs that all provide different risk profiles and exposures to international markets. If you're looking for more details on this particular avenue towards gaining exposure to international shares, you can read more in our standalone guide to exchange traded funds.
What are the tax implications of international share trading?
If you're buying international shares such as Facebook from Australia, then you have to consider any tax implications that your investments will incur. If you're an Australian resident for tax purposes then you have to make sure you declare any income from international share investments in your Australian tax return.
It's worth noting that if you've already paid overseas tax on your international investments, including shares, then you may be entitled to an Australian foreign income tax offset. Take a look at our guide to share trading and the ATO and as always make sure that you're seeking professional financial advice tailored to your specific situation before investing in international shares like Facebook.
Quick facts on Facebook
Facebook is a publicly traded, online social networking and accompanying services company. Famously launched from a Harvard college dorm room in 2004, the company is now based in California. It was founded by Mark Zuckerberg, Eduardo Saverin, Andrew McCollum, Dustin Moskovitz and Chris Hughes.
As of 2018, Facebook has more than 2.2 billion monthly active users and has morphed from a college social media website into the giant digital marketing behemoth that we now see.
Full name: Facebook, Inc
NASDAQ ticker code: NASDAQ: FB
Industry: Technology
NASDAQ listing date: 18 May 2012
Market cap: $424.95 billion
CEO: Mark Zuckerberg
Key competitors: Twitter, Snapchat, Google, LinkedIn
Take time to understand the economy and financial environment of the country you are investing in, such as interest rates, exchange rates, government and fiscal policy and investor sentiment.
Decide if you want to invest for capital growth (long-term investment) or regular income in the form of dividends (short-term investment). As a rule of thumb, large companies like those on the Nasdaq tend to pay high dividends whereas smaller companies tend to reinvest profits rather than pay dividends.
Familiarise yourself with the company you are investing in by reading annual reports and company alerts, and compare companies in the same industry.
Always invest in what you know. If you are passionate about the vision of a company or the industry it is in, you are more likely to recognise when it is a good investment or not.
Facebook historical share prices
The below table lists the historical Facebook share price on the NASDAQ exchange. By just taking a look at the general trend, you can see that over the last three years, the Facebook share price has gradually risen.
All prices are in USD and the daily high and low prices have been included in order to show how volatile the stock trades.
| Date | NASDAQ:FB price (USD high) | NASDAQ:FB price (USD low) |
| --- | --- | --- |
| 31 July 2018 | $174.24 | $170.00 |
| 31 Jan 2018 | $189.83 | $185.22 |
| 31 July 2017 | $172.72 | $168.55 |
| 31 Jan 2017 | $130.66 | $129.52 |
| 29 July 2016 | $125.84 | $123.71 |
| 29 Jan 2016 | $112.84 | $108.84 |
Does Facebook pay dividends?
As the world's leading social media platform, many people assume that Facebook pays dividends. While Facebook is a leader when it comes to tech, it certainly isn't when it comes to paying a dividend.
The relatively new and highly competitive nature of the global technology industry has meant that any company profits earned have been instantly reinvested, rather than paid out to shareholders in the form of a dividend. While we're now starting to see the tech industry mature before our eyes, Facebook hasn't yet paid or planned to pay a dividend to shareholders.
The fact that Facebook doesn't pay regular, annual dividends to shareholders is at least worth considering when it comes to whether you should buy Facebook shares.
Should you buy Facebook shares?
Anyone buying Facebook shares in Australia has to consider their personal circumstances first but here are a few key points to consider when deciding whether an international share investment is right for you.
Facebook share price. When it comes to deciding whether investing in Facebook shares is right for you, you must first consider the company's share price. Run your own stock valuations, read the news, consider broker analysis and take note of price targets. Ask yourself if the the share price is fairly valued. If your research indicates that Facebook is undervalued, then maybe it's time to buy. If it indicates that Facebook is overvalued then it may be better to wait.
Facebook doesn't pay a dividend. If you're looking for a company that pays regular, high dividends, then buying Facebook shares might not be the right investment for you. If the lack of dividends is a deciding factor, make sure you consider whether any potential Facebook share price increases will outweigh any dividend that you'd receive elsewhere.
Facebook's competitors. You should consider whether Facebook's direct social media competitors such as Snapchat, LinkedIn or Twitter pose a threat to the company's future. It's also worth considering Facebook's competitors in the wider technology industry, such as Google and whether they'll be able to successfully grow the company through a wider tech expansion.
Facebook's potential for growth. Consider whether there is any potential for company growth which could possibly lead to stock price growth. Research whether you believe Facebook will be able to grow its business and therefore grow profits for shareholders.
Facebook's leadership team. Led by Mark Zuckerberg, Facebook has one of the most famous leadership teams in the world. When you're considering whether to buy Facebook shares, it's definitely worth familiarising yourself with the company's CEO, COO, CFO and board of directors. If you're confident in Facebook management's ability to continue to lead the company into the highly competitive tech future, then you can you can buy shares below.
This guide has been designed for investors searching for details on how to buy Facebook shares in Australia, but we've also got one for buying Netflix, Google and Amazon shares.
If you're looking for a more detailed guide on setting up an international share trading account, check out our guide for that too.
Related Posts