$10,000 loans available in Australia
Need a $10,000 loan? Compare options for good and bad credit borrowers below
We're reader-supported and may be paid when you visit links to partner sites. We don't compare all products in the market, but we're working on it!
Good and bad credit history borrowers can apply for a variety of loans up to $10,000 - secured, unsecured, short-term, long-term and business. These loans will vary in their eligibility criteria and in their cost. Prospective applicants ought to consider the purpose of their loan prior to applying for a $10,000 loan, as this can change the way that the loan is structured and may affect the cost of repayments.
Are you struggling financially?
If you're struggling financially and would like to speak to someone for free financial advice, information and assistance you can call the Financial Counsellors hotline on 1800 007 007 (open from 9:30am to 4pm, Monday to Friday). If you are suffering financial problems related to the coronavirus pandemic you may be eligible for additional support. Find out more here: https://www.finder.com.au/coronavirus-financial-help

⚠️ Warning about Borrowing

Do you really need a loan today?*
It can be expensive to borrow small amounts of money and borrowing may not solve your money problems.
Check your options before you borrow:
For information about other options for managing bills and debts, ring 1800 007 007 from anywhere in Australia to talk to a free and independent financial counsellor
Talk to your electricity, gas, phone or water provider to see if you can work out a payment plan
If you are on government benefits, ask if you can receive an advance from Centrelink: Phone: 13 17 94
The Government's MoneySmart website shows you how small amount loans work and suggests other options that may help you.
* This statement is an Australian Government requirement under the National Consumer Credit Protection Act 2009.
What to consider
Lenders usually 'personalise' rates for borrowers based on factors such as their credit score, expense history, employment status, income and asset ownership. Borrowers with bad credit history will usually be charged a higher interest rate than borrowers with good credit.
Lenders that specifically cater to customers with bad credit history are usually 'short-term' lenders, with most offering between 1-2 years to repay the loan. If requiring a loan, prospective applicants who know that they have poor credit histories should consider applying for a smaller loan amount, where possible, as shorter loan terms for larger funds mean higher monthly repayments.
Compare $10,000 loans now
Types of $10,000 loans
There are several types of $10,000 loans that are designed for specific purchases or borrowers. These include:
Loans for large purchases
Loans for large purchases (such as car loans) can often be backed by the asset.
For bad credit borrowers, some of the higher costs associated with having a low credit score may be mitigated by asset security, as this reduces the risk of default to the lender. It's important to know that by leaving an asset as security a loan customer gives the loan provider the right to repossess the property in case of default, to cover the loan costs. Borrowers should only leave asset security if they are sure that they will not struggle with repaying the loan.
Loans for life expenses
Other types of secured personal loans for expenses such as medical bills, renovations, weddings or holidays, rather than concrete assets, may be secured using the equity in a person's home.
Bad credit history borrowers looking for personal loans of up to $10,000 for non-concrete purchases who are unable to provide asset security may also be able to apply for a loan using a guarantor.
If someone is unable to supply a guarantor, there are still some lenders who offer bad credit history unsecured loans, provided that customers can show proof of earnings. Be aware that these will likely have very high costs and fees attached.
Business loans
If borrowing on behalf of a business, there are lenders who are willing to look past blemishes on a borrower's credit history if the business in question is financially stable. These loans may not require asset security, as some can be secured against unpaid invoices.
A $10,000 loan taken out for business purposes is very different to one taken out for personal use. Business loans usually come with higher maximum loan amounts, with some lenders able to approve loans of up to $500,000. These loans are generally available to both established businesses and startups.
Even with mitigating factors such as asset security, a guarantor and/or a financially stable business, any borrower with bad credit history will likely be charged a higher rate than a borrower with good credit and should make sure that they can afford the repayments, before applying for a loan.
Borrowers with good credit
Borrowers with good credit will generally have more options available to them if they're looking at borrowing $10,000. They'll likely be able to apply with a traditional lender such as a bank and enjoy lower rates and fees than if it were a bad credit loan. They may also find that their current bank offers same-day funding to existing customers. Depending on a person's income and other financial circumstances, they may be eligible for a secured or unsecured loan. For customers with blemishes on their credit histories, taking steps to improve their credit prior to applying for a loan may be beneficial.
Securing a loan
Secured loans are less risky for lenders as they can use the asset to recoup their losses should someone default on the loan. Because of this, these loans come with lending criteria that are more flexible than if the loan was unsecured. Typical assets used to secure a loan include a vehicle or equity in a property, but some lenders also allow for other things such as jewellery.
Compare $10,000 loans for bad credit borrowers
Having bad credit history can often make applying for loans more difficult. However, there are lenders who are willing to provide loans to applicants with less-than-perfect credit histories, and some finance providers that specifically cater to bad credit borrowers. It should be noted that these loans usually come with high fees, such as expensive establishment, late payment and default fees, and high interest rates attached. This is because borrowers with low credit scores pose more risk to lenders.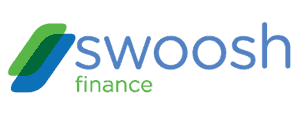 Swoosh Finance
Borrow up to $4,584
Loan term up to 1 years
Instant online decision

100% confidential application
Swoosh Finance
Swoosh Finance offer fast, reliable, and hassle-free secured loans up to $4,584 for when you are in need of money.
Loan amount: $4,584
Loan term: 60 days -12 months
Turnaround time: Next business day
Fees: $416 + 47% p.a. of borrowed amount
What are the risks of no credit check loans?
Unreputable lenders. Check the lender has a credit licence and is not charging you more than ASIC allows. The lender should be easily contactable.
Unaffordable repayments. Consider the size of the regular repayments and ensure the loan is able to be repaid during the loan term. If not, extra fees apply to extend it. Be careful, since repayment periods for these kinds of loans tend to be shorter than regular loans.
Multiple applications. Every loan application shows up on credit reports. While lenders might not consider credit history, several applications within a short period can have a negative impact on your credit score moving forward.
Check rates and fees. Establishment and monthly fees are capped, so be wary of lenders quoting prices beyond the legal maximum amounts. Be crystal clear on what will be charged for late payments or a default on the loan. The total cost of the loan matters here - lenders can charge interest rates on top of everything else.
Long-term repercussions and legal issues. Once the loan agreement is signed, the customer is bound to its conditions until the loan and any associated rates and fees have been paid. Typically these loans are unsecured, which means that the lender can initiate legal proceedings against the customer if they can't repay.
Other brands you can consider for a bad credit loan up to $10,000
| Lender | Loan amount | Repayments | Criteria | Find out about products |
| --- | --- | --- | --- | --- |
| MoneyMe | $500 to $50,000 | Repayment terms of between 1 month and 5 years are available depending on how much you borrow. | You'll need to be over 18, an Australian resident and currently employed. A good credit history will help your application. | |
| Fair Go Finance | $2,250 to $10,000 | Loan terms up to 3 years. | You'll need to be earning at least $500 a week and be 18 years old, a permanent Australian resident and in regular paid employment. | |
Calculate how much repayments will be on a $10,000 loan
Calculating repayments prior to submitting a loan application is an important step in any financial journey, as it allows applicants to factor the cost of a loan into their lifestyle and budget before making a commitment.
Loan Repayment Calculator
*Whilst every effort has been made to ensure the accuracy of this calculator, the results should only be used as an indication. They are neither a recommendation nor an eligibility test for any product and should not be construed as financial advice, investment advice or any other sort of advice.
How to compare $10,000 loans
When considering what loan to apply for, it's important to compare loan features, as some lenders will have more competitive options than others. Here are some things to look at:
Fees. What fees will be charged with this loan? Remember to consider the ongoing fees as well as any charges you will have to pay at the onset.
Turnaround time. The time it takes to get a loan approved and for the funds to be transferred will differ between lenders.
Repayments. How can the loan be repaid (direct debit, by phone, online)? Are there penalties for early repayment? How long is the loan term? Consider before applying.
A checklist for bad credit borrowers
Calculate the repayments. Consider the higher end of the interest rates on offer by the lender and calculate how much repayments would cost if you were offered this rate. If it's too much, consider waiting until your credit score has improved before applying.
Review the eligibility criteria carefully. Do this before you apply to make sure you're eligible. Look for things like minimum income, employment requirements, etc. Rejected applications reflect badly on your credit record.
Submit all necessary documents. Check what documents are needed and make sure you're able to send everything required.
Consider asset security, a joint application or a guarantor. These can improve the approval rate of applications.
More guides on Finder