Online loans
For a simple application and to receive your funds quickly, apply for your personal loan online.
We're reader-supported and may be paid when you visit links to partner sites. We don't compare all products in the market, but we're working on it!
Finding and applying for a personal loan online can make the process much quicker. Online applications can simplify the borrowing process and it's easier to compare all of your loan options when they're online.
Find out what's involved with the online loan process in this guide.
Plenti Fixed Rate Personal Loan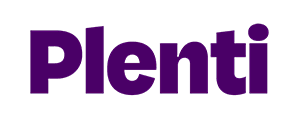 Plenti Fixed Rate Personal Loan
Get a personalised comparison rate based on your credit score

100% confidential application
Plenti Fixed Rate Personal Loan
Plenti offers this unsecured personal loan with a fixed or variable rate. Receive a tailored interest rate from 5.99% p.a. based on your risk profile.
Interest rate from: 5.99% p.a.
Comparison rate: 6.27% p.a.
Interest rate type: Fixed
Application fee: From $99 to $499
Minimum loan amount: $2,001
Maximum loan amount: $50,000
Compare a range of online loans
Compare online loans available on Finder
What are the benefits of an online loan?
Applying for a personal loan online comes with a number of benefits:
Fast turnaround. Online lenders can usually approve your loan, and fund it, faster than other lenders. Conditional approval usually takes place within a minute or two and your loan can be funded the same business day.
Compare options easily. The right personal loan isn't always the one with the lowest rate. By comparing features, rates and fees online you can find the right loan for you.
Track your application. When you apply for a loan online, you're usually given a tracking number so you can see what stage the application is at. If you're not
Find exclusive offers. You may find exclusive deals and offers cutting interest rates or dropping fees.
Are online loans are better than loans from branch-only institutions?
Both online loans and loans from bricks-and-mortar lenders have certain benefits.
Online loans
Online-only lenders may be able to offer better rates because they have fewer overheads
It's more convenient to apply for a personal loan online
You can compare online loans side-by-side more easily
Branch-only loans
Customer service reps can help you through the loan process
If applying with your current bank you may find out about discounts in-branch
If the lender has branch locations as well as letting you apply online you have a choice of how to apply
Turnaround time for some popular lenders
What types of loans are available online?
There are a variety of personal loans you can apply for online:
How do I find the best online loan?
Comparing the following features can help you narrow down the best loan option for you:
Interest rate. This can be fixed or variable, with both offering different advantages and disadvantages. Fixed rate loans can come with more restrictions in terms of additional repayments and repaying the loan early. Variable rate loans don't have these restrictions, but the rate may change during your loan term.
Fees. Costs for online loans can be upfront, in the form of establishment and application fees, or ongoing, in the form of annual or monthly fees. You'll also be charged for late and missed payments as well as defaults. You can check the comparison rate for a better idea of the true cost of the loan.
Repayment flexibility. Can you choose the frequency of your repayments? Can you pay monthly, fortnightly or weekly? Can you make additional repayments without penalty? Are you able to repay the loan early without a fee? Check the flexibility of your contract before you apply.
Features. Some lenders offer multiple ways to contact customer service, including online chat. You may also get an online account to manage your loan with others and some lenders may offer discounts on other products.
Is it safe to apply for a loan online?
Online loans have become more common and several reputable lenders operate online. Most traditional banks and lenders now offer their loan products online.
There are a few ways to check if online lenders are reputable. First, check that the credit licence is clearly displayed on the site. You can also check contact information and see how easy the lender is to reach.
Look through the details of the loan to make sure there are no hidden fees and charges. By looking at online reviews of the lender or its products, you can check customer satisfaction. Just make sure the reviews are not on the lender's site to ensure they are real.
How do online loan applications work?
Application processes differ between lenders, but generally involve the following factors:
Required information. You will need to supply your name as well as your employment and financial situation. This will include your income and your employer's name and details as well as your assets, debts and liabilities.
Required documents. Lenders may require bank statements, payslips and other documents to support your application.
Are you eligible for an online loan?
Eligibility criteria will differ depending on the type of loan you apply for. Here is what to keep in mind:
Personal loans and car loans. You will generally need to be over the age of 18, employed and earning a steady income over $15,000 p.a. This minimum income may be higher depending on the lender you apply with or how much you apply for. With car loans, your car will also need to meet eligibility criteria. You can find out more about personal loan eligibility criteria here.
Short term loans. You will need to be over the age of 18 and earning some sort of income. Lenders have different requirements for Centrelink recipients. It's also important to keep in mind that if you have gambling transactions in the last 90 days of your banking transactions (which you have to give as part of your application) you will not be approved.
Picture: Shutterstock
More guides on Finder