The concise guide to international bank drafts
Send money overseas safely and inexpensively with a bank draft.
We're committed to our readers and editorial independence. We don't compare all products in the market and may receive compensation when we refer you to our partners, but this does not influence our opinions or reviews. Learn more about Finder.
If you're looking for a safe, secure and reasonably affordable way to transfer money overseas, you may wish to look into the possibility of taking out an international bank draft. Also known as a bank cheque, bank drafts are accepted in most countries and are created in the currency of the destination where they are sent.
Although there are much quicker methods of sending money overseas, international bank drafts still offer several benefits to consumers. If time is not a factor when you're transferring money to someone overseas, bank drafts can be perfect.
International Money Transfer Offer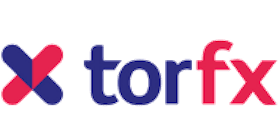 TorFX International Money Transfers
No extra fees
Fix your exchange rate for up to 2 years
Price-match guarantee
Personal account manager
International Money Transfer Offer
TorFX has no charges and 0% commission that lets you save on fees with a competitive exchange rate.
Minimum transfer amount: $2,000
Online transfer fee: $0
Need to send money quickly?
The transfer services below are not bank drafts, but rather allow you to make bank transfers which can be received by your recipient in their bank account or as cash.
---
The "Rate" and "Amount Received" displayed are indicative rates that have been supplied by each brand or gathered by Finder.

Exchange rates are volatile and change often. As a result, the exchange rate listed on Finder may vary to the actual exchange rate quoted for the brand. Please confirm the actual exchange rate and mention "Finder" before you commit to a brand.
How does a bank draft work?
A bank draft is effectively a cheque from a financial institution, which means the funds for the transaction are withdrawn from the institution rather than from the cheque drawer's account.
This offers an important benefit over an ordinary cheque from an individual. The funds from a normal cheque are not withdrawn from the drawer's account until the cheque is cleared, which means there may not be sufficient funds available when the cheque is cashed and it may therefore bounce.
With a bank draft, however, when a person requests one they must immediately transfer the funds from their account to cover the amount of the cheque. This adds a crucial extra level of security over a normal cheque.
Drafts can be drawn in the foreign currency you choose and are available for personal or business use.
Make your comparison of bank drafts that much more effective
Fees. This is the most important factor to look at when comparing bank drafts. Look at the different fees charged for obtaining a draft and see if you could save money with a different provider.
Available currencies and countries. Speak to your bank or financial institution about the currencies in which you can obtain a bank draft and the countries to which you can send them.
Processing time. Once you apply for a draft, how long will it take for your financial institution to process it?
Application options. It's also a good idea to compare the different methods available when applying for a bank draft. You'll typically need to visit a branch or apply in writing.
Weigh up the pros and cons of a bank draft
Pros
Accepted in most parts of the world. International bank drafts are accepted in the majority of countries around the globe.
Inexpensive. Although you will have to pay a fee when you apply for an international bank draft, drafts are still a relatively cost-effective method of sending funds overseas.
In local currency. As the cheque is made out in the local currency where it will be sent, it does not require conversion and is therefore able to be banked quicker than a cheque written in Australian Dollars.
Secure. Bank drafts must be deposited into a bank account and cannot be cashed.
Cons
Slow. Bank drafts typically take several weeks to process, so they're only a viable option where the speed of the transaction is not a concern.
What are the risks?
Keep an eye out for the following risks when it comes to bank drafts.
Funds not arriving in time. As mentioned, international bank drafts are quite a slow method of sending money overseas. If you need to send funds urgently, do not bother applying for a bank draft.
Fees. As with any financial product or service, it's important that you're aware of the fees and charges that apply to your bank draft. This can save you a lot of money in the long run.
Your country of choice may be unavailable. Make sure to check which countries and currencies your bank will allow you to send a draft in and to.
Read answers to your most common questions about bank drafts
More guides on Finder