Youi Landlord Insurance
What can Youi Landlord Insurance do for you?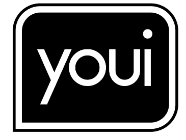 We're committed to our readers and editorial independence. We don't compare all products in the market and may receive compensation when we refer you to our partners, but this does not influence our opinions or reviews. Learn more about Finder.
If you're a landlord, you've got enough to worry about without having to fret over insurance. While the market has plenty of options, the important questions still need to be asked. What events are you covered for? Are there any exclusions? What optional extras are there and how easy is it to make a claim?
We've looked through each policy in detail, so read our full guide to Youi Landlord Insurance and find out if it has everything you need to keep your building, contents and investments secure.
Get landlord insurance quotes from Youi
What cover options does it have?
Building Only Insurance. Cover for your home or building, this includes pipes, cables, ducting, wires, switches, meters, fixed appliances, carports, patios, paved paths, driveways and other permanent fixtures (pools, spas, etc).
Contents Only Insurance. Covers contents owned by you as the landlord or that you're responsible for, including carpets, curtains, blinds, furniture, furnishings, non-permanent light fittings, removable domestic appliances, utensils, swimming pools and their accessories.
Combined Home and Contents Insurance. You can combine both policies for complete protection of your home and its contents.
How does each cover type compare?
Benefits
Building
Contents
Theft
Fire and explosions
Storm
Broken glass and ceramics
Earthquake
Escape of liquid
Impacts
Intentional damage
Alternative accommodation
Burnout of electric motors
Locks and keys
Landlord furnishings
Clean up and professional fees
Emergency repairs
Building modifications
Contents outside
Contents in transit
Cover while you move
Tenant's liability
Legal liability
What additional cover options are there?
Accidental loss or damage of contents or building. If you want to protect yourself against an absent-minded bump or breakage, this cover option will provide extra cover against any accidental loss or damage to your contents or property.
Tenant default or damage. Should your tenant leave without notice, be legally removed, default on rent or cause any intentional damage, this additional cover can protect you against loss of rent for up to 15 weeks. It should be noted that there are strict conditions that need to be met for this claim to be successful.
What exclusions are there?
There are certain exclusions to be aware of that may cause your claim to be rejected. Generally, you will not be covered for:
Wear and tear or deterioration on old property or contents.
Deliberate damage to your property or contents by you or someone else with your permission.
Dodgy workmanship or faulty designs and defects.
Damage from the application of heat (for example, installing laminate).
Actions of the sea or earth movements within the first 72 hours of the policy.
Chemical damage from cleaning.
Your policy will have full details on exclusions, so be sure to read the fine print and raise any questions with your insurance broker.
What excess do I need to pay?
If the worst should happen and you need to make a claim, you will often be required to pay an excess (unless otherwise outlined in your policy) for each claim you make. For example, if a fire damaged your house you would need to claim for the damage and pay an excess. If the house was unusable, you could claim for loss of rent, which would require an additional excess. Your excess amount for each claim will depend on your level of cover and the sum you're claiming.
How do I make a claim?
Once you have dealt with the situation and taken any necessary precautions to prevent any further loss, damage or injury, collect any relevant documents or emergency service reports. You can lodge your claim in one of two ways:
Phone 13 96 84 at any time to speak with a Youi representative and access any benefits your policy grants you.
More guides on Finder