Bank Australia Lifestyle Personal Loan – Property Owner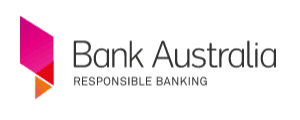 Interest Rate (p.a.)

7.89%

Min Loan Amount

$1,000
Summary
Homeowners can get this discounted personal loan rate, whether you own your home outright or are still paying it off.
If you own a home, you can apply for a small personal loan starting from $1,000 up to $50,000 from Bank Australia. The loan can be used for any purpose, and depending on the amount, you can repay it over a maximum period of 10 years. Payments are fixed with an interest rate of 7.89% p.a. over the loan term with the option to make fee-free additional payments. Homeowners can make single or joint applications online and can also access additional payments through a redraw facility. An establishment fee of $150 also applies.
Pros
Loan term up to 10 years

Single or joint application

Low minimum borrowing amount
Cons
Only available to homeowners

$150 application fee
| | |
| --- | --- |
| Product Name | Bank Australia Personal Loan Property Owner |
| Interest Rate (p.a.) | 7.89% |
| Comp. Rate (p.a.) | 8.92% |
| Interest Rate Type | Variable |
| Min Loan Amount | $1,000 |
| Max. Loan Amount | $50,000 |
| Loan Security | Unsecured |
How does the Bank Australia Lifestyle Personal Loan - Property Owner work?
This is a personal loan specifically for homeowners. You can make a single or joint application for amounts starting at
$1,000
, which can be used for any purpose.
Associated fees include an establishment fee of $150 and a dishonour fee for failed direct debits or cheques. No fees are charged if you choose to settle the whole amount before the end of the loan term.
How to apply
To submit your application, click "Go to Site" on this page. You'll need to meet the following eligibility criteria:
Be at least 18 years old
Be an Australian citizen, permanent resident, or hold a relevant work visa
Earn a regular income
Own a property (with or without a home loan)
Before applying, you should have the following information on hand:
Records of gross and net income, as well as other income sources
Employer details
Assets and their approximate values
Liabilities such as outstanding loans, credit cards and overdraft
Identification, which can include a driver's licence, Medicare card or passport
Features of this loan
If you're interested in applying for this personal loan, here are some of its features:
Specifically for homeowners. This is a personal loan exclusively for borrowers who own their homes. During the application process, you'll be asked to declare your home as one of your valuable assets.
Choice. This loan can be approved as unsecured or you can declare additional valuable assets – besides your home – as security.
Lower interest rate. Homeowners benefit from a discounted interest rate of

7.89% p.a. This is lower than the bank's other personal loan rates.

Flexibility. You can use the personal loan for any purpose. If you're using the money to make sustainable home improvements, Bank Australia will waive the establishment fee.
Fixed payments. Payments are fixed and can be made weekly, fortnightly and monthly. You have the option to make additional payments or settle the whole loan amount without penalty fees.
Redraw facility. This is Bank Australia's only personal loan product with a redraw facility.
Loan terms. Loan amounts start at

$1,000

and the maximum loan term is

10 years

.
Loan insurance. Loan insurance is available for this product. If you can't make repayments because of disability, involuntary unemployment or death, the insurance covers outstanding repayments.
Before clicking "Go to Site", it's a good idea to compare similar loan options and make sure that you can afford repayments.
Compare other personal loans