Types of personal loans
Getting a loan gives you access to money as and when you need it, and you can get one to serve just about any purpose.
We're committed to our readers and editorial independence. We don't compare all products in the market and may receive compensation when we refer you to our partners, but this does not influence our opinions or reviews. Learn more about Finder .
The kind of loan you should look for depends on what you want the money for, because different loans serve distinctly different purposes and they come with varied features. You might, for example, require a student loan to pay tuition fees, a car loan to buy a car, a personal loan to go on a vacation, or a home loan to buy a home.
How does a loan work?
While different types of loans offer different features and take different factors into account, one aspect remains the same: you borrow money, and you repay it in installments over a period of time along with any interest, fees, and charges that it attracts.
You can get a fixed rate loan or a variable rate loan, and they also vary in terms of secured and unsecured.
About comparing personal loans
What are the types of loans available in Australia?
Loan type
What is it?
Loan amount
Loan terms
Eligibility
Special features?
Secured personal loan
A loan used to purchase an asset that is used as a guarantee or a loan used for any purpose that requires a guarantee
$1,000 - $80,000
1 to 7 years

Over 18
Good credit
Regular income
Guarantee meets criteria

Lower interest rate than an unsecured personal loan
Unsecured personal loan
A loan that can be used for almost any purpose
$1,000 - $50,000
1 to 7 years

Over 18
Good credit
Regular income

Funds can be used for almost any purpose
Car loan
A loan specifically designed to purchase a new or used car
$1,000 - $80,000
1 to 7 years

Over 18
Good credit
Regular income
Vehicle meets criteria

You can get a car loan for vehicles up to 10 years old
Short term loan
A loan up to $10,000 that is repaid in 16 days to one year
$100 - $10,000
16 days to 1 year

Over 18
Receiving an income

Can receive funds within the hour
Overdraft
A type of credit attached to a transaction account
$100 - $30,000
Ongoing

Transaction account be in good standing
Over 18

Access it from your transaction account
Line of credit
A maximum credit limit you can draw up to and including
$5,000 - $75,000
Ongoing

Over 18
Good credit
Regular income

Only repay what you borrow
How do I decide between my loan options?
If you aren't sure which loan type will be right for you, ask yourself the following to narrow down your options:
How much do you need to borrow? The loan types have varying funds that will be available, and each lender will offer a different maximum and minimum loan amount. Make sure how much you need to borrow falls within that range.
How long do you need the loan for? Each loan type has different loan terms. Find out what lenders are offering and pick a loan that offers an affordable repayments period.
When do you need the money? Some lenders can have the funds to you sooner than others, and some loan types lend themselves to quick turnaround. For example, short term loans. Find out how long it will take to receive your funds.
Do you want the option to access more money? Topping up a fixed amount loan, such as a secured or unsecured personal loan or a car loan, is difficult and usually involves you taking out another loan. If you think you might need additional funds, opt for an overdraft or line of credit.
Is there anything you should avoid?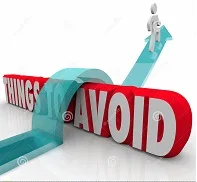 High interest rates. Some loans come with exorbitant interest rates, and in some instances, you might have to end up paying more in the form of interest than what you originally borrowed. These are situations you should avoid, and requires that you compare interest rates of loans before you apply.
High fees and charges. Almost all loans types attract some or the other kind of fees and charges, and it is best that you find out about these at the onset. Avid taking a loan without addressing this aspect, and compare application fees, loan disbursement fees, exit fees, late payment charges, transaction charges, and all other applicable fees and charges.
Before you apply for any kind of a loan, know that you always have options in terms of lenders and comparable offerings. As a result, compare a few before moving forward with the application process.
Compare loan types
To get an idea of how much each loan types cost, and where you can save, compare rates and fees for the different loan types below. You can also click on the name of the loan to see details on fees.
Picture: Shutterstock
More guides on Finder