St.George Unsecured Personal Loan – Fixed Rate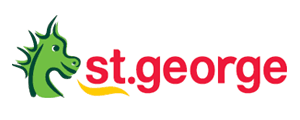 Interest Rate (p.a.)

6.89%

to 19.99%

Comp. Rate (p.a.)

7.81%

to 20.83%

Min Loan Amount

$2,000
Summary
Borrow from $2,000 up to $50,000, with terms up to 7 years. Costs include interest charges, establishment and monthly fees.
The St.George unsecured fixed rate personal loan offers borrowing amounts from $2,000 up to $50,000, with terms from 1 year to 7 years. This loan is unsecured and does not require an asset as security. With a fixed rate loan, your repayments will remain consistent for the duration of the loan. This makes it easier to budget and predict your repayments. Interest rates are based on personalised pricing and could be higher if you have bad credit. Rates start from 6.89% p.a. to 19.99% p.a. Costs include an establishment fee of $150 and a monthly administration fee of $10.
Pros
Flexible repayment options

Low minimum borrowing amount
Cons
$10 monthly fee

$150 early termination fee may apply
Product Name
St.George Unsecured Personal Loan - Fixed Rate
Interest Rate (p.a.)

6.89%

to 19.99%

Comp. Rate (p.a.)

7.81%

to 20.83%

Interest Rate Type
Fixed
Min Loan Amount
$2,000
Max. Loan Amount
$50,000
Loan Security
Unsecured
How does the St.George Unsecured personal loan – fixed rate works?
This loan comes with a fixed rate from 6.89% p.a. (fixed) that applies to your entire loan term, which can last for between 1 and 7 years.
As the loan is unsecured you don't have to offer any assets as a guarantee. An establishment fee of $150 and a monthly fee of $10 applies.
How to apply
The online application process is simple and quick, and if you'd like to get it started you can by clicking "Go to Site". First, check you meet the following eligibility criteria:
You're over the age of 18
You're an Australian citizen or permanent resident
If you meet these criteria you are eligible to apply. You'll need the following information on hand to complete the application:
Your current employer's name and contact details
Your recent tax information if you're self-employed
The weekly after-tax income of each person applying for the loan
Details of your assets, savings and investments
The amounts you owe on your credit and store card accounts
Your current expenses
Details of one personal reference
It takes less than 15 minutes to apply, and less time if you are a current St.George customer.
Features of this loan
There are a number of notable features that come with this loan, including:
Competitive fixed rate. You will receive a fixed rate from 6.89% p.a. that will apply to your loan for the entire term, helping to keep your repayments manageable and making it easy for you to budget each month.
Flexible repayments. You can opt for your repayments to be weekly, fortnightly or monthly depending on what works best for you.
Choice of loan terms. Reduce the amount of interest you pay overall or make your repayments more manageable by having your choice of loan terms. Terms of between 1 and 7 years are available.
Various loan amounts available. You can apply for any amount between $2,000 and $50,000, making the loan suitable for a range of purposes.
Online loan management. You can register for Internet banking to manage your loan statements. Convenient eStatements are also available.
How much does the St.George Unsecured personal loan – fixed rate cost?
$150 establishment fee.
$10 monthly fee.
$150 early termination fee. You will pay this fee if you fully repay the loan within the first 12 months. The fee is $100 if you repay the loan after the first year, but before the end of the loan term.
The Unsecured Personal Loan from St.George is a flexible and competitive option to consider, but there are other options available. Remember to always compare offerings with what's available in the market to ensure you're applying for the right loan for you.
Compare other personal loans