The 7 most expensive places to need an ambulance
When you need emergency medical help, an ambulance can be a literal life-saver. But it comes with a cost.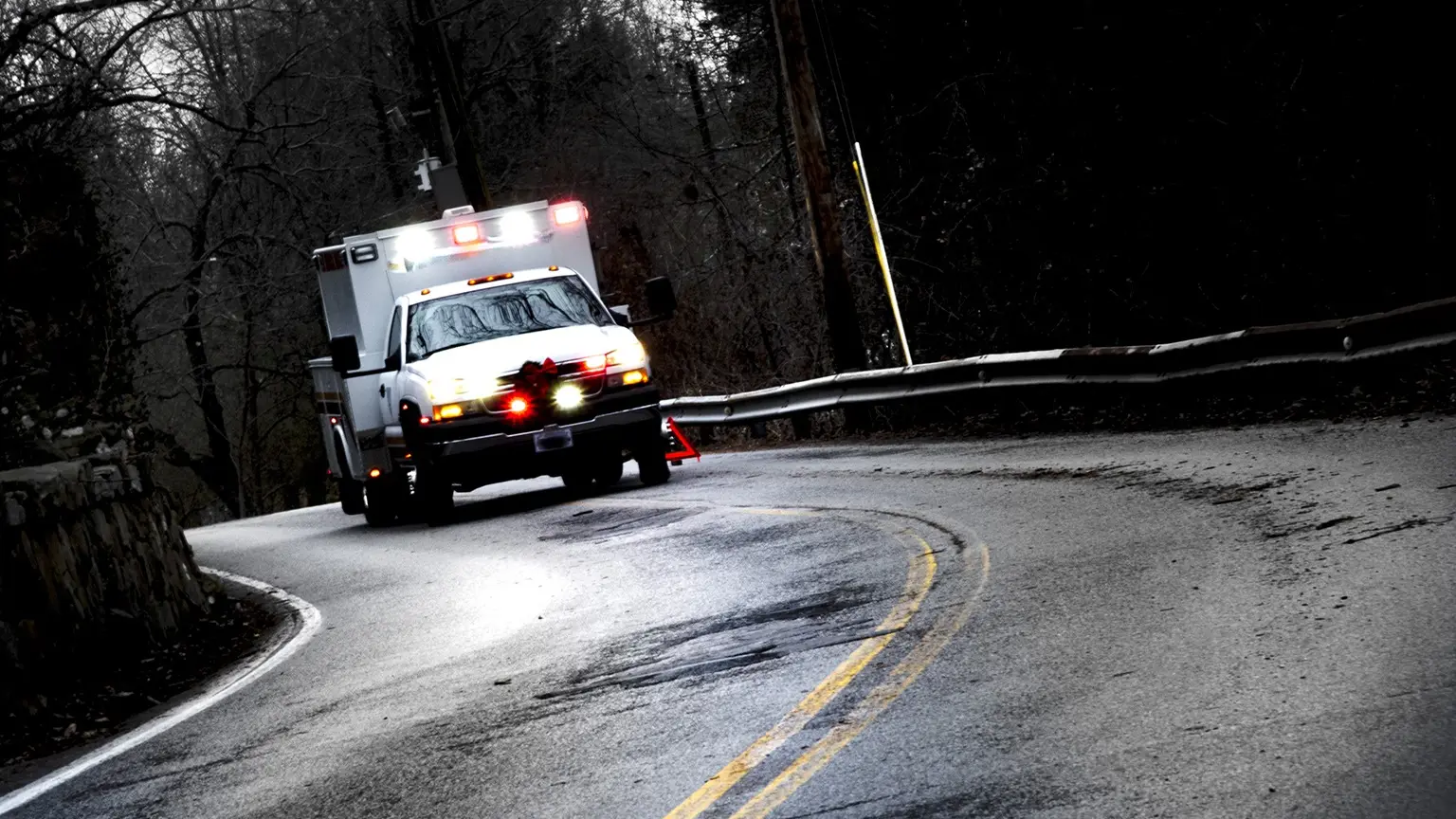 Unfortunately, after you've received treatment or been rushed to hospital, you could end up with a hefty bill for the service.
Private health insurance can cover some or all of the cost of an ambulance call-out, while in Queensland and Tasmania the government pays the ambulance fees for residents. If you live elsewhere and don't have insurance, though, here are the eight most expensive places to call for emergency medical care.
Keep in mind that many of these states and territories reduce or eliminate costs for holders of appropriate pension or concession cards. Always check what discounts you're entitled to in your state before purchasing ambulance cover.
1. Victoria
Victoria has far and away the highest emergency ambulance fees of anywhere in Australia. You'll pay a whopping $1,265 in metropolitan areas like Melbourne city, and an even higher $1,866 in rural or regional areas.
The only saving grace for Victoria's prices is that they don't charge an extra fee per kilometre travelled, unlike many other states.
2. South Australia
South Australia's emergency ambulance call-out fee is only a little cheaper than Victoria's, standing at $1,025. When coupled with the per kilometre charge of $5.90, you're looking at a pretty large bill.
On the plus side, if you're being treated on the spot and don't need to go to hospital, the cost falls dramatically to $229. The South Australian Ambulance Service even offers its own subscription ambulance cover for around $90 a year for an individual, or $100 if they want cover interstate.
3. Western Australia
Western Australia's ambulance pricing varies depending on whether you're based regionally or in a metropolitan area. Emergency ambulances in metro areas cost $986, or $530 for non-urgent care.
Regionally, ambulances are run by St John Ambulance sub-centres, and regional WA residents can buy a subscription to this service for about $75 a year. There's no clear or set pricing guide for those who don't have a subscription or other cover, but according to residents' accounts costs can easily run to many hundreds of dollars.
4. Australian Capital Territory
You might think that because the ACT is a pretty small place, the fees for an ambulance call-out wouldn't be too dire. Unfortunately not. You'll pay $982 for the ambulance and a huge $13/km you travel outside of the ACT, which given its small size isn't all that unlikely.
Even if you just get on-the-spot treatment and don't get taken to hospital, you can still expect to be charged a good $681. This is one of the smallest drops in price between treatment with and without transport in any state or territory.
5. Northern Territory
The NT is a fair drop in price from other states, with an emergency call-out costing $790. This even includes the first 10km of travel free, though you'll be charged $5.10 per extra kilometre past that.
Like in regional Western Australia, NT residents can purchase a subscription to St John Ambulance services for $106 a year, which will completely cover whatever ambulance trips you end up needing to take.
6. New South Wales
Prices in NSW are surprisingly cheap because the state government provides a partial subsidy of 49% of the cost of the ambulance. You can expect to pay only $392 for a call-out and a mere $3.54 per kilometre travelled, which is cheaper than any other state where the service isn't completely subsidised.
The flip side of this is that if you aren't a resident of NSW and call an ambulance, you won't be covered by the subsidy and can expect to pay a rather more severe $768 call-out fee and $6.93 per kilometre. Still, even this is generally cheaper than most other states.
7. Remote hiking or skiing destinations
If you're a nature buff and like to go hiking anywhere from deep in the Blue Mountains of NSW to the famous Larapinta Trail in the NT, or you enjoy skiing in equally hard-to-reach places, you could be looking at some extreme costs if you need emergency medical care.
In remote locations where an ambulance simply can't go, you'll be forced to get emergency transport from a fixed-wing aircraft or helicopter. These aren't cheap – fixed-wing aircraft cost between $2,000 and $3,000 in Victoria and a thousand or more in NSW, while helicopters can cost an insane $6,000-$26,000 depending on where you are.
Compare some options for private health insurance
Thinking about ambulance cover or health insurance? Use this free tool to compare your options.
Picture: GettyImages
Related Posts
You might like these...