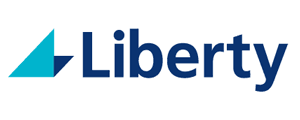 Interest Rate (p.a.)

7.24%

to 19.99%

Comp. Rate (p.a.)

7.24%

to 21.49%

Min Loan Amount

$5,000
Summary
Enjoy the flexibility and affordability offered by Liberty Personal Loan, where you only pay interest on what you spend.
If you're looking for a convenient form of financing with a generous credit limit and flexibility, you may want to consider the Liberty Personal Loan. You can apply for a credit limit but then only pay for what you use, not the entire limit you have access to. This makes Liberty's personal loan suitable for a range of purposes, including funding a holiday, making a large purchase, or even to keep as an emergency line of credit.
Pros
Free redraw facility

Repayment flexibility

No ongoing, early termination or discharge fees
Cons
Establishment fee depending on risk band
Product Name
Liberty Personal Loan
Interest Rate (p.a.)

7.24%

to 19.99%

Comp. Rate (p.a.)

7.24%

to 21.49%

Interest Rate Type
Fixed
Min Loan Amount
$5,000
Max. Loan Amount
$80,000
Loan Security
Unsecured
How does Liberty personal loan work?
The Personal Best loan comes with a fixed rate of 7.24% p.a., which is only applied to your current balance. You are required to pay a $950 establishment fee, but there are no ongoing fees or charges for redraw or ending the loan early. You can also make unlimited additional repayments. You can borrow up to $80,000 and terms are between 3 to 7 years.
How to apply
You can get your application started by clicking "Go to Site". First, make sure you meet the eligibility criteria outlined below:
Be over the age of 18
Be an Australian citizen or permanent resident
Be able to afford the repayments
You will need your personal and financial details on hand as well as your Internet banking details. The application process shouldn't take longer than ten minutes.
Features of this loan
There are various features and benefits on offer with this loan, including:
Interest rate. No matter what your credit limit, you'll only pay interest on the amount of credit you've used. Interest is charged at a competitive fixed rate of 7.24% p.a.
Loan amount. You can apply for a credit limit of between $5,000 and $80,000, making this loan suitable for a range of purposes and borrowers.
Repayment flexibility. Principal and interest repayments are required, but you can choose to make these weekly, fortnightly or monthly, depending on what works best for your budget.
Free redraw. You're able to make unlimited additional repayments, which you can access via a free redraw facility.
Debit card access. You'll be able to access your funds using a debit card, making for easy spending.
Easy application and quick funds disbursal. You can conveniently apply online in about ten minutes. If you bank with CommBank, you can receive your loan within five minutes of being approved. If you bank with another lender, your loan may take up to 24 hours to become available.
How much does Liberty personal loans cost?
It's important to consider the costs of a loan before you apply.
Interest rate (fixed): 7.24% p.a.
Establishment fee: 0% to 5.5% of loan amount, capped at $950 Depending on your risk band
No ongoing, redraw, early termination or discharge fees
Liberty offers a competitive loan, but remember there are similar offers available with other lenders, so compare your options before you apply.
Compare other personal loans