Easy Street Fixed Rate Personal Loan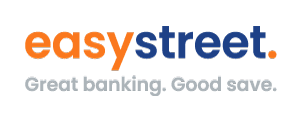 Interest Rate (p.a.)

7.99%

Min Loan Amount

$3,000
Summary
Borrow from $3,000 up to $35,000 with terms up to 5 years. Interest charges and application fees apply.
Easy Street provides fixed rate personal loans for amounts between $3,000 and $35,000. This loan is unsecured. As the rate is fixed, your repayments will remain the same. This makes it easy to predict your expenses and budget better. You can choose a loan term from 1 to 5 years. There is no monthly or redraw fee, and you can make extra repayments without penalty. The interest rate is 7.99% p.a., and an application fee of $195 applies.
| | |
| --- | --- |
| Product Name | Easy Street Fixed Rate Personal Loan |
| Interest Rate (p.a.) | 7.99% |
| Comp. Rate (p.a.) | 8.26% |
| Interest Rate Type | Fixed |
| Min Loan Amount | $3,000 |
| Max. Loan Amount | $35,000 |
| Loan Security | Unsecured |
How does Easy Street work?
Once you submit your application, and if you pass Easy Street's initial checks, you can expect a notification almost immediately, and an Easy Street representative contacts you on the next business day to take you through the rest of the process. After Easy Street reviews and verifies your employment and income details, you may be offered a loan contract.
You have to accept this loan contract in order to move forward, after which Easy Street disburses your approved funds.
Community First Credit Union, Sydney's largest credit union, owns and operates Easy Street, an online financial services provider. Easy Street follows regulations just like other financial institutions, so you can feel secure borrowing from Easy Street.
How to apply
You can apply for an Easy Street Personal Loan online or over the phone. The following eligibility criteria will need to be met in order to apply:
You're over 18 years old
You're a permanent Australian resident, an Australian citizen, or in the country on a valid work visa
You have a steady source of income
You have not defaulted on any credit cards, store cards, loans or interest-free finance agreements in the last five years
You are not currently bankrupt
Easy Street, like other loan providers, requires different kinds of information to process your application, so prepare to part with the following.
Details of your income from all sources
Details of assets like real estate, savings, investments, shares and vehicles
Details of liabilities like loans, credit cards, lines of credit and overdrafts
Self-employed individuals should provide income figures from your tax returns for the last two years
Getting an Easy Street Fixed Rate Personal Loan can be a good idea owing to its useful features, but given that you can find similar features in other loans, it's best that you take some time to compare a few.
Features of this loan
Easy Street Fixed Rate Personal Loans come with a number of features you should know about and here's what you can look forward to.
Various loan amounts. With an Easy Street Fixed Rate Personal Loan there's a large variation in terms of the loan amounts on offer. The minimum you can borrow is $3,000, and you can borrow up to $35,000.
Variable loan terms. Loan term has a significant impact on repayment size as well as total interest payable, and with loans terms in between 1 to 5 years, you can arrive at a suitable loan term after taking your budget into account.
Interest. You'll pay a competitive fixed rate of 8.99% p.a. on this unsecured loan.
Additional repayments. This lender allows you to make additional repayments as and when you like, and while this gives you the ability to pay the loan sooner, it also enables you to save money on interest.
Free redraws. If you make additional repayments towards your loan, you can access this money at any time through a free online redraw facility.
Early payouts. Paying the entire loan ahead of time can lead to savings in the form of interest, and early payouts don't attract any penalties.
How much does the Easy Street Fixed Rate Personal Loan cost?
You don't have to pay any ongoing monthly or annual account-keeping fees if you get an Easy Street Personal Loan. If you pay the loan before the loan term comes to an end, you don't have to pay any early repayment fees.
You have to pay an application fee of $195 and you might have to pay other fees during the course of the loan – you get a complete list of all applicable fees and charges as part of the loan's contract. Go through the fees and charges as well as other terms and conditions carefully, and accept the offer only if you find it acceptable.
Compare other personal loans