Currency Exchange Guide
Foreign currency exchange can be confusing. Here's everything you need to know.
We're reader-supported and may be paid when you visit links to partner sites. We don't compare all products in the market, but we're working on it!
If you're planning a trip overseas, getting some cash in the local currency is probably somewhere on your travel checklist. The same goes for sending or receiving money, choosing between currencies when you're paying bills overseas or even shopping online with an overseas retailer.
While there are many different services you can use to exchange currencies, the exchange rates, fees and waiting times can also vary a lot between them. So if you want to weigh up your options, it's important to understand what currency exchange is, the different advertised rates and all the ways you can spend money in a foreign currency.
What are currency exchange rates?
An exchange rate sets the value of different currencies so that you can convert money from one currency to another. The United Nations recognises 180 currencies and obviously you can't use all of them in all countries, which is why exchange rates exist.
Floating vs fixed exchange rates
A floating exchange rate is one that changes based on the market conditions. This means that when supply or demand changes, the exchange rate will increase or decrease with it. Countries that use a floating exchange rate include Australia, Canada, Japan and the United States.
A fixed exchange rate is set and maintained by a government, using a central bank to manage the process. The currency is then pegged against another major world currency (usually the USD or EUR) to work out the exchange rate. Countries that use a fixed exchange rate include Hong Kong, Venezuela, Saudi Arabia and The Bahamas.
Buy rates, sell rates, spot rates and wholesale currency exchange rates
Companies, governments, banks and other financial institutions buy and sell currency throughout the day. As a result, there are four key types of exchange rates: the buy rate, the sell rate, the spot rate and the wholesale rate. So which should you look at? It depends on what you're doing.
For example, if you're going on holiday from Australia to Canada and want to get some Canadian dollars, you need to look at the "sell rate" as you will be selling your Australian dollars to the exchange bureau. But if you've returned to Australia and have some Canadian cash to exchange, you should pay attention to the "buy rate" because the exchange bureau will be buying your Canadian dollars.
The "spot rate", on the other hand, is the exchange rate you'll be quoted before you buy or sell your money. This is set at the time of the transaction, because currencies can fluctuate from moment to moment.
What about wholesale rates?
Wholesale rates are used by governments and financial institutions when exchanging large amounts of currency. So you probably won't need to look at this type of exchange rate unless it's part of your job.
Why is the exchange rate I'm offered different from the rate I've previously seen?
The rate you see online or in the media is the wholesale rate offered to governments and financial institutions that are exchanging vast sums of currency in each transaction. This is similar to the bulk price a supermarket would pay when they buy 1,000 loaves of bread from a bakery. What you pay when you exchange currency is the retail price, which varies by exchange service and is marked up – similar to the one or two loaves of bread you would buy from your supermarket.
When should I exchange currency?
You can exchange currency at any time and trying to predict if the exchange rate will go up or down is nearly impossible. There are historical trends in currencies you can look at but market forces change constantly and your time could be better spent comparing exchange rates between providers.
Where should I exchange currency?
From foreign currency booths at the airport to banks and even Australia Post, there are many different services that let you exchange currency. So it's important to compare your options before choosing which one you use.
To do this, start by checking the Reserve Bank of Australia website to get an idea of current market rates. Then compare the exchange rates from various providers to find the most favourable one. While most services will advertise that they don't charge fees or commissions on currency exchange, this could mean that they offer you a less favourable exchange rate and profit on the spread between the buy / sell rates and the wholesale market rate.
Did you know?
Despite the bargains advertised at currency exchange booths, often the most cost-effective way to buy foreign currency is to conduct your transaction online with a foreign exchange company. These companies tend to offer better rates and lower fees than you could find when you go into an exchange bureau. Travelex, which operates more than 100 exchange booths across Australia, also offers an online service which typically provides better rates.
How should I pay for my purchases overseas?
Cash
Cash is still king in many countries, so exchanging some Australian dollars for foreign currency before you leave is a good idea. Foreign exchange services will offer most major world currencies and you can get it before you leave or pick it up when you arrive. If you're using cash in smaller countries, sometimes you're better to sticking with "hard" currencies (like the US Dollar and the Euro) rather than converting to the local currency. This is because hard currencies are often accepted in many countries around the world, their values rarely fluctuate and you can enjoy big savings when you don't lose a chunk of your money to poor exchange rates and agent commissions.
Travelex Foreign Currency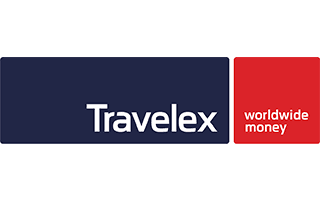 Travelex Foreign Currency
Order currency online 24/7
Pick up in stores or airports
Get the best daily rates
Travelex Foreign Currency
Travelex makes it easy to exchange currencies so you can be prepared for your next holiday and start enjoying it as soon as you land.
Choose from over 40 currencies
Get the best rate when you order online
No commission when ordered online
Pay using BPAY, Visa or Mastercard
Compare online foreign cash options
Credit cards
You can also use your Australian credit card when you're travelling overseas. But keep in mind that most credit cards charge an international transaction fee that usually adds around 2–3% to the cost of each transaction. So if you want the convenience of a credit card on your trip, look for one that waives these fees.
Bankwest Credit Card Offer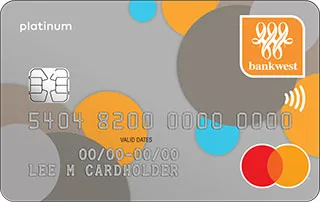 Bankwest Zero Platinum Mastercard
$0

annual fee


0%

foreign transaction fees

Eligibility criteria, terms and conditions, fees and charges apply
Bankwest Credit Card Offer
Save with a $0 annual fee, 0% foreign transaction fees and a balance transfer offer. Plus, complimentary overseas travel insurance.
Ongoing $0 annual fee
17.99% p.a. purchase rate | 21.99% p.a. cash advance rate
0% foreign transaction fees online and overseas
2.99% on balance transfers for 9 months, reverts to 17.99% p.a.
Depending on the card you choose, additional currency conversion fees may also apply, so read the fine print before you start swiping away.
Travel card
Another option for travellers is to load cash onto a prepaid travel card which you can then use for all of your overseas transactions. These cards allow you to load money onto your card in the currency(ies) of the destination(s) you're travelling to. However, make sure you're aware of all the fees that apply to prepaid travel cards.
What happens to my travel card after I finish my holiday? You can apply for a funds redemption, which means you can transfer any left over cash from your holiday back in your bank account. Note that fees and charges may apply. Another option is to withdraw all your remaining balance from an ATM when you're back home.
Debit card
If you'd prefer to use your own cash with the convenience of a debit card, then you could opt for one that doesn't charge international transaction fees (typically about 2-3% of the transaction amount in AUD). You'll also need to look out for charges such as foreign ATM fees and check what services your bank offers if the card is lost or stolen.
Can I preload my debit card with foreign cash? No, cards issued in Australia (with the exceptions of multi-currency accounts) only hold AUD. When you conduct a transaction in a foreign currency, exchange rates will apply.
Once you're fully aware of the benefits and drawbacks of each approach to making purchases overseas, you can select the most cost-effective option for your spending habits.
Can I get currency sent to me?
In some cases, you could be travelling overseas and find yourself stranded without any cash. If that's the case and you need cash fast, money transfer providers like Western Union and MoneyGram make it possible for friends or family to send you money. Cash can be picked up from a Western Union or MoneyGram location within minutes and both of these companies have thousands of locations around the world. You can see other transfer options below:
Disclaimer: Exchange rates change often. Confirm the total cost with the provider before transferring money.
In other circumstances, you may be tempted to physically post some money overseas. While it is legal to send up to $10,000 out of Australia without requiring an International Currency Transfer Report from the Australian Transaction Reports and Analysis Centre (AUSTRAC), this method is slow and incredibly risky, so should be avoided at all costs.
Back to top
Currency exchange services in Australia
You have a wealth of options at your disposal when you want to trade in your Australian dollars for foreign currency, including:
Bureaux de change. Foreign exchange bureaus are operated in airports and shopping centres by companies like Travelex.
Banks. You can purchase foreign currency from major Australian banks. It is advisable to call the bank and order your currency in advance to ensure they have the currency and the amount you need.
Online foreign exchange companies. Travel Money Oz, Travelex and other similar companies offer convenient exchange services online.
Prepaid travel cards. These cards, offered by major banks, airlines and a selection of travel money companies, allow you to load money onto a card in the currency (or currencies) of your destination(s).
The most popular currencies in Australia
The most commonly traded currencies in Australia include:
The US Dollar
The Euro
The Great British Pound
The Canadian Dollar
The Thai Baht
The Japanese Yen
The Indian Rupee
The Swiss Franc
The Chinese Yuan
The Hong Kong Dollar
Other more exotic and rare currencies may not be available from all online currency exchange companies, so you may be better off visiting your bank or a bureau de change.
With all these options to choose from, it's clear that weighing up your currency exchange options is hugely important. Comparing the benefits, features and fees of different options will ensure that you get the most affordable rate and don't get any nasty surprises down the track.
Back to top
More guides on Finder