Coronavirus (COVID-19): Stocks to buy and how to invest
Investment ideas and strategies to navigate a market crash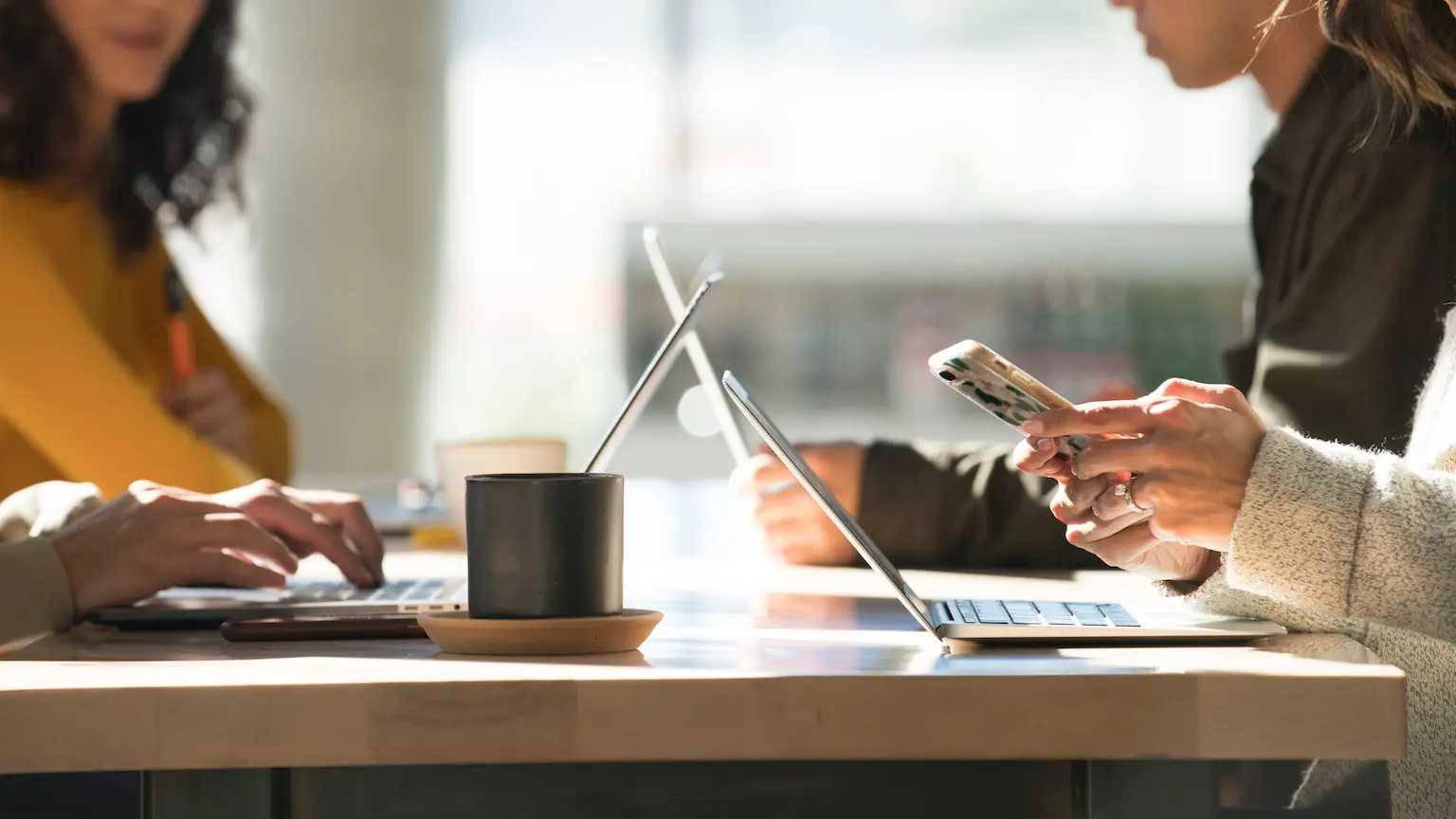 The coronavirus pandemic has had an extraordinary impact on global stock markets. Since late February, benchmark stock indices in Australia, the US and the UK have fallen by around 30% amid unprecedented volatility.
With countries closing borders in response to the growing threat and oil price disputes among the world's biggest producers sending prices plummeting, some analysts predict we're in the midst of an unfolding global recession.
While shareholders have been hit by heavy losses, many will be using the market crash to keep an eye out for new buying opportunities or even profiting from falling prices. Regardless of your approach, it's a good time to review your portfolio and consider your next steps. We've compiled a list of investing guides and stock ideas to help you navigate this turbulent time.
If you're looking for other coronavirus-related guides, you can head to our coronavirus hub page or the World Health Organization (WHO) for further advice. If in doubt, speak to a professional.
Most popular investing guides and news
Source: TradingView, Updated daily at 4.30pm AEST
Which stocks might drop?
Important: No one can say for certain which direction stocks will go – there's plenty of speculation about where the global economy might be headed. Below are some of the more common ideas among analysts about how stocks could be affected.
When there's a global event like this, most stocks will react negatively. That means many of the major blue chip stocks, such as the major banks, Telstra and CSL, are also likely to fall, offering a potential buying opportunity at discount prices.
Because of the nature of the pandemic, tourism stocks are expected to be among the hardest hit as travel restrictions are put in place to curb the spread of the virus. This includes airlines, hotels and tour companies.
With major cities in China locked down, some analysts predict Chinese demand for imported goods could lessen as its economy slows. This means Australian companies with large Chinese exposure could see profits down this year, and investors will be pricing in that possibility.
Mining and energy companies in Australia have a strong reliance on global demand and the oil price. If the pandemic does spark a global recession, Australia's major energy companies are expected to take a hit.
No one can say how long these stocks will stay down for; however, a steep drop in prices is a good opportunity for bargain hunters willing to wait out the correction.
Travel and tourism
Virgin Australia (ASX:VAH)
Qantas (ASX:QAN)
Sydney Airport (ASX:SYD)
Auckland International Airport (ASX:AIA)
Webjet (ASX:WEB)
Commonwealth Bank of Australia (ASX: CBA)
Australia and New Zealand Banking Group (ASX: ANZ)
National Australia Bank (ASX: NAB)
Westpac (ASX: WBC)
Telstra (ASX: TLS)
Chinese demand
Treasury Wine Estates (ASX:TWE)
Crown Group (ASX:CWN)
Star Entertainment Group (ASX:SGR)

BlueScope Steel Limited (ASX:BSL)
Energy companies
BHP Group (ASX:BHP)
Fortescue Metals Group (ASX:FMG)
Woodside Petroleum (ASX:WPL)
Oil Search (ASX:OSH)
Which stocks could benefit?
A global crisis typically results in safe-haven investing, which means bonds and gold. This tends to send the gold price soaring while bond yields drop as demand goes up. Read our full guides on gold and bond investing for more information.
This often (although not always) results in gold company stocks becoming more popular. That being said, gold stocks are influenced by many other factors including global demand and new discoveries so it's also possible for stocks to go backwards.
A pandemic also benefits a few specific sectors, such as healthcare, insurance and protective gear manufacturers, such as face-mask suppliers. Meanwhile, companies that support working or studying from home should also react positively as people are forced to isolate themselves.
Many of the biggest beneficiaries might be established US companies such as Zoom (NASDAQ: ZM), Slack (NYSE: WORK) and GSX Techedu (NYSE: GSX).
Gold companies
Saracen Mineral (ASX: SAR)
Regis Resources (ASX: RRL)
Newcrest Mining (ASX: NCM)
Resolute Mining (ASX: RSG)
Healthcare
Biotron (ASX: BIT)
ResMed (ASX: RMD)
Fisher & Paykel (ASX: FPH)
Co-Diagnostics (NASDAQ:CODX)
Protective wear/wash
Zoono Group (ASX: ZNO)
Alpha Pro Tech (NYSEMKT:APT)
Working/studying from home
Idp Education Ltd (ASX: IDP)
Zoom (NASDAQ: ZM)
Slack (NYSE: WORK)
GSX Techedu (NYSE: GSX)
How to invest when there's a market crash
When markets crash, it can be tempting to sell your shares in an attempt to avoid further losses. But this is not necessarily the best strategy, especially if you hesitate on pulling the trigger.
Stock market downturns are a reality, and must be considered alongside the record gains of recent years. It's often a better idea to ride out the volatility rather than try to time the market, according to Shane Oliver, chief economist at Australian financial services giant AMP.
A lot of people get tempted to sell, then suddenly the markets find a bottom. Before you know it, they're back above the levels where a lot of people sold."
Know your strategy
Your best course of action in the event of a crash will depend on your trading strategy and overall investment goals, according to Michael McCarthy, chief market strategist for share-trading platform CMC Markets, who spoke to Finder. "In most cases, investors should be reviewing closely and working out what a 10% drop or a 20% drop would mean to their holding. Whereas somebody who's taking a more active approach might start weeding their portfolio."
It's important to know what your goals are and whether a crash has impacted your ability to achieve those goals. It is possible that a crash gives you some good reasons to sell.
Be prepared to buy the dip
When markets dip, you can make money. The key thing is to be ready for this to happen and to have the funds to snap up shares when the prices are low.
Timing the market is incredibly hard and you're very unlikely to get the stock at its absolute lowest, but as with all investments, if your intention is to hold for the long term, it can be a good opportunity to snap it up at a lower cost.
One way to prepare if you're an active investor is to keep a list of stocks that you would be willing to buy if a crash happens.
Seek financial advice
When stocks are crashing it is easy to get swept up by your emotions. If 20% of your portfolio value has been knocked off, you might not be in the right frame of mind to be making decisions which could impact your financial future.
Seeking a second opinion, ideally from a financial adviser, can give you some perspective to your thinking and guard against any rash decisions.
What happens after a crash?
Following a market crash, stocks are likely to experience a period of volatility as investors reevaluate the market. But downturns can also represent investment opportunities, especially if there are certain stocks you think may have switched from overvalued to undervalued.
Cautious investors may often flock to "safe haven" investments like gold, bonds or even bitcoin, so a market downturn may be a good time to think about diversifying your investment portfolio.
If history is any indicator, the markets should eventually rebound, but trying to determine when this will happen is the million-dollar question. Stocks may recover within weeks or months, or we may be faced with a years-long bear market, especially if global recession fears turn out to be on the money.
How to profit from a falling market
It's possible for traders to profit when prices are falling through a strategy called "shorting the market". Because this is typically a risky strategy, only experienced traders are advised to do this.
The most common ways that people can profit from falling equity, currency or commodity prices is through CFD, Forex or options trading. You can check out our guides on those below:
Compare trading platforms
Disclaimer: Trading in financial instruments carries various risks, and you can lose more than your capital. This article may contain general advice. You should always seek professional advice when deciding if a product is right for you.
Disclaimer: This information should not be interpreted as an endorsement of futures, stocks, ETFs, options or any specific provider, service or offering. It should not be relied upon as advice or construed as providing recommendations of any kind. Futures, stocks, ETFs and options trading involve substantial risk of loss and therefore are not appropriate for all investors. Past performance is not an indication of future results. Consider your own circumstances, and obtain your own advice, before making any trades.
Related Posts