How should you consolidate debt after Christmas?
Balance transfer, debt consolidation loan or something else? Here's how to pay down your Christmas spending.
We're reader-supported and may be paid when you visit links to partner sites. We don't compare all products in the market, but we're working on it!
So you've made it through another Christmas. It seems to get more expensive every year, doesn't it? If you didn't plan ahead and relied on credit to get you through the festive season, you're not alone. But don't worry – there is a range of debt consolidation personal loan options available to help you pay down the credit you racked up, whether it be on a credit card or a loan (or both!).
This guide will take you through the options that are available, the benefits and drawbacks of each and how you can compare personal loans to choose the right one for you.
What options do I have to consolidate Christmas debt?
To consolidate debt after Christmas you have two main options: a debt consolidation loan or a balance transfer credit card.
Debt consolidation personal loan. These loans are unsecured and allow you to bring a number of debts into one account. By consolidating separate credit accounts you may be able to reduce interest and fees. Debt consolidation personal loans are available with terms of between one and seven years and come with rates of between 7% p.a. and 15% p.a. You can also find providers that will let you borrow with bad credit.
Balance transfer credit card. If you have debt across one or more cards, you can consolidate your debt to a balance transfer credit card. These cards offer introductory rates of 0–3% p.a. that apply to the balance you transfer and can remain for as long as 24 months. As long as you repay the debt within that period and don't use the card for additional purchases, you can pay down your total debt at the promotional rate. Just keep an eye on balance transfer fees and annual fees.
Which Christmas debt consolidation option is right for me?
If you have loan debt: There are only two providers that let you balance transfer personal loan debt to a credit card: Citi and Virgin Money. So, if you don't want to opt for these providers or just want a wider comparison, a debt consolidation personal loan is the way to go.
If you have credit card debt: You have the option of a debt consolidation personal loan or a balance transfer credit card. The balance transfer will be the better option if you have a smaller amount that you are confident you can pay off within the balance transfer promotional period – this is because you will be charged less interest than a personal loan. However, if you have a larger debt or just want more regular repayments that guarantee your debt will be paid off if you keep them up, a debt consolidation personal loan is the one to consider.
If you have credit card and loan debt: You can also choose between a debt consolidation personal loan and a balance transfer credit card that also accepts personal loan debts. Just like if you have credit card debt only, the amount of debt you have and how you want to repay it will affect which one you should choose.
Compare personal loans and balance transfer credit cards for debt consolidation
Harmoney Unsecured Personal Loan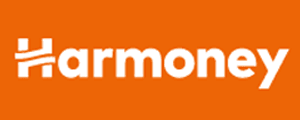 Harmoney Unsecured Personal Loan
Borrow up to $50,000
3 and 5 years terms
No hidden fees

100% confidential application
Harmoney Unsecured Personal Loan
An unsecured personal loan up to $50,000. You'll receive a tailored interest rate between 6.99% p.a. and 25.69% p.a. based on your risk profile.
Interest rate from: 6.99% p.a.
Comparison rate: 7.79% p.a.
Interest rate type: Fixed
Application fee: $575 ($275 for loans of below $5,000)
Minimum loan amount: $2,000
Maximum loan amount: $50,000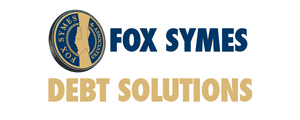 Fox Symes Debt Solutions
Fox Symes offers a range of debt consolidation options to help you if you're struggling with multiple debts.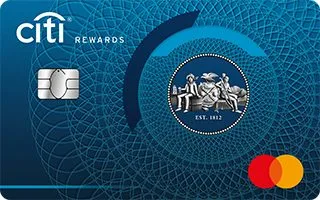 Citi Rewards Card
0% p.a. for 30 months on balance transfers

$49 first-year annual fee
Eligibility criteria, terms and conditions, fees and charges apply
Citi Credit Card Offer
Save with a long-term balance transfer offer and a first-year annual fee discount. Plus, Citi reward Points for your spending and complimentary insurance.
$49 first-year annual fee ($149 p.a. thereafter)
0% p.a. on balance transfers for 30 months with no balance transfer fee, reverts to 22.24% p.a.
21.49% p.a. purchase interest rate | 22.24% p.a. cash advance rate
Earn 1 Citi reward Point per $1 spent
Minimum credit limit of $6,000
Credit cards with balance transfers

Fox Symes can help you take back control of large debts by consolidating what you owe.

Fill out this form to find out if you can benefit from:
Reducing your repayments
Saving interest
A range of debt consolidation options
How do I compare balance transfer credit cards?
There are a number of features to look for when choosing a balance transfer credit card:
Balance transfer interest rate. This is the promotional rate that will be applied to the debt that you transfer. Most cards offer a 0% p.a. rate, but you can find cards offering higher introductory rates around 3% p.a.
Balance transfer promotional period. How long will this promotional rate apply? This is the balance transfer period and essentially how long you'll have to repay your debt before the introductory rate changes to a higher, standard interest rate. These periods can be between 3 and 24 months.
Fees. Check whether a balance transfer fee applies and also check whether you will need to pay an annual fee for the card.
Revert rate. All balance transfer cards have a revert rate, which is the rate that will apply to your balance after the promotional period ends. It's usually the cash advance rate and is usually around 20–22% p.a.
Standard interest rates. What is the purchase rate and is it competitive? If you're planning to keep the card after you repay your debt, this is good to check.
Balance transfer limits and restrictions. Confirm how much you are able to transfer. For some cards, you are unable to transfer a debt that will be more than 80% or more of your credit limit. You will also likely need to make the balance transfer at the time of application in order to take advantage of the promotional rate. Make sure you're familiar with all restrictions so you don't get any nasty surprises when you apply.
How do I compare debt consolidation personal loans?
When you compare personal loans for debt consolidation, be sure to check the following:
Interest rate. First, check whether the rate is variable or fixed. Variable personal loan rates may change over your loan term while fixed rates remain, well, fixed. Once you know whether it's fixed or variable, compare that rate with other fixed or variable rate loans and ensure it is competitive. You should also compare the personal loan comparison rate as this includes the rate and fees.
Fees. What fees will you be charged? Check for upfront fees such as establishment or application fees as well as ongoing fees such as annual or monthly fees. These fees will add to your debt.
Loan limits. How much are you able to borrow and will it be sufficient to consolidate your debt?
Loan purpose. Not all lenders allow you to use their personal loans for debt consolidation, even if they are unsecured. Make sure you're able to use it for what you need before you apply.
Loan terms Check the terms of the loan and use a personal loan calculator to see if the repayments will suit your budget.
Repayment flexibility. Are you able to make extra repayments throughout the loan or pay off the loan early without penalty? Look for early repayment penalties or restrictions.
Christmas debt consolidation tips
Work out a budget beforehand. Know how much you can afford to repay before you consolidate your debt. This is especially true if you're applying for a balance transfer credit card – it can be easy to slip into making the minimum repayments and then not repaying your debt in full when the promotional period ends.
Check eligibility, restrictions and limits. First, find out if you meet the minimum eligibility criteria for the product you want. If you're unsure about anything, check with the provider directly. Then you should see how much you're able to transfer, and using a personal loan calculator or credit card calculator, see how much the repayments will be and if you'll be able to afford them. The lender will not approve you for a loan you can't afford so don't apply for it. Then, check the restrictions on the product – they may have a limit on how much you can balance transfer, for example.
Have a backup plan. What will you do if you aren't approved, or if you aren't approved for the full amount you need? Multiple credit applications in a short space of time can affect your credit file so it's important to have a plan in mind.
Balance transfer credit cards vs debt consolidation personal loans: Compare the benefits and drawbacks
What's good?
What's not-so-good?
Balance transfer credit cards

As low as 0% p.a. interest on your debt
Can consolidate multiple cards and save on interest and fees
Some cards come with rewards and other perks which may make it worth keeping

You may not be approved for the full amount of credit you need to pay off your debt
The rate only applies for a limited time
If you don't pay off your entire balance within the promotional period, a revert rate will apply and it is usually 20–22% p.a.

Debt consolidation personal loans

Allows you to pay off your entire debt within the loan term
You can consolidate multiple debts, including credit cards and personal loans
You can also use the loan for additional purposes if you apply for a sufficient amount

Interest rates are higher than with balance transfer credit cards
Depending on the loan you apply for, you may not be able to make additional repayments or pay off the loan early without penalty
You will have your debt longer – debt consolidation personal loans come with minimum loan terms of one year
How do I know if I'm eligible?
It's important to check whether you are eligible for either the loan or the credit card before you apply. On every finder.com.au review page you will find a list of minimum eligibility criteria that you can check you meet before clicking "Go to Site" and submitting your application. Apart from this, you should also check the amount you're applying for will be manageable on your current budget.
Eligibility criteria will include:
Age. You will need to be over the age of 18 and may need to be over 21 to apply for some products.
Residency. Generally, you will need to be a citizen or permanent resident of Australia. However, you can find both personal loans and credit cards available for temporary residents.
Income. Some card providers and lenders have a minimum income which you need to earn in order to apply for the card.
Employment. There may be restrictions as to how you need to be employed. For example, you may need to be in full-time employment to be eligible.
Credit history. You generally won't be eligible for a balance transfer credit card with a bad credit history, but you may be able to find specialised bad credit debt consolidation loans.
Have more questions about consolidating your Christmas debt?
I applied for a balance transfer but wasn't approved for the credit limit I needed. What do I do?
You can either take out the balance transfer card and move as much debt as you can onto it, or decline to open the card. If you choose to open the card you will need to work out a budget to see how much you can pay off in the promotional period while still maintaining your other credit card/s. After you've paid that off you can choose to try for another balance transfer or just keep paying down your remaining debt.
Not taking out the card is also an option, but remember when you apply for another balance transfer the card provider will be able to see your recent application and it might affect your chances of approval.
What do I do if I have bad credit?
You won't be eligible for a balance transfer credit card, but you may have some personal loan options. Some lenders offer risk-based pricing based on your credit history, so while you may get a higher rate you may still be able to get a loan.
What do I do if I don't pay off the balance transfer within the promotional period?
First, work out how much debt you have left on the card and how long it will take you to pay off while you're being charged the revert rate. If it will be unmanageable or you will be in debt for an extended period of time, you may want to consider another balance transfer. Keep in mind that continually balance transferring your debt isn't an ideal strategy because every new credit application is listed on your credit file and affects your credit score. However, it depends on the current state of your credit file and how long it's been since you've last applied for credit.
---
Picture: Shutterstock
More guides on Finder