BOQ Clear Path Line of Credit Loan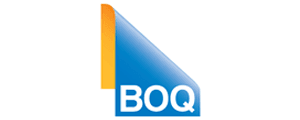 Interest Rate (p.a.)

4.78%

Min Loan Amount

$25,000
Summary
This line of credit is secured and has no maximum loan amount. You are only eligible if you have property to offer as security.
The Clear Path Line of Credit is a revolving credit facility available from a minimum of $25,000. There is no maximum loan amount. The loan is made against the value of residential property, whether it's your own home or the property you'd like to buy. It is not available for business purposes. The maximum loan term is 30 years. The interest rate starts from 4.78% p.a. if the asset is owner occupied. If the asset is an investment property, the rate is 5.22% p.a. As this is a secured loan, there is a risk of losing your asset if you're unable to repay your loan.
| | |
| --- | --- |
| Product Name | BOQ Clear Path Line of Credit Loan |
| Interest Rate (p.a.) | 4.78% |
| Interest Rate Type | Variable |
| Min Loan Amount | $25,000 |
| Loan Security | Unsecured |
How does the BOQ Clear Path Line of Credit work?
This loan is offered as a new loan only and can be used for personal use or home investment. It provides ongoing credit against the value of your own home or the investment home you'd like to purchase. BOQ will lend up to 80% of the residential value, and up to 90% if you take advantage of lender's mortgage insurance.
Payments can be made at any time, but you must make sure that you're always within the approved credit limit to avoid penalties.
How to apply
You can apply for this loan online. Keep in mind that you'll have to meet the following criteria:
You must be at least 18 years old.
You must earn a regular income.
You must be a permanent Australian resident.
You must never have been bankrupt.
The following information must be provided to support your application:
Proof of identity
Proof of employment and income
Assets and liabilities
Existing loans and other credit
This loan type is suitable for real estate investment, but also for personal investment. It's important to make sure that you're in a position to repay this loan, especially if your own home is offered as security.
Features this loan
No application fee. No application fee is charged for setting up this facility.
Security. This loan is available for owner-occupied or investment housing, or personal investment. Depending on the loan purpose, the amount is granted against the value of your own home or the investment, up to 90% if you have lender's mortgage insurance.
Free valuation. Borrowers are entitled to one free residential valuation per application.
Monthly fee. A monthly fee of $10 applies.
Convenient. This is an ongoing credit facility, which means you can withdraw from the facility as often as you like without having to reapply.
Easy repayments. You can make as many repayments as you like and for any amount as long as you stay within the agreed credit limit.
Low interest. The interest rate is variable and relatively low, starting at 4.78% p.a. and subject to fluctuation along with the underlying rate.
Financial statements. Statements are made available quarterly.
Minimum amount. The minimum loan amount is $25,000.
Access and management. You can access the account through Internet and phone banking, ATM transactions, cheque book and Bank@Post.
Loan terms. There are no minimum or maximum loan terms.
Compare other personal loans