Loans for tradies
Finding a loan for business or personal use as a tradie can be tough, but there are options available.
We're reader-supported and may be paid when you visit links to partner sites. We don't compare all products in the market, but we're working on it!
Whether you need a loan to cover financing for equipment, cash shortfalls due to unpaid invoices, or even for a personal purchase, it's important to know how to find the right financing for you. Tradie loans can be secured or unsecured, are available from many different lenders and can be used for both personal and business reasons. Read this guide to find out how to get financing for what you need.
What options do tradies have for loans?
Moula Business Loan
Borrow up to $250,000
Flexible lending criteria
No hidden fees
100% confidential application
Moula Business Loan
An unsecured business loan with online application and no upfront or early repayment fees.
Interest rate type: Fixed
Loan security: Unsecured
Upfront fee: 2% Establishment fee
Minimum loan amount: $5,000
Maximum loan amount: $250,000
Maximum loan term: 2 years
Harmoney Unsecured Personal Loan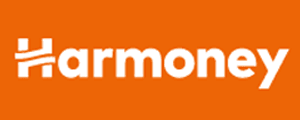 Harmoney Unsecured Personal Loan
Borrow up to $50,000
3 and 5 years terms
No hidden fees
100% confidential application
Harmoney Unsecured Personal Loan
An unsecured personal loan up to $50,000. You'll receive a tailored interest rate between 6.99% p.a. and 24.79% p.a. based on your risk profile.
Interest rate from: 6.99% p.a.
Comparison rate: 7.79% p.a.
Interest rate type: Fixed
Application fee: $575 ($275 for loans of below $5,000)
Minimum loan amount: $2,000
Maximum loan amount: $50,000
Sunshine Short Term Loans
This is a short-term loan offer with a fast and easy online application for good or bad credit borrowers. You can
apply today to get approved
for up to $2,000. Get your loan funded in 30 minutes - conditions apply.
Loan Amount: $2,000
Loan Term: 9-14 weeks
Turnaround Time: 30 minutes - conditions apply
Fees: 20% of loan amount + 4% of loan amount each month
Bad credit borrowers OK
Quick & easy Approval
Go to site
More info
You can find loans from various types of lenders, including:
Peer-to-peer (P2P) lenders. If you have good credit, you might want to consider applying with a P2P lender, also known as a marketplace lender. P2P loans are funded by individual investors, and the lender operates as an intermediary. You can usually find more competitive rates compared to other types of loans, depending on your credit history. These loans are available for both personal and business use.
Banks and credit unions. If you have a good relationship with your current bank or have been operating as a sole trader for long enough to provide tax history, you may be eligible for a loan from a bank or credit union. There are flexible line of credit or overdraft loans, and some lenders offer same-day funding.
Payday lenders. If you're looking for short-term finance or have bad credit, a payday lender could be an option to consider. They offer loans of varying amounts that are designed to be repaid within the short-term. Keep in mind that you will be charged higher fees and rates with these lenders.
What types of tradie loans are available?
There are different types of personal and business tradie loans, any of which you might have in mind when you're searching for a loan as a tradesman. Here's a breakdown of these types, and some of the features that come with them:
Compare business loans to find one to meet your needs

Here's how you can compare your tradie loan options
Still unsure which type of loan is best for you? Here are a few points to keep in mind when comparing your loan options:
Loan term. How long do you need the loan for? Some of the loan options are designed to be short-term, such as payday loans, which may be ideal for certain scenarios but not in others. Decide what you need and choose a loan term to work for you.
Loan amount. If you're unsure how much you need to borrow, there are some loan options that can provide you with ongoing credit to draw down on as you need to, for instance, a line of credit. If not, only borrow as much as you need.
Repayment flexibility. Are you able to select your repayment flexibility, that is, weekly, fortnightly or monthly? You should also check if you are able to make extra repayments without being charged a fee or if you can pay back the loan completely without being charged.
Fees and interest. Compare the costs of similar loan products against each other to ensure they are competitive.
Ease of application. Can you apply for the loan online? Are your business financials taken into account? Check what is involved in the application process before you apply.
Turnaround time. This is especially true if the need for funds is time-sensitive. Check how quickly the funds will be disbursed following approval.
Loan management. Most lenders allow you to easily manage your loan through an online account or app. Find out what services the lender provides.
Learn about insurance options for tradies
Economic support for tradies: The Government's 20-21 Apprenticeship support scheme
In light of the current economic difficulties faced by many industries as a result of the COVID-19 pandemic, the Australian Government announced in its 20-21 budget a $1.2 billion investment in creating new apprenticeships and traineeships for various tradespeople. The scheme offers employers of apprentices and trainees a 50% wage subsidy for said employees. Trades covered under the scheme include:
Bricklayers
Carpenters
Joiners
Electricians
Auto electricians and mechanics
For further information on the scheme and other measures that are being taken to support businesses within the budget, please visit www.budget.gov.au. For more information on other measures being taken to support people financially during this time, please refer to our guide.
Need to manage cash shortfalls?
Unpaid invoices can be used to secure a type of business loan called invoice financing. It comes with reduced risk, no asset requirement or interest payments.
Compare invoice financing products below.
Frequently asked questions
Picture: Shutterstock
More guides on Finder