Finder makes money from featured partners, but editorial opinions are our own.
Startup business grants
You can get a government grant for your startup from $3,000 or up to $50m depending on the industry you're in.
The Australian government financially supports many small businesses and startups each year. There are hundreds of grants available at any given time, worth billions of dollars in total, each with specific eligibility requirements.
Businesses operating in industries such as tourism, renewable energy and exports have more options for funding. Although there are still mentoring and funding programs for startups creating new products or services.
Ten startup grants to look for
Here are just 10 of the options available to give you a sense of how varied grants can be and how much assistance is available. You may even be able to successfully apply for one of these today.
Program
What it does
Eligibility
Find out more
The Entrepreneurs' Programme

Gives you access to a network of over 100 experienced private sector advisers and facilitators around Australia, and collaboration opportunities
Lets you get co-funded grants for commercialising products and services
Offers funding for growth, business evaluation services, supply chain facilitation, growth and opportunity consulting and ongoing business guidance and review

Your business must currently be operating in the food and agriculture, mining, energy, advanced manufacturing or medical technology and pharmaceutical sectors
OR you must be a tourism business operating in Northern Australia
OR you must be committed to and capable of operating in one of those areas in the future

More
Export Market Development Grants

Reimburses businesses for expenses incurred during export promotional activities such as attending overseas trade shows
Pays for 50% of promotional expenses over $15,000, with a minimum grant of $5,000 and a maximum of $15,000

Australian individuals, businesses or groups who have carried out export promotional activities in the last year are able to apply for reimbursement.

More
Disaster Recovery Allowance

Gives regular financial assistance, for up to 13 weeks, to business owners whose income has been directly affected by a declared disaster

Be an Australian citizen, resident or visa-holder over the age of 16
Live or work in a disaster-affected area
Not be receiving any other form of income support at the time
Earning less than the income threshold following loss of income

More
Tourism Industry Regional Development Fund

Matches funding for projects aimed at improving tourist accommodation, facilities and experiences in regional areas of Australia
Offers funding of between $50,000 and $250,000

Be currently or soon-to-be working with tourism partners
Be in a regional area
Preference is given to projects encouraging extended stays for interstate and international travellers
Proposed developments must actively demonstrate their ability to improve tourism and create growth

Visit your state tourism website
iLab Startup Incubation

Offers both federal and state government grants to Queensland-based startups
Provides mentoring services
Matches startups with partners like PayPal and Google to get free or cheap services from these providers
Offers business training in essential legal, financial, tax and investment areas
Makes sizeable financial investments in promising startups with very business-friendly terms

Has numerous programs with their own eligibility requirements, some practically non-existent and some very steep.

More
The Advancing Renewables Program

Funds projects that contribute to cheaper or better value energy, reduce or remove barriers to renewable energy uptake, improve skills, knowledge or capacity relevant to renewable energy and improve the technological and commercial readiness of renewable energy.
Funding is awarded for projects that achieve these outcomes directly, or for research and analysis that can help these get achieved.
Is expected to provide funding of between $100,000 and $50 million per project

Projects must involve either a renewable energy technology or a method that has the potential to contribute to the stated outcomes above
Applicants must be a registered corporation unless applying for desktop studies or non-research analysis

More
No Interest Microcredit Loans

Provides interest-free and low-interest loans to eligible low-income individuals in Tasmania or the ACT who want to start or grow a small business
Includes mentoring advice on basic business requirements
Provides no-interest loans of up to $3,000, or low-interest loans of higher values

Applicants must hold a healthcare or pension card equivalent, have below threshold family income
Applicants must live in and run their business in the relevant state
Applicants should complete a business plan

Environmental Upgrade Agreements

Helps businesses secure finance in order to upgrade commercial buildings and maximise the structure's energy efficiency
Lets businesses upgrade buildings for improved energy efficiency while the local council collects repayments through the rates system. This makes it less risky for lenders who are then able to offer better rates and longer terms
These environmental upgrade agreements let loans be taken out for longer periods, which means the cost-savings that come from upgrading your building can more effectively pay off the loan

Eligible upgrades are those to buildings in NSW which:

Improve energy and water efficiency
Use greater proportions of renewable energy
Reduce greenhouse gas emissions
Reduce the use of materials
Recover or recycle previously used materials
Monitor the building's environmental performance
Encourage alternatives to car travel, like cycling and walking

More
What you need to know about government grants for startups
Most grants are available from your state government but there are also grants at the federal level.
Government grants are generally for specific projects, not a business in general. You need a specific plan to be eligible, not just a general business idea.
There are a few grants specifically for starting a business, but there are grants for business activities such as:

expansion
training
research and development
importing and exporting
commercialising a specific product and more.

The government also offers various free and low-cost business advisory services, financial and tax advice, loans and other support. A lot of government assistance takes the form of cheap loans, networking, coaching and mentoring. These are considered government assistance and can be even more important to startups than winning grant money.
Access government grants through government websites and beware of imitations. Official websites will have a ".gov.au" suffix. Do not trust other websites for anything more than information, and never pay a fee. Government grants are available for free. If you are paying for access then you are being scammed.
What government startup grants are available?
Government grants can be categorised as follows; many grants fit into more than one category.
| Categories | Description |
| --- | --- |
| Aboriginal and Torres Strait Islander | If you are an Aboriginal or Torres Strait Islander, or are hiring and training someone who is, then you may be eligible for certain additional benefits. The Business Development and Assistance Program is one widespread type of grant that provides support, funding and loans to Aboriginal and Torres Strait Islander people looking to start and grow a business. |
| Art and artists, and heritage projects | These two categories can be very similar. If your new business involves screen projects, digital media, community artistic involvement, documentary making, educational media or contributes to the arts in your state, you may be eligible for grants. Heritage locations, cultural significance and conservation projects can make you eligible for government assistance. |
| Commercialising a product | These type of grants are an option if you have a viable new product to bring to market but need help commercialising it or are developing new products or conducting related research. |
| Disaster recovery | This group includes drought relief and income assistance schemes for farmers and disaster recovery help. |
| Employment and training | As a startup there's a good chance you're actively hiring. Fortunately there are plenty of grants to take advantage of. JobSearch lets you advertise and hire employees at no cost, the AAIP pays you to offer apprenticeships, JobAccess supports you when hiring someone with a disability, the Restart Program is available if you're hiring someone over the age of 50. There are many other options available, both at the state and federal levels. |
| Green businesses | If your startup is in the renewable energy industry you may be eligible for multiple grants and benefits, such as the Advancing Renewables Programme. Even if it isn't, this category still offers financial incentives to reduce emissions and run a green business. You'll find discounts on energy-efficient products and green providers, financial incentives to reduce emissions and recycle, and assistance for improving sustainability. |
| Business expansion | This is government help to turn your small startup into a big startup and diversify if caught in a flagging industry. Certain industries in some states may be eligible for low interest government loans to expand, businesses in transition can get support for both employers and employees, manufacturers are encouraged to explore new business models and there are countless networking and training programs to teach you how to grow a business. |
| Importing and exporting | There are many grants for importers and exporters of both products and services, as well as manufacturers, educators and other businesses which promote overseas trade. This assistance comes in the form of advice, loans for you, loans for your overseas buyers, government grants, business networks and more. |
| Research and development (R&D) | This includes both R&D of novel ideas and new products and innovations in specific areas or industries which are currently being funded, such as renewables and agriculture. If you are developing a new product that has potential or are taking a big technological step forward then you may be eligible for these grants. |
The government grants that are available to startups and new small businesses at any given time will vary. Grants are constantly expiring and being phased out, while new ones are always being introduced. Some have application periods of just weeks or months, while others remain open for years.
We recommend using the Business.gov.au site to search for which grants you're eligible for as the site is updated regularly with the most up to date information.
Do's and don'ts. How to get approved for a government business grant
Tailor your application for a specific grant. Each has different criteria that you must meet and is designed for a specific purpose. Your application needs to be specific to all of these.
Address all eligibility criteria and answer every application question. Be succinct yet thorough and answer all questions. If you are unable to answer a question on the grant application then it usually means you're not ready. Rather than guessing or leaving it blank, make sure you get informed.
Have a grant strategy. It helps to know which grants you are eligible for ahead of time. This means you can map out an application timeline and systematically address each grant.
Consider specific projects instead of the business as a whole. Most grants are awarded for specific business activities such as product development, making import/export agreements and recruiting or training staff. For example, a technology startup is most likely eligible for grants, but only because its products or services meet certain criteria, not simply because it's a technology startup.
Applying for grants you're unlikely to get. A proper grant application takes time and effort, which is best not spent frivolously.
Assuming that a good startup with a good idea is enough. Once again, grants and government business assistance are awarded for the fulfillment of specific requirements which vary between grants. Having a good idea is typically not one of these requirements.
Not following up. There are many startup and small business grants available, and it's possible that grant applications will become a regular part of your operation. Think about the long-term and follow up on grants even if you're unsuccessful. Ask the grant administrator how you can improve for next time, and how you might have better addressed certain eligibilities.
You can also use a professional grant writer's services to potentially improve your chances, to save time or help you enact a complex grant strategy with many applications. Ask about their experience, fees and success rate before hiring and don't be afraid to shop around. It can be helpful to find a grant writer who specialises in your industry or with the type of grant you want.
Finding startup assistance and creating a grant strategy
Creating a grant strategy is recommended for businesses that plan on applying for more than one grant. This involves mapping out a calendar of relevant grants, eligibility requirements and their application periods ahead of time. Follow this calendar to make the grant juggling more manageable.
Can I really get multiple government grants?
Remember that grants are more than just money infusions. Government business assistance also comes as low-interest loans, workshops, mentoring, training, subsidies, tax benefits, allowances and much more, depending on the type of help.
Taking advantage of everything on offer can give your business an edge but might take a lot of organisation and planning.
This is where a grant strategy comes in.
A grant strategy lets you plan ahead to make sure your startup achieves eligibility in the required time.
You are able to apply as soon as a grant opens. Being at the front of the queue like this improves your chances because many grants have limited funding and close when the money runs out.
If there is a conflict of timing or you don't have the resources to apply for everything you want, then a grant calendar helps you prioritise, reschedule and weigh the benefits of different options.
A grant calendar should work alongside your business timeline. For example, you should look for employment grants to coincide with hiring new people or plan to reduce your emissions when there are grants or programs to assist.
There are a number of different websites where you can find lists of current and future Australian government business grants, but many of these sites have hidden costs or strings attached.
A more reliable and completely free way of finding startup grants is with the official government website: https://www.business.gov.au/assistance. Use this website to find relevant offers and fill up your grant calendar, or read on for startup grants that might be of interest.
Compare other business loan options
Invoice financing is a type of business loan that is secured by outstanding invoices. If your business is struggling to manage its cash flow due to unpaid invoices, this loan could be an option to consider.
Why you can trust Finder's business loan experts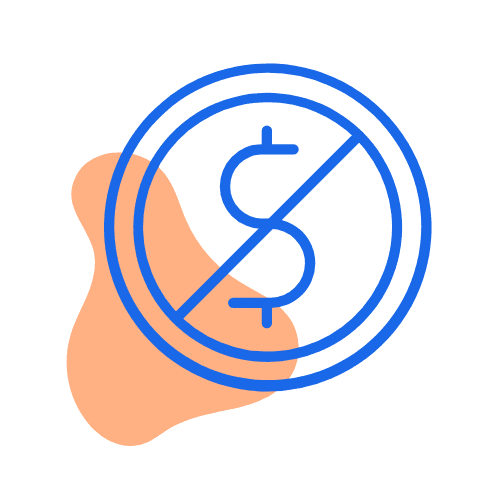 We're free
Our business loan engine is completely free to use. There are no costs at all for you to use our database to find a better deal. Better still, we regularly run exclusive deals that you won't find on any other site.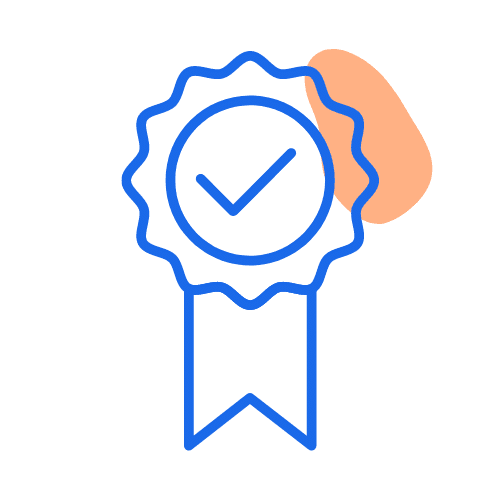 We're experts
We've researched and reviewed hundreds of loans, down to the fine print. Our database and tables are always up-to-date and our in-house experts regularly appear on Sunrise, 7News and SBS News.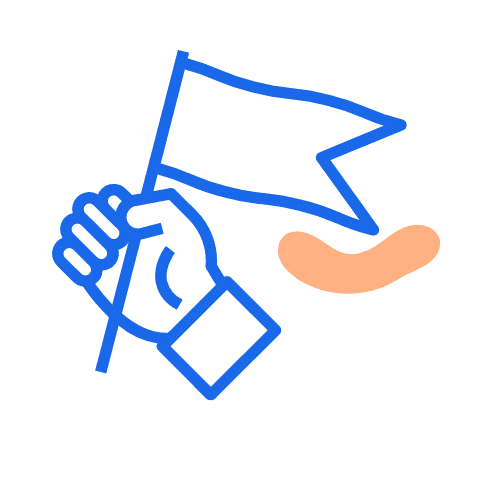 We're independent
We are independently owned and have a mission to help Australians make better financial decisions. That means our opinions are our own and you can compare nearly every business loan in Australia on the site (and find a better deal).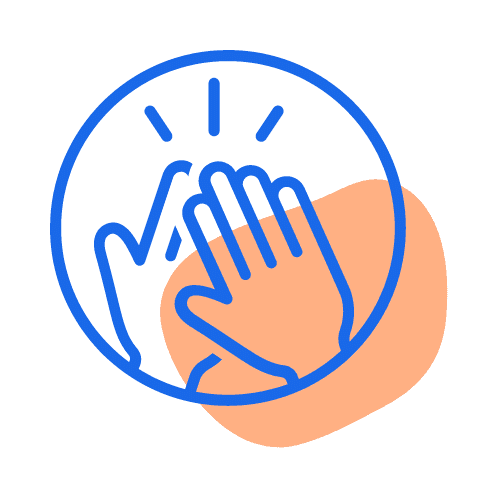 We're here to help
Since 2015, we've helped 50,000+ people find a business loan by explaining the options simply. You don't need to give us any details to use our tables. We're here to help you make a decision.