DirectMoney Personal Loans
Take advantage of a tailored interest rate and loan amounts up to $35,000 from DirectMoney.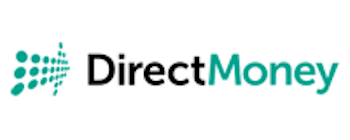 If you're looking to consolidate your debt, finance a wedding, holiday or even car purchase, DirectMoney can offer you an unsecured personal loan of between $5,000 and $35,000. Its rates are offered on a tiered structure, where the better your credit history the better your rate. Comparison rates start at 9.36% p.a. Find out everything DirectMoney has to offer below.
Compare DirectMoney Personal loans
DirectMoney offers one basic type of loan, but as an unsecured personal loan, this can be used for a variety of purposes.
Debt consolidation. You can use your personal loan to consolidate existing debts from one or more loans and credit accounts.
Car loan. Looking to purchase a new or used vehicle? With loan amounts of up to $35,000 available, you can use a DirectMoney loan to finance your purchase.
Wedding loan. Unexpected expenses can crop up before your wedding. DirectMoney can have a loan amount transferred to you on the same day you apply, helping you to cover wedding expenses when they come up.
Holiday loan. You can also take out a personal loan to help fund a holiday. Pay for some or all of your trip using a loan from DirectMoney.
Features and benefits of a DirectMoney personal loan
DirectMoney offers an innovative lending platform for you to secure a personal loan. When you take out a loan with them you'll be able to enjoy the following features:
Loan amount. Borrow between $5,000 and $35,000.
Loan term. You can take out a loan for a period of either 3 years or 5 years.
Paying back your loan. Set up a direct debit to cover your monthly repayments. Your also able to pay off your loan early with no early repayment fee.
Fees. You'll have to pay an establishment fee of $595, but there are no ongoing account-keeping fees or early repayment fees. Keep in mind late payment fees apply.
How to apply for a personal loan from DirectMoney
Applying for a personal loan from DirectMoney is simple. Just click 'Go to Site' on this page to fill out an online application form, which shouldn't take longer than ten minutes. You'll need to undergo an online credit check, have the last three months of your bank statements analysed, and have your identity verified. You'll also need to:
Be aged 18 years or older
Be employed and earn a gross income of $30,000 p.a.
Be a permanent Australian resident or citizen
Have had a clean credit file for the past seven years