Pepper Money Unsecured Fixed Rate Personal Loan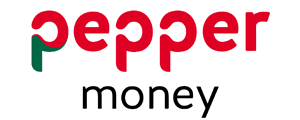 Interest Rate (p.a.)

6.75%

to 26.95%

Comp. Rate (p.a.)

6.75%

to 26.95%

Min Loan Amount

$5,000
Summary
Get an unsecured or secured loan of up to $50,000.
Pepper Money offers an unsecured personal loan of $5,000 up to $50,000. The interest rate is fixed, meaning that your repayments will not fluctuate. You can receive conditional approval within minutes of applying. You can also secure this loan with an asset if you wish.
Things to consider about this product:
Tailored interest rate. Depending on the requested loan amount and your financial circumstances, interest rates range between 6.75% p.a. and 26.95% This means that you can get a low interest rate if your credit score is excellent. If it's less then perfect, you will likely receive higher rates.
Extra repayments and early payments can be made without fees or penalties.
Pros
Competitive, tailored rate

Penalty-free early repayments

Use the loan for any purpose
Cons
Establishment fee of of the loan amount

Monthly fees of $0
Product Name
Pepper Money Unsecured Fixed Rate Personal Loan
Interest Rate (p.a.)

6.75%

to 26.95%

Comp. Rate (p.a.)

6.75%

to 26.95%

Interest Rate Type
Fixed
Min Loan Amount
$5,000
Max. Loan Amount
$50,000
Loan Security
Unsecured
How does the Pepper Money unsecured personal loan work?
This is a fixed rate loan that has the option of being unsecured or secured by an asset, depending on your preference and/or circumstances. There is no establishment fee with this loan.
How to apply
If you're ready to apply for this loan, click "Go to Site" on this page to get the application process started. Keep in mind you need to meet the following criteria to apply:
You must be at least 18 years old.
You must be able to repay the credit.
You must be an Australian citizen or permanent resident.
You will be asked to submit the following to support your application:
Payslips
Bank statements
Positive identification including a driver's licence or passport
Pepper Money employs a few online services to assess your financial circumstances, including bank statement retrieval, identity verification and credit checks. You can also save an incomplete application and retrieve it later.
Features of this loan
If you're interested in applying for this loan, here are some of its features:
Unsecured loan. Unsecured loans are available for amounts between $5,000 and $50,000.
Secured loan. Secured loans are available from $15,000 to $50,000. Approved securities include new and used cars, motorbikes, boats, jet skis or caravans
Loan term. Unsecured loans of $5,000 to $7,999 are available on terms of between 18 months and 3 years. Loans of $8,000 and above can be repaid over a period of up to 7 years. All secured loans are available on terms of 18 months to 7 years.
Fixed interest. The interest rate is fixed for the term of the loan. Repayments remain unchanged until the end of the loan period. Interest is fixed at between 6.75% p.a. and 26.95% p.a.
Quick application. You can apply for this loan online and be approved conditionally within a few minutes of your submission.
Loan purpose. This loan cannot be used for paying out mortgages or credit arrears, defaults, business purposes or tax debt.
Repayments. This loan is repaid weekly, fortnightly or monthly. You have the option to make additional repayments penalty-free. If you'd like to repay the loan early, you will not be charged a fee.
Responsible lending. Pepper Money subscribes to responsible lending, which means that you won't be approved for a loan that you can't afford to repay.
How much does the Pepper Money unsecured personal loan cost
No fees. This loan has no upfront or ongoing fees.
Personalised rate. Rates are available from 6.75% p.a. based on your credit score and financial circumstances.
This type of loan can do a lot to solve cash flow problems, but it's important to make sure that you're in a position to repay the loan you want. There are always alternative solutions, so shop around before making any binding commitments.
Compare other personal loans