Pepper Money Unsecured Personal Loan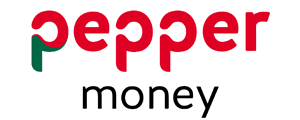 Interest Rate (p.a.)

6.75%

to 26.95%

Comp. Rate (p.a.)

6.75%

to 26.95%

Min Loan Amount

$5,000
Summary
This is a no-fee, unsecured personal loan from Pepper Money with competitive rates. Apply online and get a response in minutes.
Pepper Money's personal loan allows you to borrow $5,000 and $50,000 with repayment terms from 18 months to 7 years. This loan is risk-based, with interest rates ranging from 6.75% p.a. up to 26.95% p.a. based on your credit history and personal financial circumstances.
Pros
No asset security required

No upfront or ongoing fees

Use for a range of loan purposes
Cons
You may receive a higher interest rate than advertised depending on your individual circumstances.
Product Name
Pepper Money No Fee Unsecured Personal Loan
Interest Rate (p.a.)

6.75%

to 26.95%

Comp. Rate (p.a.)

6.75%

to 26.95%

Interest Rate Type
Fixed
Min Loan Amount
$5,000
Max. Loan Amount
$50,000
Loan Security
Unsecured
How does the Pepper Money unsecured personal loan work?
Pepper Money's no fee personal loan is available from a competitive rate of 6.75% p.a. This personal loan can be used for almost any purpose, such as renovations to your home, a holiday or your wedding.
You can receive your personalised rate in 2 minutes. Once you apply online you can get a response in another 2 minutes, and if approved access the funds within 24-48 hours.
Pepper Money does not allow this loan to be used for:
Tax debts
Mortgage, rent or credit arrears
Payment of defaults and judgements
Loans for business purposes
How to apply
You must meet the following eligibility criteria to apply:
Be an Australian citizen or permanent resident.
Be 18 years old or older.
Be employed and not on probation.
Have no unpaid defaults or prior bankruptcy.
Have acceptable ID (either a current Australian Passport or current Australian Drivers Licence).
You will also be required to submit the following documents to support your application:
Features of this loan
Consider the following features before applying for this loan:
Unsecured. You won't need to offer an asset as security.
Loan repayment term. Repayment terms range from 18 to 36 months for unsecured loans between $5,000 and $7,999, and 18 to 84 months for unsecured loans from $8,000 to $50,000.
Loan amount. You could get a loan amount between $5,000 to $50,000.
Quick application. The application process takes as little as 10 minutes to complete.
Quick funding. If approved, you will receive your funds within 24-48 hours.
Repayments. Make your repayments weekly or fortnightly.
Personalised rate. Get your personalised rate in two minutes, prior to submitting an application.
How much does the Pepper Money unsecured personal loan cost?
No fees. This loan has no upfront or ongoing fees.
Unsecured personal loan rate. Rates start from 6.75% p.a. and are based on your indiviual circumstances and the information verified during the loan application assessment.