How to send money to Thailand
Understand what your options are when transferring funds to Thailand.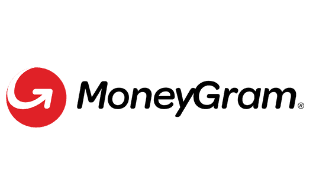 More than 350,000 agent locations worldwide
Fast transfer
Cash pick-up specialists
Go to site
We're committed to our readers and editorial independence. We don't compare all products in the market and may receive compensation when we refer you to our partners, but this does not influence our opinions or reviews. Learn more about Finder .
This guide will help you get the most Thai baht for your dollar by comparing the services you can use and showing you what you should keep an eye out for.
To send money to Thailand, you'll need to:
Choose your service. Compare the transfer services in the table below and pick the one that best suits your needs.
Sign up. Most transfer services will require verification, which means you'll need to provide a government-issued ID like your passport or driver's licence.
Set up the transfer. Provide your recipient's details and lock in an exchange rate.
Confirm and pay. Your funds will be sent to Thailand.
How we chose these services
Top picks are our selection of some of the best money transfer products and services on Finder, but we haven't compared every brand in the market. We've included them on some pages to help you make decisions faster, but keep in mind that our top pick may not always be the best fit for you. Read our
full methodology here
to find out more.
Compare services that send money to Thailand
Using the table below, you can compare minimum transfer amounts, fees and more. If you'd like to know more about a product, click "More info". If you want to open an account, click "Go to Site" to get started.
Disclaimer: Exchange rates change often. Confirm the total cost with the provider before transferring money.
How do I compare transfer companies for sending baht?
Competitive exchange rate. It may not look like a big difference at first glance, but once you multiply the amount you plan to send, it's easy to see how much you can lose. Watch out for big margins being added onto an exchange rate, so compare it across multiple services.
Fair fees. Fees are charged as either a percentage, a flat fee or a mix of both. Be aware that although some services offer "fee-free transfers", the exchange rate might not be as good.
Fast turnaround time. Paying through a bank transfer generally takes the longest time, while paying by credit or debit card will be quicker. Generally, the faster the service, the more expensive it is.
Convenient pick-up method. Most services can send to a bank account, but fewer send to a cash pick-up location or mobile wallet. These last two are handy if your recipient does not have a bank account.
Flexible transfer amounts. Different providers are better for different amounts, so check the sending limits to make sure they're what you're after.
Exchange rates explained
The exchange rate tells us what a currency is worth in terms of another currency. These rates fluctuate all the time and while there's no way to predict them, keeping an eye on them will tell you the best time to exchange money – i.e. the best time to send money to Thailand is when either the Australian dollar is strong or the Thai baht is weak.
Below, you can see a real-time update of what the mid-market rate is for AUD/THB as well as what it has been historically.
Today's exchange rate AUD to THB
AUD to THB: Historical rate chart
1
0
Updated: 24 Oct 2020 14:44:10 UTC
What are the ways I can send money to Thailand?
Thailand is one of the more popular countries for Australians to send money to, so there are a number of different ways you can do it.
Money transfer services. Almost all money transfer services will allow you to transfer funds to Thailand. These are usually online-only and will often require verification such as your passport or licence when you first sign up. They can also often be the cheapest option and easier to compare.
Cash pick-up service. Services like MoneyGram, Ria and Western Union let your recipient pick up their money at thousands of locations. This can be one of the fastest ways to transfer money, but often the most expensive.
PayPal. While well-known, PayPal comes with higher fees and your recipient will need an account to access the money.
International cheque. Buy one of these from your local post office or bank and send it by mail.
Banks. Almost every large Australian bank will allow you to send money to Thailand, generally for worse exchange rates than offered by an online money transfer specialist. You can do this at branches or online using specific online transfer services.
Let's crunch the numbers: Your local bank vs a money transfer company
To show you how a bank transfer compares to an online money transfer specialist, we've put the two head to head. For this example, we'll be using a $500 transfer to compare.
| | Major Australian bank | Money transfer specialist |
| --- | --- | --- |
| Transfer fee | $24 | $4.99 |
| Exchange rate | AUD$1 = THB21.977 | AUD$1 = THB22.092 |
| Transfer speed | 2-5 business days | 1-3 days |
| Total baht received | THB10988.5 | THB11046.01 |
| Receiver gets | THB57.51 less | THB57.51 more |
For this transfer, you end up getting more money from the money transfer service than the bank. Not only is the exchange rate slightly better, but the fees with the bank are a lot more.
Need to make an emergency cash transfer in Thailand?
If you end up needing to make a cash transfer instantly, there are a few options you can look into:
Bank-to-bank transfer. You may be able to contact your local Australian bank and have cash sent to you in Thailand. Ask both your bank and the receiving bank how much the fees would be for this service.
Travel insurance emergency assistance. If you purchased a travel insurance policy, or have travel insurance linked to your credit card prior to your trip to Thailand, you may be able to recover emergency money by contacting the provider.
Cash transfer company. Cash transfer service providers do not have residency requirements to pick up cash. As long as you have photo ID, you will be able to receive cash.
Tips for picking up cash in Thailand
It's always a good idea to check the Department of Foreign Affairs and Trade (DFAT) website before travelling outside of Australia. For Thailand, they recommend that visitors exercise a high degree of caution. Check the nearby cash pick-up locations carefully before picking up your cash and try to choose one that's inside of a local bank with added security.
Cash pick-up locations in Thailand
Frequently asked questions
Picture: Shutterstock
More guides on Finder