Send money to Sweden
Find out how you can save money and enjoy fast transfers when you send money to Sweden from Australia.
We're committed to our readers and editorial independence. We don't compare all products in the market and may receive compensation when we refer you to our partners, but this does not influence our opinions or reviews. Learn more about Finder.
If you're sending money to Sweden you might already be aware of the big differences between transfer services, especially if you're sending a large amount of money to buy a property or pay off a debt.
Luckily, we've written a short guide on how to compare services when sending money to Sweden, as well as some tips for comparing them. You can also use our table below to compare services based on their fees, transfer times and more.
Send money to Sweden with TorFX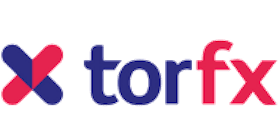 TorFX International Money Transfers
No extra fees
Fix your exchange rate for up to 2 years
Price-match guarantee
Personal account manager
Send money to Sweden with TorFX
TorFX guarantees to match any competitor's exchange rate. Conditions apply.
Send money overseas in 30+ currencies with competitive rates for transfer amounts over $2,000.
Minimum transfer amount: $2,000
Online transfer fee: $0
Send more money to Sweden with the table below
Disclaimer: Exchange rates change often. Confirm the total cost with the provider before transferring money.
Speak to a FX Expert

Save money on your personal or business international money transfer today. Fill in the form and you'll be contacted by a foreign exchange expert to have an obligation-free discussion about your options. Our foreign exchange experts offer a best rate guarantee, are ASIC authorised and never charge transfer fees.
They can help you with all your needs including:
Buying property abroad
Emigrating
Regular overseas payments
Risk management
Forecasting
Back to top
Compare banks and money transfer services to send more to Sweden
If you want to convert your Australian Dollars to Swedish Krona and send money to Sweden, your bank can help, but unfortunately, banks offer quite poor foreign exchange rates for international money transfers and are also known to slug you with high fees (there are exceptions to this as always).
A more affordable option is to consider using the services of a specialist international money transfer company. You can see a list of the companies which allow transfers to Sweden in the table above. These companies, such as CurrencyFair and OFX, can offer much better exchange rates and lower fees than banks. This allows you to get much better value for money when transferring funds overseas, as you'll see in the example below.
Matthias Sends Money to Sweden
Swedish-born Matthias is spending two years working and studying in Australia. He needs to send $2,000 back to his parents in Sweden to pay for some damage his car caused to his neighbours home before he left. In order to find the best possible deal, he compares the cost of lodging the transaction with his bank with the cost of using a money transfer service.
| | Bank | Money Transfer Service |
| --- | --- | --- |
| Exchange rate | 1 AUD = 6.19 SEK | 1 AUD = 6.476 SEK |
| Transfer fee | $25 | $4 |
| Transfer time | 2-5 days | 24-48 hours |
| Transfer options | Bank account transfer | Bank account transfer |
| Amount received (in Swedish Krona) | 12,380 | 12,926.09 |
The results speak for themselves. Not only can Matthias send almost 550 SEK more using a money transfer service, but he can also save more than $20 in fees. The money transfer service will also get his funds to Sweden quicker than the bank can.

Back to top
Compare transfer services to Sweden with our checklist
Exchange rates. Look for the best rate available to make sure that as much of your money as possible makes it to your recipient. Also remember that some companies may offer a slightly lower rate in return for waiving their fees.
Fees. The majority of money transfer providers will charge a fee for their services, but you may want to look for companies who waive their fees when you transfer more than a certain amount.
Transfer method. Compare the options available for lodging your transfer: online, over the phone and/or in person at a branch.
Transfer options. Does your provider allow you to schedule regular payments in advance for extra convenience? Does it offer flexible options like forward contracts and market orders so that you can take advantage of changing market exchange rates?
Minimum transfer amounts. If you only need to transfer a small amount, you'll want to avoid companies that impose a minimum transfer limit.
Turnaround time. The importance of the speed of the transfer will depend on how urgently you need to send your funds. While some companies allow cash pickups within minutes, others require you to wait days for the transaction to be completed.
Pickup options. Can your cash be picked up in person or are the funds sent straight to a bank account?
Customer service. Look to see if your chosen provider offers phone, email and live chat support. This will be essential if you need assistance with an urgent transfer.
Back to top
Send money to Sweden from Australia with these options
Consider the following options when you need to send money to Sweden:
Bank transfers. The majority of Australian banks will make it easy for you to send money to Sweden, but they will offer poorer exchange rates and higher fees than some of your other transfer options.
Money transfer companies. There are plenty of specialist money transfer providers who offer better exchange rates and lower fees than banks.
Cash pickup money transfer providers. Other companies allow you to quickly transfer funds which can be picked up in person within minutes from agent locations in Sweden. Western Union and MoneyGram are two companies that offer this service.
PayPal. If you and your recipient both have PayPal accounts, you can use this online payment service to transfer your funds to Sweden.
International money order. If you don't mind your transfer taking a little longer, you can obtain an international guaranteed cheque from your bank or local post office.
Back to top
Send emergency cash to Sweden
In some cases you may need to transfer funds to Sweden as quickly as possible. This may be because you have a friend or relative travelling through Sweden who has lost their wallet and needs some emergency cash, or perhaps you simply need to make a purchase from a Swedish retailer as quickly as possible.
Whatever the case may be, remember to double check what exchange rate you will be receiving before you lodge your transfer. Though time is of the essence, make sure you're fully aware of the exchange rates and fees that will apply to your transaction. This will ensure that you don't end up any more out of pocket than you need to be.
Back to top
Cash pickup locations in Sweden
Western Union
Stockholm
Zozan Travel

C O Zagrosjet Airline

Arlanda Airport Skycity

Arlandalm, Stockholm 190 46

+46-209-01090

Open 9am to 6pm Monday to Friday, open 10am to 3pm Saturday
Forex Bank

Centralplan 15

Stockholm, 11120

+46-8-54523030

Open 6am to 9pm seven days a week
Gothenburg
Forex Bank

Central Station

Goteborg, Vastra Gotaland 41103

+46-20901090

Open 7am to 9pm Monday to Friday, 9am to 7pm Saturday and Sunday
Shell 7/11

Stadstjanaregatan 3

Goteborg, 411 04

+0046-410-48405

Open 8am to 8pm 7 days
MoneyGram
Stockholm
Tavex - City

Smalandsgatan 9

Stockholm, 111 46

086782030

Open Monday to Friday 8:50am to 6:05pm, open Saturday 10:50am to 4:05pm
Change Group

Vasterlanggatan 31

Stockholm, 111 29

084111438

Open 9am to 7:30pm Monday to Friday, 10:30am to 6:30pm Saturday, 12pm to 6pm Sunday
Gothenburg
Anadolu Resor

Kopmansgatan 27 LOC

Goteborg, 411 06

31151414

Open 9am to 11:59pm 7 days
Electro Mobil

Redbergsvagen 17 LOC

Goteborg, 416 59

31219106

Open 9am to 10:30pm 7 days
Back to top
Pick up cash the right way in Sweden
According to the Department of Foreign Affairs and Trade, Sweden is a safe country to visit and travellers are only advised to 'exercise normal safety precautions'. However, this doesn't mean you should be completely lax with your safety standards when picking up money in Sweden.
Take a friend with you when you go to pick up funds and make sure not to flash the cash around in front of strangers. Avoiding any high crime areas, head straight to your bank to deposit the funds - the last thing you want to do is carry them on your person for an extended period of time.
For more travel safety tips, read blogs and forums for advice from fellow travellers.
Back to top
Be prepared before you send money to Sweden
As you can see from the list above, there are plenty of options to choose from when you want to send money to Sweden. The exact process for sending funds varies depending on the method and provider you choose, but you'll usually have to open an account before you can send your funds.
To do this, you'll need to provide your name, address, date of birth and photo identification. Once you've lodged a transfer, keep your receipt or tracking number so that you can monitor the progress of your funds.
It doesn't matter why you need to send money to Sweden; all that matters is that it's quick, easy and affordable to do so. Just make sure to do your research and find the money transfer provider that offers you the best deal.
Back to top
More guides on Finder