How to send money to Spain
Save time and money when sending money to Spain from Australia.
We're committed to our readers and editorial independence. We don't compare all products in the market and may receive compensation when we refer you to our partners, but this does not influence our opinions or reviews. Learn more about Finder .
Spain may be on the other side of the world, but it's a country that Australia has strong links with. More than 58,000 Australians are of full or partial Spanish descent, with particularly large expat communities located in Sydney and Melbourne.
With such strong ties between the two countries, transferring money from Australia to Spain is a common transaction many people have to complete. But while it's possible to do this via your bank, you can enjoy big savings by utilising the services of a specialist money transfer provider.
Send money to Spain with TorFX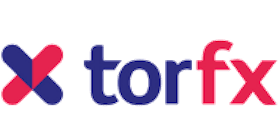 TorFX International Money Transfers Offer
No extra fees
Fix your exchange rate for up to 2 years
Price-match guarantee
Personal account manager
Send money to Spain with TorFX
TorFX guarantees to match any competitor's exchange rate. Conditions apply.
Send money overseas in 30+ currencies with competitive rates for transfer amounts over $2,000.
Minimum transfer amount: $2,000
Online transfer fee: $0
Compare money transfer services that transfer to Spain
Disclaimer: Exchange rates change often. Confirm the total cost with the provider before transferring money.
Speak to a FX Expert

Save money on your personal or business international money transfer today. Fill in the form and you'll be contacted by a foreign exchange expert to have an obligation-free discussion about your options. Our foreign exchange experts offer a best rate guarantee, are ASIC authorised and never charge transfer fees.
They can help you with all your needs including:
Buying property abroad
Emigrating
Regular overseas payments
Risk management
Forecasting
Back to top
Banks versus a money transfer company or service
The currency of Spain is the Euro, one of the most commonly traded currencies on the global markets. This means that you'll be able to send money to Spain from practically every Australian bank, which is the option many people choose when they need to send money overseas.
However, banks typically offer poor exchange rates and charge high fees, meaning that you can end up significantly out of pocket for sending money overseas. Instead, you can save yourself a whole lot of money by utilising the services of a specialist money transfer company. Such companies offer much better exchange rates, lower fees and also tend to process transactions quicker than your bank.
Xavi Sends Money to Spain
Xavi is spending a few years living in Australia on a temporary work visa. Having decided he wants to send some of his savings ($5,000) back home to support his family. He decides to compare how much it will cost him to transfer via his bank with how much it will cost when transferred through a specialist money transfer company.
Bank
Money Transfer Company
Exchange rate
1 AUD = 0.67 EUR
1 AUD = 0.70 EUR
Transfer fee
$25
$0
Transfer time
2-5 days
1-3 days
Transfer options
Online, in branch
Online
Amount received
for $5,000 (in EUR)
3,350
3,500
As you can see, Xavi's family will receive an extra 150 Euro if he uses a money transfer company instead of his bank, while Xavi can also save $25 in fees.

Back to top
Things to consider when comparing money transfer options to Spain
You'll need to compare the following features and options when deciding on the best money transfer company for your needs.
Exchange rates. This is obviously an important factor as the higher the exchange rate, the greater the amount of money that will arrive at your destination. However, keep an eye out for the fact that some companies will offer slightly lower rates in return for offering lower fees.
Transfer fee. Compare the fees that each company charges for performing a transfer, and remember that some companies will waive their fees entirely when you transfer a certain amount of cash.
Transfers within the same bank. Some banks, for example Citibank, make it possible to transfer our funds within the one bank, enabling you to save money on fees and enjoy fast processing times.
Transfer methods. What options are available for lodging transfers - online, over the phone or in a branch?
Transfer options. Look for options that may make your transfer experience easier and more affordable. These include forward contracts, limit orders and the ability to set up regular payments.
Turnaround time. How long does it take for transfers to be processed? This will be especially important if you need to make an emergency cash transfer.
Pickup methods. Can you pick up the transferred funds in person at a branch or does the money go directly into your bank account?
Minimum transfer amounts. Some companies will require you to exceed a minimum transfer amount in order to accept your transaction, which can be quite impractical if you only need to send a relatively small amount.
Customer service. Compare the customer service offered by each company, including the formats in which help is offered (online, phone, email) and whether it is offered 24/7.
Back to top
How to send money to Spain from Australia
Because the accepted currency in Spain is the Euro, you have a wealth of options to choose from when you want to send money to Spain. These include:
Bank transfers. Australian banks allow you to transfer money to Spain, though they do tend to offer poor exchange rates and high fees.
Money transfer services. Companies like Western Union and MoneyGram allow you to send cash to Spain quickly, with the funds available to be picked up from agent locations across Spain within minutes.
Online money transfer companies. A huge selection of online providers can take care of your transfer, including TorFX, OFX, Currency Fair, TransferWise and WorldFirst.
PayPal. This well-known online merchant allows you to send money overseas as long as both the sender and the recipient have a PayPal account.
International money order. An international guaranteed cheque from your bank can be posted overseas to complete the transfer of funds.
Back to top
Emergency cash transfers in Spain
You may find yourself in a situation where you need to send funds to Spain as quickly as possible, such as if you have a relative travelling through Spain and he or she has their wallet stolen. When using your bank to lodge an emergency transfer, remember to take the time to check all the features of your transaction. Even though you're in a hurry, make sure you double check the exchange rate your bank is offering and that you are aware of any fees that will apply to your transaction.
Back to top
Western Union and MoneyGram branches in Spain
Western Union and MoneyGram offer an extensive selection of agents across Spain where you can pick up transferred funds. You'll need to provide ID and details of your transaction when picking up cash, while it may also be a good idea to phone ahead when you're picking up a large transfer. Some popular pickup locations are listed below.
Western Union
Madrid
Correos Y Telegrafos

C Dublin 7 Parque Ferial

Juan Carlos I Campo

De Las Naciones

Madrid, Madrid 28070

+34-902197197

Open 8am to 9pm Monday to Friday, 9am to 2pm Saturday
Leganes Suc 5

C/ De La Primavera1 Arroyo Sur Eci

Madrid, Madrid 2898694

+0034-902197197

Open 9am to 11pm seven days
Barcelona
BCN Locutorio

Avenida Gran Via Corts

Catalanes 280 Bj

Barcelona, Barcelona 8004

+34-902010701

Open 9am to 12am seven days a week
Caixa Galicia

Avenida Gran Via Corts

Catalanes 280 Bj

Barcelona, Barcelona 8004

+34-902010701

Open 8:30am to 2pm Monday to Friday
MoneyGram
Sevilla - #2101

Sevilla 2

Madrid, 28014

914294287

Open 9:30am to 7:30pm Monday to Friday, 9:30am to 2:30pm Saturday and Sunday
Call Change

Calle Jardines 2 - Local

Madrid, 28013

915220760

Open 9am to 11pm seven days a week
Barcelona
Navegaweb

La Rambla 88

Barcelona, 08002

933179193

Open 9am to 11pm seven days a week
Ghulam Murtaza

Sant Pacia 38 - Local 2

Barcelona, 08001

655562664

Open 9am to 11pm seven days a week
Back to top
Tips for picking up cash in Spain
Although Spain is classified as a safe country by the Department of Foreign Affairs and Trade, travellers should still exercise normal safety precautions when picking up cash. Take a friend with you for added security when you pick up the funds, while you'll also want to stay away from areas where muggers and pickpockets are known to strike. Don't advertise to the world that you have just come into possession of a big stack of cash, plus make sure to deposit the funds into your bank account as soon as you can.Tips for picking up cash in Spain
The government's Smartraveller website offers plenty of information on staying safe overseas, while you can also find more travel tips from online forums and blogs.
Back to top
How to send money to Spain
From bank transfers to online transfer providers and even PayPal, you have plenty of options to choose from when sending money to Spain. The exact method for completing transfers will vary depending on the service you choose, but you will probably need to open an account with your provider.
With this in mind, be prepared to supply proof of identity and give information about your name, date of birth and contact details. Once your transfer has been lodged, you will typically be given a tracking or receipt number to help you monitor your transaction.
The most crucial thing to keep in mind when sending money to Spain is to compare all your options. Shopping around for the right provider will ensure that you transfer your funds safely and affordably.
Back to top
More guides on Finder