How to transfer money to NZ from Australia
Send money to New Zealand using an international money transfer service and you could beat the bank's rates.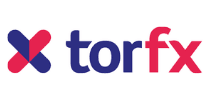 Bank-beating exchange rates
Your own personal account manager
No fees and able to transfer in 30+ currencies
Go to site
We're committed to our readers and editorial independence. We don't compare all products in the market and may receive compensation when we refer you to our partners, but this does not influence our opinions or reviews. Learn more about Finder.
Transferring money overseas can be expensive, even when it's only going to New Zealand. Compare your options, learn about the hidden fees and find out how to make sure more money arrives at its destination.
When you're sending your money transfer, you just have to follow these simple steps:
Compare transfer services in the table below to find the best one for you.
Sign up for an account and verify your identity.
Provide the details of your transfer, including how much you want to send and your recipient's details.
Confirm the exchange rate and pay.
How we chose these services
Top picks are our selection of some of the best money transfer products and services on Finder, but we haven't compared every brand in the market. We've included them on some pages to help you make decisions faster, but keep in mind that our top pick may not always be the best fit for you. Read our
full methodology here
to find out more.
Compare options to send money to New Zealand
Use the table below to sort through money transfer services and compare your options. You can search to find the most competitive fees or exchange rates, or simply put in how much you want to send and then see how much will typically arrive with each service.
Disclaimer: Exchange rates change often. Confirm the total cost with the provider before transferring money.
Banks vs money transfer companies
The main alternative to international money transfer services is bank transfers. Nearly every Australian bank will allow you to send money to New Zealand, and this sort of transaction is very easy to set up. However, banks typically charge higher transfer fees, and you'll generally get more competitive exchange rates with international money transfer services.
Consider the differences, based on real rates and fees that were offered by a Big Four bank and a transfer service in April 2018:
| | Bank | Online money transfer service |
| --- | --- | --- |
| AUD/NZD Exchange rate | NZD$1.0059 | NZD$1.055 |
| Transfer fee | $12 | $0 |
| NZD received for AUD$1,000 | NZD$993.83 | NZD$1,055 |
| Transfer time | One day | Two days |
| Transfer options | Internet, phone, in branch | Internet, phone |
| Difference of | | +NZD$61.17 |
Even if you were only sending $100, you'd still have to pay the same transfer fees as well as any additional bank fees.
Disclaimer: The rates in this table were accurate at the time of writing but may no longer be current. Always confirm the exchange rate with your provider before committing to a trade.
Today's exchange rate AUD to NZD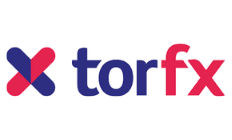 Send money overseas with TorFX
TorFX guarantees to match any competitor's exchange rate. Conditions apply.
Send money overseas in 30+ currencies with competitive rates for transfer amounts over $2,000.
Finding the best way to send money to New Zealand and the best exchange rates
Typically, international transfer services are the best way to transfer money from Australia to New Zealand. In this case, "best" means the most cost-effective with consideration to transfer fees and exchange rates at one point in time only. It does not take into account your specific situation, differences in transfer times, transfer methods or any other factors which might affect an option's suitability.
Here, international money transfer services generally have two key advantages over bank transfers:
Low or no transfer fees. This is the fee charged for actually sending money. Many transfer services will not charge anything for this, while banks will often apply flat fees of $20 to $30. For smaller transfers, this can cause problems.
The most competitive exchange rates available to you. Transfer services will generally offer more competitive exchange rates than banks for international money transfers. Some services will even offer to beat any competitor's exchange rate.
Additional fees when sending money to New Zealand
It's important to note there might be additional charges as well as a transfer fee. These are often unavoidable whether you're using a bank transfer or an international money transfer service.
The main ones include the following:
Recipient fees. These are fees charged by the bank that you are sending the money to.
Intermediary fees. These are fees or commissions charged by other banks that the money might pass through on the way to its eventual destination.
---
However, the way these apply can work differently depending on whether you do a bank transfer or use a transfer service.
Bank transfer. The recipient and intermediary fees are usually charged to the recipient by being removed from the money you're sending. A surprisingly small amount of the total transfer might be left in the end.
International money transfer service. The anticipated recipient and intermediary fees are often disclosed to you before you make the transfer.
If you want to make sure the right amount of money arrives, you will often need to find a way of adapting to these fees. With a transfer service, you may be able to send more in order to compensate for the fees. With a bank transfer, you can choose to pay these fees up front.
However, doing so will generally incur yet another fee, called a correspondent fee. This can vary depending on the bank, the destination and currency, but will generally cost about $15 to $40. Note that this correspondent fee will apply on top of the recipient and intermediary fees that you have chosen to pay.
The best way to send money to New Zealand, purely in line with the cost-effectiveness criteria specified above, will typically be with an international money transfer service, rather than with a bank transfer. However, fees and rates aren't always the only factors to consider. When comparing transfer methods, or looking at the differences between individual money transfer services, you might want to look at other features as well as balancing differences in rates and fees or conditions where you might be able to make fee-free transfers.
What to look for when comparing options
Exchange rates. What sort of exchange rate does each money transfer service offer? Remember that some companies will offer a more competitive exchange rate but then charge you higher fees, so consider how this affects your specific transfer.
Fees. You might have to pay a transfer fee, so compare how these fees stack up between certain companies and work next to the available exchange rates. Many providers will also waive this fee when you transfer more than a certain minimum amount. Remember to be mindful of additional fees as well.
Pickup methods. Some services will simply offer the electronic transfer of funds, while others will allow cash to be picked up from a branch in New Zealand. For example, if you're sending emergency funds to a stranded relative who's lost their wallet, you might want to specifically look for cash pickup facilities.
Turnaround time. How quickly can your money be accessed in New Zealand? Sending money to New Zealand is typically quicker than other destinations, but turnaround times may still vary from under 24 hours up to five days or more.
Transfer methods. Does the money transfer service allow you to send funds online, over the phone or by visiting a branch? Check whether different fees apply to different methods.
Additional features. Will your provider let you make regular scheduled payments, set up forward contracts or place a limit order? If you're making large or regular transfers then these might be invaluable, but for smaller amounts or one-offs they might not be as useful or important.
Minimum transfer amounts. Many providers will put a minimum transfer amount in place to ensure its worth their while, while others will let you send any amount. Sometimes transfer services will drop fees, or offer features like limit orders, for transfers over a certain amount.
Customer service. Compare each provider's reputation for customer service, especially if you're planning on regularly using its services. Consider how you might get in touch if something were to go wrong.
Back to top
More ways to send money to New Zealand from Australia
Bank transfers and international money transfer services are two of the main options, but you might consider others too.
PayPal. PayPal is a relatively simple and affordable option to transfer funds electronically, although both the sender and the recipient will need to have their own PayPal accounts. A personal PayPal account is free to sign up for and you can link it to your bank account. While you can make international transfers and currency exchanges with PayPal, this will typically incur a foreign exchange fee, and the rates might be less competitive than you'll find elsewhere.
International money order. This involves giving your money to a bank or post office in return for an internationally guaranteed cheque. You can then post this cheque to the recipient overseas. This traditional way of doing things typically is the slowest of the options available.
Emergency cash transfer. Certain transfer companies, including MoneyGram and Western Union, allow the recipient to pick up cash from certain locations. This can be very handy if you need to send money in a hurry or your recipient doesn't have a bank account.
Back to top
Emergency cash transfers in New Zealand
Sometimes it may be necessary to make an emergency transfer of cash to New Zealand. For example, a relative could be travelling in New Zealand and have their wallet stolen.
Emergency cash transfers are useful here because they can pick up the funds almost immediately, frequently within five or ten minutes, and because it's cash that they can use it right away.
Some Australian banks have branches in New Zealand where it's possible to pick up funds, while cash transfer companies like Western Union also have physical locations.
Back to top
Cash pickup locations in New Zealand
For big transfers, it's generally a good idea to phone ahead to ensure the branch in question will have enough cash on hand to complete the transaction. The recipient will typically need to provide a reference number, transfer details and some identification.
Western Union
Auckland
Dongping Money Exchange: 49 Victoria Street, West CBD, Auckland. Open 10am to 8pm Monday to Saturday, and 11am to 5pm Saturday and Sunday. Ph. +64-0800005253
Shortland Street Post Shop: Level 2, Shortland Street Carpark, Auckland. Open 8:30am to 5:30pm Monday to Friday, and 9am to 1pm Saturday. Ph. +64-0800005253
Christchurch
Travelex: Visitors Information Centre, Old Post Office Building, Christchurch. Open seven days, 9am to 5pm. Ph. +64-0800005253
Travelex: Cnr Armagh and Colombo Streets, Christchurch. Open Monday to Friday 8:30am to 5pm, Saturday 10am to 4pm. Ph. +64-0800005253
MoneyGram
Auckland
Travel Money - NZ Mid City: Mid City Centre, Unit G - 3-239, Queen St, Auckland. Open 8am to 7pm Monday to Friday, 10am to 6pm Saturday and Sunday. Ph. 093691758
Lotus Foreign Exchange: Inside Count Down, Shop C - 76, Quay St, Auckland. Open Monday to Saturday 9am to 5pm. Ph. 93544471
Christchurch
Travel Money - NZ The Palms: Shop 60, The Palms, Shirley, Christchurch. Open 9am to 6pm Monday to Friday. Ph. 33850023
Blue Star Finance: Unit 5, 243 Blenheim Road, Riccarton, Christchurch. Open 9am to 5:30pm Monday to Friday. Ph. 33542554
Learn more about using the New Zealand dollar in New Zealand
Back to top
Tips for picking up cash in New Zealand
Although New Zealand is relatively safe overall, it's a good idea to exercise caution when picking up a lot of cash no matter where you are. Take someone with you if possible, and try to head straight to a bank to deposit any excess as soon as you can.
If you're sending a large amount of money, you might want to look for alternatives to a cash transfer. Not only is it safer, but you'll typically be able to find more favourable exchange rates and lower fees by comparing international money transfer services.
Back to top
How to send money to New Zealand
The exact application and transfer process will vary depending on your chosen service, but you'll generally need to provide contact details, some personal information like your date of birth and provide some form of identification. Naturally, you'll also need to provide your recipient's details. Once you've completed a transfer, you'll generally receive some sort of receipt or notification so that you can track the progress of your funds.
If you like the sound of the lowest fees and the most competitive rates available, you might opt for an international money transfer service. In that case, the first step is to compare your options, read over any terms and conditions and open an account.
Got it – now what do I do?
Now that you understand how money transfers work and how to compare your options, go to the table above and click "Go to Site" on your chosen provider. Here, you can request a quote based on the current exchange rates. It's best to get quotes from a couple of providers before making your transfer.
Back to top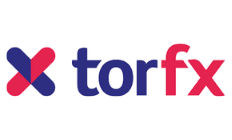 Send money overseas with TorFX
TorFX guarantees to match any competitor's exchange rate. Conditions apply.
Send money overseas in 30+ currencies with competitive rates for transfer amounts over $2,000.
More guides on Finder