How to send money to Kuwait
Save time and money when sending money to Kuwait from Australia.
We're committed to our readers and editorial independence. We don't compare all products in the market and may receive compensation when we refer you to our partners, but this does not influence our opinions or reviews. Learn more about Finder.
Situated at the tip of the Persian Gulf, Kuwait has a history dating back several thousand years. An oil-rich country with a population of more than 4.2 million people, Kuwait is also a temporary home to thousands of US military personnel operating in the region.
If you ever need to send money from Australia to Kuwait, or from Kuwait to Australia, there are several money transfer companies able to handle the transaction. You just need to compare their exchange rates, fees and features to find the company that offers the best deal.
Send money to Kuwait with OFX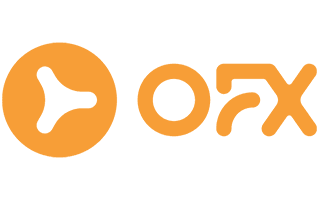 OFX (Ozforex) International Money Transfers
Large range of currencies
Online and phone transfers
Regular payments available
Send money to Kuwait with OFX
$0 transfer fees for Finder customers.
No-maximum limit transfers with competitive exchange rates for 100+ currencies. No transfer fee over AUD$10,000.
Minimum transfer amount: $250
Online transfer fee: $0
Send money to Kuwait using a service below
Disclaimer: Exchange rates change often. Confirm the total cost with the provider before transferring money.
Banks versus money transfer companies
One option when sending an international money transfer is to send a telegraphic transfer from your Australian bank account to a Kuwaiti bank account. However, while this is undoubtedly a safe and secure option, it's also a costly one – banks charge high transfer fees and typically offer some of the worst exchange rates around.
In recent years, specialist money transfer companies have emerged and now regularly offer a better deal on transfers. These companies, such as OFX and WorldFirst, are foreign exchange specialists and trade in large volumes of foreign currency. This allows them to offer superior exchange rates to the banks which, combined with lower fees, makes them a much more affordable transfer option.
Kevin Sends Money to Kuwait
Kevin's son Jack is working in the oil industry in Kuwait, and Kevin wants to send his son a $1,000 money transfer as a birthday gift. To find the cheapest option, Kevin decides to compare the cost of sending a transfer with his bank vs sending it via an online transfer company. The results of his comparison are shown in the table below:
| | Bank | Money transfer company |
| --- | --- | --- |
| Exchange rate | 1 AUD = 0.2056 KWD | 1 AUD = 0.2160 KWD |
| Transfer fee | $20 | $0 |
| Transfer time | 1-2 days | 1-3 days |
| Amount received (in KWD) | KWD205.60 | KWD216 |
As you can see, not only can Kevin send KWD10.40 extra by using the money transfer company, but he can also save AUD$20 in transfer fees.
Today's exchange rate AUD to KWD
How do I compare transfer companies when transferring and receiving money via Kuwait?
Make sure to consider the following features when considering the pros and cons of money transfer companies:
Exchange rates. The higher the exchange rate, the more money your beneficiary receives. Look for the company that regularly offers the best exchange rates, but be aware that good exchange rates can sometimes come with high fees attached.
Transfer fees. Transfer fees range from zero to north of $50, so it pays to check just how much a transaction will cost before you commit.
Transfer options. Some online transfer providers offer options to help you get the exchange rate you want, for example forward contracts and limit orders. You may also wish to check whether the provider allows you to schedule a recurring transfer in advance.
Transfer methods. Will the funds be sent via electronic transfer or will you need to visit an agent location and pay with cash?
Supported currencies. Check the list of countries to which a transfer provider can send money and also look at the list of supported currencies. Make sure the provider you choose will be able to handle your regular transaction needs.
Processing times. How long will it take from the time you submit a transfer request to the time your beneficiary receives the funds?
Transfer limits. Are there any minimum or maximum limits on the amount you can transfer at any one time?
Receiving options. How will your beneficiary receive the funds - for example will the funds be paid into their bank account or PayPal account, or can they pick up cash from a transfer agent.
Customer service. Is there an online help section with customer support and a range of frequently asked questions? Can you quickly access customer assistance if you ever have a problem with a transaction?
Back to top
How do I send money to Kuwait from Australia?
Bank transfers. You can send money from your Australian bank account to a bank account in Kuwait.
Cash pickup transfers. Western Union and MoneyGram both operate cash pickup locations in Kuwait.
Online money transfers. Companies such as OFX, WorldFirst and TorFX offer this service.
Bank cheque. You could also obtain an international guaranteed cheque from your bank and post it overseas.
How do I receive money from Kuwait in Australia?
Bank transfers. Transfers can also be conducted from a Kuwaiti bank account to your Australian bank account.
Cash pickup transfers. Search online to find your nearest MoneyGram or Western Union cash pickup location.
Online money transfers. There are several trusted online money transfer providers that allow you to send money between Kuwait and Australia.
Bank cheques. International cheques are a secure but slow transfer method.
Back to top
Emergency cash transfers in Kuwait
If you ever need to send an urgent cash transfer, remember to take the time to review the full details of your transaction before handing over any money. Emergency transfers tend to attract lower exchange rates and higher fees than ordinary transfers, so even a small transfer could end up costing much more than you expect. Read the fine print closely instead of simply rushing into a transaction.
Cash pickup locations in Kuwait/ Western Union/ MoneyGram branches in Kuwait
With hundreds of thousands of agent locations, Western Union and MoneyGram are the world's two largest providers of international money transfer services. Some popular cash pickup locations in Kuwait are listed below, but make sure to phone ahead to confirm locations and opening hours. Photo ID and a transaction number will also be required when picking up funds.
Western Union
Kuwait City
360 Mall Grant Supermarket
New Branch
Kuwait, Kuwait 13001
+965-22411841
Open 8:30am to 10:30pm seven days
Abbasiya 5
Block 10, Building # 26,
Shop Abbassiya Abbassiya,
Kuwait 13002
+965-22411841
Open 8:30am to 10:30pm seven days
Al Ahmadi
Al Muzaini Exchange Co.
Reggae
Block - 2, St - 1,
Reggae, Alahmadi 2156
+965-4887056
Open 9:30am to 11:30pm Saturday to Thursday, 7pm to 11:30pm Friday
Lulu Exchange Co.
Block 54, Building 5,
Mohamed Saud Zben Allamia Bldg
Mangaf, Ahmedi
+965-2-3729744
MoneyGram
Kuwait City
Al Hanifa Exchange
Salem Al Mubark St
Kuwait
+965-2-5725711
Open 8am to 9pm Saturday to Thursday, 4:30pm to 9pm Friday
Bahrain Exchange Company
Al-Shuhada St Murgab
Safat 1824000
Open 8am to 11:30pm seven days
Bahrain Exchange Company
Fahad Al Salem St Salhiya Complex
Murgab
22492350
Open 8am to 11:30pm seven days
Bahrain Exchange Company
Al Watiya,
22472086
Open 8am to 11:30pm seven days
Back to top
Tips for picking up cash in Kuwait
DFAT warns Australian travellers to Kuwait to exercise a "high degree of caution"
Take a friend with you for extra security
Phone ahead to confirm the location and opening hours of a cash pickup agent
Keep your money concealed - don't wave it around in front of strangers
Deposit the money in your bank account as soon as possible
What are the steps to send money to Kuwait?
The transfer process when sending money to Kuwait varies depending on the transfer provider you choose. However, you will generally need to follow these simple steps:
Sign up for an account. You will need to provide your name, contact details, proof of ID and possibly your bank account details.
Enter transaction details. You will need to specify whom you are sending the money to and in what country, as well as the amount of money being transferred and your chosen currency.
Submit and track transfer. Review the details of your transfer before handing over any money. You can then use a tracking number to monitor the progress of your funds.
More guides on Finder