Send money to Ireland
How to send a fast, secure and affordable money transfer to Ireland from Australia.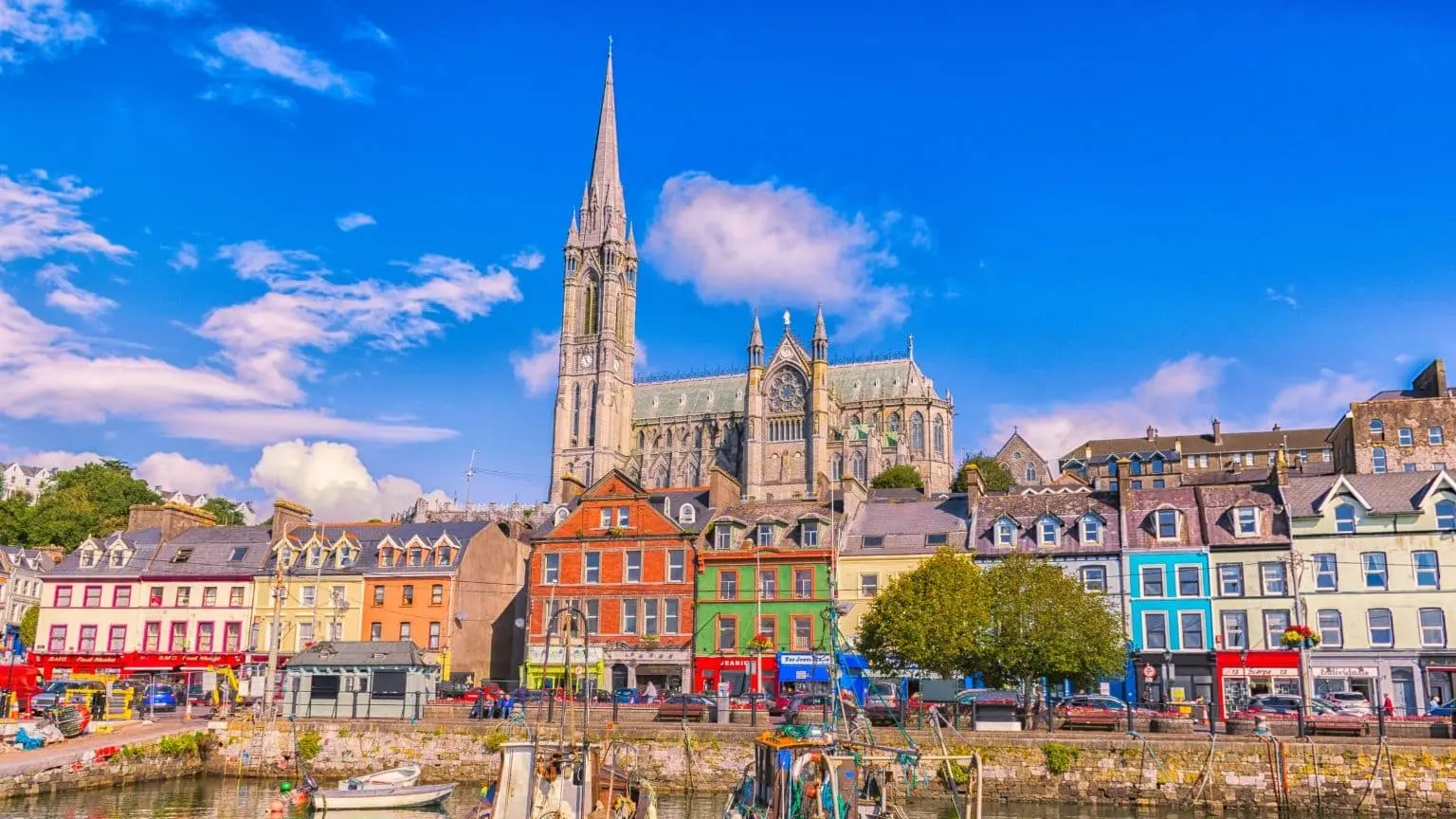 We're reader-supported and may be paid when you visit links to partner sites. We don't compare all products in the market, but we're working on it!
There are many reasons why you might need to send money from Australia to Ireland. Perhaps you're an Irish citizen who is temporarily working and living in Australia but you want to transfer some of your income back home. Maybe you're an Aussie travelling in Ireland and need some emergency cash transferred through, or maybe you're looking to purchase property.
Whatever the case may be, finder.com.au can help you find a cheaper and easier way to transfer money internationally. If you want to send money to Ireland from Australia, read on to find out how to do it.
Send money to Ireland with TorFX
TorFX guarantees to match any competitor's exchange rate. Conditions apply.
Send money overseas in 30+ currencies with competitive rates for transfer amounts over $2,000.
No transfer fees
Price match guarantee
Dedicated account manager assigned to you
Forex tools available
International Money Transfer services which allow you to send money to Ireland
Sort through the various features of different money transfer services and providers in the table below.
Disclaimer: Exchange rates change often. Confirm the total cost with the provider before transferring money.
Banks vs money transfer companies
As Ireland's currency is the Euro, you'll be able to transfer funds from Australia to Ireland through just about any bank (Note that if you want to send funds to Northern Ireland their official currency is the Pound Sterling). However, it's important to remember that some banks charge a high fee for international money transfers, while you may also want to take advantage of a better exchange rate elsewhere.
With this in mind, you may be better off using the services of a money transfer company. These providers specialise in international transfers and can help you send money to Ireland for less.
For a demonstration of the differing costs involved in sending money to Ireland via a bank or a money transfer company, take a look at the case study below.
Paul sends emergency funds to Ireland
Paul's brother is backpacking around the UK when his wallet is stolen in Dublin. Having lost all his credit cards and most of his cash, Paul's brother needs funds sent to him quickly. Though he has an account with a 'big four' bank in Australia, Paul also considers using the services of a well-known money transfer company. He compares the two options and comes up with the following results:
| | Bank | Online money transfer service |
| --- | --- | --- |
| Exchange rate | €0.65 | €0.69 |
| Transfer fee | $20 | $12 |
| Amount received for $1,000 AUD (in €) | €637 | €681.72 |
| Transfer time | One day | Ywo days |
| Transfer options | Internet, phone, in branch | Internet, phone |
| Difference of | | + €44.72 |
As you can see, the differences between companies and banks can be great, so ensure you compare before sending any funds overseas.
Today's exchange rate AUD to EUR
How to compare transfer companies when transferring money to Ireland
As you can see from Paul's example, taking the time to shop around for a better deal can make it much cheaper to send money to Ireland. When you're comparing your options, you'll need to take the following features into account.
Exchange rates. What is the best exchange rate you can find? A better rate will obviously ensure that more of your hard-earned money makes it to your recipient. However, some companies will offer a better exchange rate but then charge you higher fees, so remember to take both of these factors into consideration.
Fees. You could be charged a transfer fee each time you send money to Ireland, so compare the fees offered by banks and other money transfer providers. Some companies will even remove this fee altogether when you decide to send more than a certain minimum amount, for example $10,000.
Transfer methods. Can you visit a branch to send your funds, or do you need to do it online or over the phone? Remember to check whether the same transfer fee applies to each method.
Transfer options. Does your service allow you to make regular scheduled payments, forward contracts or set market orders, and if so will you need to use this service? Also, determine which option provides the best financial solution for you.
Minimum transfer amounts. Does your bank or money transfer company impose a minimum limit on transfers? If you're not looking to transfer a large amount of cash, these limits can restrict the choice of companies available to you.
Turnaround time. How long does it take for your money to get to Ireland and be available for access? For emergency transfers like Paul's above, find a company that offers the quick release of funds. Across the board, turnaround times can vary from instant cash pick-up to up to five days.
Pick-up methods. Is everything handled electronically, or can you pick up the cash in person from a bank or money transfer company branch?
Support. If you need assistance with the money transfer process, examine whether phone and live chat customer service is available from your chosen provider.
Back to top
How to send money to Ireland from Australia
As the Euro and the Pound Sterling are two of the world's most commonly traded currencies, you have multiple options to choose from when looking to send money to Ireland.
Online money transfer providers. There is a range of companies which specialise in money transfers overseas. This option is often quick and simple to use, though it's important to ensure that any provider you use has a professional and safe website.
PayPal. You can send money overseas with Paypal, with the only downside being that the recipient will need to have a PayPal account. You can sign up for free and your recipient can get access to the transferred funds at their local bank or via cheque.
Bank to bank. You can carry out Society for Worldwide Interbank Financial Telecommunication (SWIFT) transfers with your bank. However, dealing with multiple banks can often result in multiple fees, so this option may be more expensive.
Emergency funds. MoneyGram and Western Union allow for the emergency transfer of funds, which could be useful in the example of Paul's brother above. The recipient is able to pick up cash in person from a provider's physical location.
International money order. This is an older method of exchanging your Australian cash at a post office or bank for an international guaranteed cheque. You can then post this cheque to the recipient in Ireland.
Back to top
Emergency cash transfers in Ireland
In an ideal situation, you'll typically not have to worry if it's going to take a few days for your cash transfer to arrive in Ireland. However, there are some situations where you need to transfer funds urgently, such as the example of Paul's brother described above.
When making an emergency transfer, make sure you're aware of the exchange rate you will be getting, as well as any fees that may apply. These factors can greatly affect how much of your money ends up making it to your recipient.
In addition, it will be helpful to keep an eye out for money transfer companies that offer the fastest possible turnaround times, plus physical locations where your recipient can pick up their cash.
Finally, if you do find yourself in Ireland and in a situation where your wallet has been stolen, it may be possible to get some emergency funding from your credit card provider or travel insurance policy. However, you'll need to report any theft to the police and obtain written proof so that you have supporting documentation.
Back to top
Cash pickup locations in Ireland
If you want to send money to Ireland via either Western Union or MoneyGram, below you'll find the details of some of each company's most popular cash pick-up locations. For larger amounts, think about phoning ahead to make sure the branch in question will have enough cash available to hand over to you. The recipient may also need to provide a reference number, transfer details and some identification at the pick-up point.
Western Union
Dublin

Greencaps Limited
Car Park Atrium
Dublin Airport
Dublin, Dublin County
+353-1800395395
Open Monday to Friday 6am to 11pm, open 24 hours Saturday and Sunday
Polonez Railway Street

Unit B Gloucester Diamond
Railway Street, Dublin 1
Dublin, Dublin 1
+353-1800395395
Open 10am to 8pm 7 days a week
Cork

Lituanica Unit 2 Beasley Street

Cork City

+353-1800395395

Open Monday to Saturday 11am to 8pm, Sunday 11am to 7pm
Blarney Street Post Office

342 Blarney Street
Cork
+353-21-4304687
Open Monday to Friday 9am to 5:30pm, Saturday 9am to 1pm
MoneyGram
Dublin

4G Media Connection121 Parnell Street
Ilac Centre
Dublin, Dublin 1
Open seven days, 10am to 8pm
International Currency Exchange

T1 Arrivals Dublin Airport
Open seven days, 5am to 11:30pm
Cork

Mobile Phone Centre
28 Shandon Street,
Cork
Open seven days, 8am to 10pm
Deltec Computer Services

2 Adelaide Street,
Cork
Open seven days, 9am to 9pm
Learn more about using Euro in Ireland
Tips for picking up cash in Ireland
The Department of Foreign Affairs and Trade lists Ireland as a safe country; however, there are certain steps you should take to stay safe when picking up cash. Take a friend with you to ward off any opportunist criminals looking for lone targets, and ensure you put your cash in a safe inconspicuous place until you get it to a safe or your bank account.
You can find more tips on areas of Ireland where crime is more of a problem by conducting online research, such as by reading the Department of Foreign Affairs and Trade website.
Back to top
How to send money to Ireland
You can use one of the many options listed above to send money to Ireland. Although the exact application and transfer process will differ depending on the option you choose, you'll generally have to provide the following:
Your contact details
Address
Driver's licence number
Date of birth
You'll also receive a receipt once you have lodged a transfer so you can track its progress.
It can be quick, easy and affordable to send money to Ireland, but it's important to shop around for the best possible deal before you send any money overseas.
Back to top
More guides on Finder