Find the cheapest* way to send money between Australia and India in this comprehensive guide.
Using a dedicated money transfer service to send money to India from Australia and vice versa can save you money, when compared to sending funds through your bank. Learn how to use an international money transfer services and compare your options in this guide.
Need to send money between Australia and India with a dedicated online transfer company? All it takes is three simple steps:
Start your transfer. Enter details such as the amount you want to send, the account the funds will be paid into and how you will pay for the transaction.
Lock in an exchange rate. Review the exchange rate and fee that will apply to your transaction before finalising the transfer.
Send your funds. The money will be deposited into your recipient's account in Australia or India.
International Money Transfer Offer
TorFX International Money Transfers
0% commission and no fees
Segregated accounts
Fast, free money transfers
Free market updates
International Money Transfer Offer
TorFX guarantee to match any competitor's exchange rate for a transaction. Conditions apply.
Send money overseas in 45 currencies. Once registered, you'll be assigned an Account Manager who can provide support and guidance.
Minimum transfer amount: $200
Online transfer fee: $0
Compare easy money transfer options between Australia and India below
Rates last updated August 21st, 2018
*The offers compared on this page are chosen from a range of products finder.com.au has access to and are not representative of all the products available in the market. Products are displayed in no particular order or ranking. The use of terms "best" and "top" are not product ratings and are subject to our disclaimer. You should consider seeking independent financial advice and consider your personal financial circumstances when comparing products. The star ratings indicated on this page are from real finder.com.au users based on their feedback about the quality of this page. It is not representative of any product's star ratings and should not be taken as a recommendation of any form of credit. You should consider seeking independent financial advice and consider your personal financial circumstances when comparing products.
Can't find what you're looking for? Have a TorFX currency expert contact you for free
Save money on your personal or business international money transfer today. Fill in the form and you'll be contacted by a foreign exchange expert to have an obligation-free discussion about your options. Our foreign exchange experts offer a best rate guarantee, are ASIC authorised and never charge transfer fees.
They can help you with all your needs including:
Buying property abroad
Emigrating
Regular overseas payments
Risk management
Forecasting
Click to take a closer look at the providers who support the INR
Want a better exchange rate?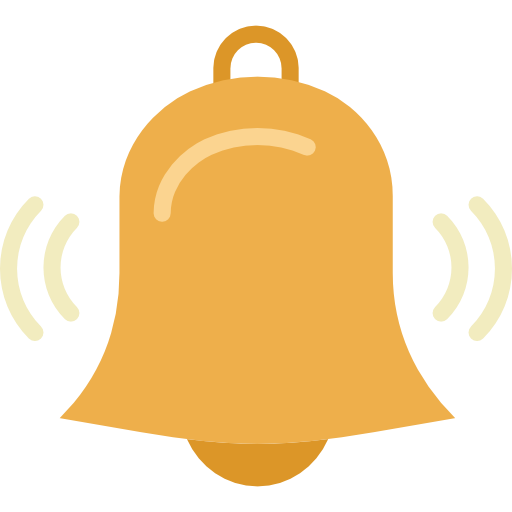 Keep ahead of the curve with daily currency exchange rate alerts.
Banks vs money transfer companies
Many people assume that the best way to send money between Australia and India is simply to use their regular bank account. After all, banks can help you send money all over the world and this is a quick and convenient option.
However, banks actually offer quite poor exchange rates on international money transfers, as they impose a significant margin on top of the price at which they purchase foreign currency. Banks also charge hefty transfer fees, which means sending money between Australia and India can end up being much more expensive than it needs to be.
In response to the lack of value for money on offer from the banks, there are now many specialist online transfer companies offering fast and affordable international transfers. Since they have lower margins than the banks and focus solely on foreign exchange, these providers generally offer better exchange rates and lower transaction fees. This can result in substantial savings when you send money from India to Australia or vice versa, as shown in the fictional case study below.
Aryan sends money to India
Let's pretend Aryan owns a small clothing store in Chennai, India. Over the last few years, he has seen a growing interest for Indian-made clothes overseas, especially in Australia. He is now considering expanding his small business to Sydney and having his wife export the products to him from Chennai.
While looking into the visa and business licensing requirements for this venture, he decides to also look at ways that he can send his profits back home to his wife in India. He compares the cost of sending funds from Australia to India using his bank with the cost of using a specialist money transfer service.
As you can see in the table below, on a transfer of AUD$1,000, Aryan can send an extra INR1,560 simply by using the money transfer company. He can also save more than AUD$15 in transfer fees, making the specialist transfer company a much more cost-effective option for his business.
| | Bank | Money transfer service |
| --- | --- | --- |
| Transfer amount | AUD$1,000 | AUD$1,000 |
| Exchange rate | AUD$1 = INR47.09 | AUD$1 = INR48.65 |
| Transfer fee | AUD$22 per transaction | AUD$6.95 per transaction |
| Amount received (in Indian Rupee) | INR47,090 | INR48,650 |
| Transfer time | Three to five business days | One to four business days |
| Difference of | | +INR1,560 |
Rates correct as of 5 December 2017.
How do I send money between India and Australia?
Need to send money from Australia to India, or from India to Australia? The good news is that there are several options to choose from:
Banks
Regular bank account. You can send an international money transfer from your everyday transaction account. However, remember that other transfer options provide better exchange rates and lower transaction fees.
Citibank Plus transaction account. An international banking network, you can send money from your Australian Citibank account to a Citibank account in India for free. There is no minimum amount and you can make the transaction online, over the phone, at an agent or from bank-to-bank for no fee.
Non-banks
Money transfer services. You can send money to India using a range of dedicated money transfer services. Many of these providers offer competitive rates, quick transfer times and flexible transfer options such as limit orders and forward contracts. You can compare these services above to determine which company provides the best value for money.
PayPal. If you and your recipient both have PayPal accounts, you can transfer money back and forth between Australia and India. You'll need to link a bank account or credit card to your PayPal account to pay for your transfer, while the fee that applies is calculated as a percentage of your transaction amount. The fee also varies depending on where you send money and whether or not you use a credit card to fund your transaction, so review all charges before deciding whether to choose this option to send funds between Australia and India.
Send a cheque in an international currency such as euros or US dollars. This is one of the slowest ways to send money overseas. You'll need to make sure that the cheque is in a recognised international currency, and you'll also be required to provide proof to your bank of why you're sending money to India (such as a legal document demanding you send money to India).
How to compare your options when transferring money between Australia and India
When comparing money transfer companies, remember to consider the following features:
Exchange rates. The exchange rate you get can make a huge difference to the overall cost of your transaction, so compare rates for AUD/INR and INR/AUD transfers across a range of providers. If using a provider's online calculator to determine costs, make sure the rate quoted is the rate you will actually receive for your transaction and not the interbank rate.
Transaction fees. You'll need to consider the exchange rate a provider offers alongside the fees it charges. Some companies charge a flat fee, others will charge a fee calculated as a percentage of your transaction amount. Also keep an eye out for providers that will waive all fees when you transfer a large amount of money.
Transfer options. Depending on your circumstances, you may want to see whether the provider offers flexible transfer options to help you get the exchange rate you want, such as forward contracts and limit orders. If you need to send regular payments, some companies will allow you to set up a recurring payment plan.
Transfer times. Check with each provider to find out how long it will take to transfer funds between Australia and India. If time is of the essence, you may wish to choose a company
Transfer limits. Some services have a minimum and maximum dollar amount that you can send with each transaction. Make sure your transaction fits within the limits of any service you plan to use.
Supported currencies. Make sure the company you choose supports transfers in both AUD and INR, as well as in any other currency you're planning on sending.
Reliable customer service. Check the options you have for contacting the provider if you need help with a transaction. As well as phone, email and live chat customer support, does it offer an online help centre with a range of frequently asked questions? During what hours can you get in touch with a customer service rep?
Emergency cash transfers between Australia and India
If an Australian tourist in India needs urgent cash, or an Indian tourist down under needs money fast, there are several emergency transfer options available:
Cash transfer companies
MoneyGram and Western Union offer international transfers between Australia and India within minutes. Your recipient can then pick up the cash you send from their nearest MoneyGram or Western Union location – all they'll need is photo ID and a transaction reference number.
Travel insurance
If your trip is covered by travel insurance, many comprehensive policies can provide an emergency cash allowance if you lose your wallet or it is stolen while you're overseas. Check the fine print of your travel insurance PDS for more information.
Credit card provider
If you lose your credit card or it's stolen while you're overseas, you may be able to contact your card provider to be sent a replacement card and also access emergency cash.
Cash pickup locations in India
Below you can find the details of a number of cash pickup agents in India where you can collect funds sent from Australia. You'll need to take photo ID and a transaction reference number when you go to collect the cash.
Western Union
Chennai Bank of Baroda No 15 Swami Koil Street Mangadu

Mangadu Chennai, Tamil Nadu 602 101
+91-431-2618357
Open Monday through Saturday 9am to 7pm; Sunday closed.
Canara Bank Niot Campus Narayanapuram Pallikarani Kancheepuram

Chennai, Tamil Nadu 601301
+91-442-2462168

Open seven days a week from 9am to 7pm.
Delhi - Arora Business Centre 58 Shop in House No. 158G F Village Moti Bagh li

New Delhi, Delhi 110021
+91-11-24122772
Open seven days a week from 7am to 9pm.
MoneyGram
Chennai Indian Bank #52 Madras-Bombay Trunk Road

Burakayalakota, 517351
08582251235
Open Monday through Friday 10am to 3:30pm and Saturday 10am to 12:30pm; Sunday closed.
IDBI Bank #441-Atreyapuram A14-20 Sandeep Building

Atreyapuram, 533235

08855272181

Open seven days a week from 10am to 4pm.
Delhi State Bank of Hyderabad

Plot No. 74 Chachi Building Satnam Road New Delhi, 110051
23321699
Monday through Friday 10:30am to 4pm and Saturday 10:3 am to 1pm. Sunday closed.
PNB #184600 New Delhi Connaught Plot No. N#46 Connaught Place

New Delhi, 110001
01123356040
Open Monday through Friday 10am to 6pm and Saturday 10am to 1:45pm.
Tips for picking up cash in India
If you're an Australian planning to visit India, the Department of Foreign Affairs and Trade (DFAT) recommends that Australians exercise a high degree of caution when travelling to India.
If you need to go to an agent to pick up cash, make sure you don't travel alone and that you ride with a reputable cab company. Don't display the cash in public and deposit it somewhere safe as soon as possible.
How to pick up a cash transfer
If you're collecting a cash transfer in India or Australia, remember these few simple tips:
Identification. You'll need to provide a form of photo ID, for example a driver's licence or passport, when picking up the money.
Reference number. Ask the person transferring funds to you to send you the transaction ID or reference number, as you'll need to quote this number when you go to collect the funds.
Phone ahead. When collecting money overseas and in unfamiliar surrounds, it may be worth phoning ahead to confirm an agent's address and opening hours.
Large transfers. If you're collecting a large sum of cash, you may need to call ahead to check whether the agent has sufficient funds to complete the transaction.
Your complete guide to international money transfers.
Definition: Best* money transfer service
There is no single best money transfer service, and the best service for you may not be the best for someone else. This is because there are many factors besides the exchange rate to consider when sending an international money transfer, including the transfer fees, the payment method, the speed of delivery and the level of customer service.
One person may need to transfer money within 24 hours, while others may have no time frame, which may affect the exchange rate. You should consider a range of products when deciding which provider is most suited to your personal money transfer needs.
Definition: Cheapest*
There is no one way to send money overseas that is guaranteed to be the cheapest. You may be able to find the cheapest transfer fee, but the exchange rate may not be as competitive, or vice versa.
You may need to send money within 24 hours, while other people may have no time limit. You should always consider a range of products when deciding which provider is most suited to your personal money transfer needs.
Australia and India
Australia and India may have played out some fierce battles on the cricket pitch but the two countries still maintain strong cultural and economic ties. As of the 2016 census, 468,800 people who reside in Australia – or 1.9% of the Australian population – were born in India. With such a large population of Indian-born people now calling Australia home, there are plenty of reasons why you might be looking for an affordable way to send money between Australia and India.
From an economic standpoint, the two-way goods and services trade between Australia and India in 2015-16 totalled $19.4 billion. At the end of 2015, Australian investment in India totalled $10.6 billion while Indian investment in Australia exceeded $11 billion.
And with more than 260,000 Indians visiting Australia in 2016 and over 290,000 Aussie tourists going in the opposite direction, the need to find an affordable way to transfer funds between the two countries becomes even more apparent.