Send money to Colombia
Compare fees and exchange rates to get the best deal on your next money transfer to Colombia.
We're committed to our readers and editorial independence. We don't compare all products in the market and may receive compensation when we refer you to our partners, but this does not influence our opinions or reviews. Learn more about Finder.
Sitting at the northern tip of South America, Colombia is a culturally diverse nation famous for its lush rainforest, beautiful mountains and for growing some of the world's best coffee. It's also a popular inclusion on the itinerary of any Australian visitor to South America - and if you ever need to send money from Australia to Colombia, perhaps to a friend or relative visiting the country, there are plenty of transfer options to choose from.
But before you hand over any money to your bank or anyone else, make sure to compare your transfer options and find the most convenient and cost-effective transfer solution.
Send money to Colombia with WorldRemit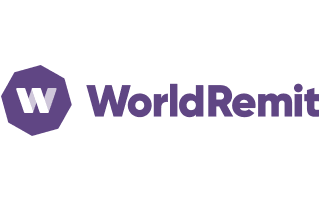 WorldRemit Offer
Send money online within minutes
Large range of destinations
Able to send to cash pickup locations
Send money to Colombia with WorldRemit
Send money to 110+ countries for bank deposit, instant e-wallet, mobile top-up or cash pickup at 30,000+ agent locations worldwide.
Minimum transfer amount: $1
Maximum transfer amount: $50,000
Online transfer fee: $3.99
Cash pick up available.
Compare money transfer services
Disclaimer: Exchange rates change often. Confirm the total cost with the provider before transferring money.
Banks versus money transfer companies
If you want to send money from Australia to Colombia, you could use your bank. But while banks offer a convenient transfer solution, they don't offer it cheaply. Banks are notorious for offering mediocre exchange rates and charging high fees on international transfers, so even a transfer of a small amount can end up costing a whole lot more than you might expect.
If you're looking for a more affordable option, consider the services provided by a wide range of specialist online money transfer providers. These companies, such as WorldFirst and Currency Fair, offer quick and affordable transactions to myriad destinations around the world. Their exchange rates and fees are much more reasonable than those charged by the banks, which means that more money stays in your bank account (or your recipient's).
Carlos Sends Money to Colombia
While Carlos is living and working in Australia for a couple of years, he intermittently sends money home to his parents in Colombia. Up until now he has used her bank to send the international transfer for him, but he decides to compare two online money transfer providers to see if they can offer a better deal.
The results of his comparison are shown below. As you can see, Carlos can save AUD $10 in transfer fees and send an extra 11,736.56 COP using the second money transfer company.
| | Money transfer provider 1 | Money transfer provider 2 |
| --- | --- | --- |
| Exchange rate | 1 AUD = 2,225.85 COP | 1 AUD = 2,237.5866 COP |
| Transfer fee | $10 | $0 |
| Transfer method | Online bank account transfer | Online bank account transfer days |
| Processing time | 1-3 days | 1-3 days |
| Amount received (in COP) | 2,225,850 COP | 2,237,586.56 COP |
Today's exchange rate AUD to COP
How do I compare transfer companies when transferring and receiving money via Colombia?
Exchange rates. Compare the exchange rates offered by a number of transfer companies to calculate just how affordable your transaction will be.
Transaction fees. It's worth pointing out that a company with fantastic exchange rates may also charge high fees, so read up on all the fees and charges that will apply to your transfers. Some companies will also waive their fees for large transactions.
Method of placing a transfer. Check to see what options are available for placing transfers: online, over the phone, in person at a branch and/or using a smartphone app.
Transfer options. Some companies specialise in providing one-off transfers only, but others can offer flexible features such as forward contracts and recurring payment plans to help you save money and time.
Minimum and maximum transfer amounts. If you will need to transfer small or large amounts, check to see whether the company imposes and minimum or maximum transaction limits. Keep in mind that there may also be a limit on the amount of money you can transfer during a certain period, for example one month.
Turnaround time. Compare transaction processing times between providers to see which one can get your funds to the destination the quickest, not to mention how much you'll have to pay for an urgent transfer.
Pickup options. Does the provider offer cash pickup transfers or bank account deposits? Are there any other ways your beneficiary can access the money you send?
Customer service. If you ever have a question about a transfer or about the services a company offers, can you easily access the assistance you need from the customer support team?
Back to top
How do I send money to Colombia from Australia?
Specialist transfer companies. Money transfer providers like WorldFirst Foreign Exchange can offer convenient and affordable international transfers.
Cash pickup transfers. Western Union and MoneyGram offer easy cash transfers to Colombia.
Bank transfers. You can send money to Colombia through your bank but this will usually be an expensive transfer option.
International cheques. A secure yet slow and costly transfer method is to send an international guaranteed cheque.
How do I receive money from Colombia in Australia?
Specialist transfer companies. Do your research online to see which companies offer transfers from Colombia to Australia.
Cash pickup transfers. This option allows you to pick up a cash transfer from a money transfer branch close to you.
Bank transfers. Another viable transfer option is to send funds directly from a Colombian bank account to an Australian bank account.
International cheques. International guaranteed cheques are an old-fashioned transfer method that can also be expensive.
Back to top
Emergency cash transfers in Colombia
You've just received a panicked reverse charges phone call from your brother in Colombia. While holidaying in Bogota, he's had his wallet stolen and only has $10 to his name - he needs you to send him funds fast.
The good news is that there are plenty of companies who can help you send an emergency cash transfer; the bad news is that urgent transfers cost more than normal ones. Lower exchange rates and higher fees than normal often apply, so check the full cost of your transaction before deciding whether or not you're getting a good deal.
Cash pickup locations in Colombia/ Western Union / MoneyGram branches in Colombia
Western Union and MoneyGram offer fast cash transfers that can be picked up from branch locations across Colombia. Your recipient will need to take photo ID and a transaction reference number with them when they go to pick up the funds, while phoning ahead to confirm an agent's opening hours is also recommended. Some popular cash pickup locations in Colombia are listed below.
Western Union
Bogota Efecty

Calle 42 A Sur 19 07 Bogota, Cundinamarca
+57-7676439
Open 8am to 5pm Monday to Friday, 8am to 2pm Saturday

Acciones Y Valores Sa

Carrera 59a N 79 30 Local 117
Exito Calle 80 Bogota
+57-1-018000111700
Open 8am to 8pm Monday to Saturday, 10am to 4pm Sunday

Medellin

Acciones Y Valores Sa
Diagonal 50a N 38 20 Local 101
Oficina Niquia Pf Medellin, Antioquia
+57-1-018000111700
Open 8am to 6pm Monday to Saturday

Efecty

40021
Carrera 47 7 76 Medellin, Antioquia
+57-6-3522286
Open 8am to 6pm Monday to Friday, 9am to 12pm Saturday
MoneyGram
Bogota

Titan Intercontinental Sa
Transversal 71D No 26 94 Sur Ccial Plaza de las Americas Lca
Bogota
28980898
Open 9am to 5pm Monday to Friday, 9am to 1pm Saturday

Bancolombia

Calle 98 N52B10
Bogota
44041137
Open 8am to 7pm Monday to Friday, 8am to 1pm Saturday

Medellin

Davivienda
Kr 80 No. 48-105
Medellin,
5744219075
Open 8am to 4pm Monday to Thursday, 8am to 4:30pm Friday

Davivienda

Kr 55 No. 42-180
Medellin
2626206
Open 8am to 4:30pm Monday to Friday
Learn more about using Colombian peso in Colombia
Tips for picking up cash in Colombia
The Department of Foreign Affairs and Trade recommends that Australian visitors to Colombia exercise a high degree of caution, so it's important that you take care when picking up cash. If you can, get a friend to accompany you and act as an extra deterrent to would-be thieves, while it's also a good idea to only visit a cash pickup agent in an area you know to be safe. Don't display the cash you collect in public and deposit it in your bank account as soon as possible.
Back to top
What are the steps to send money to Colombia?
The basic tasks you'll need to complete when sending money to Colombia are as follows:
Sign up for an account. Once you've chosen a transfer company, you can usually register for a free online account. You'll usually have to supply your name, contact details and proof of ID.
Enter your transaction information. How much money are you sending? In what currency? Who are you sending the money to and where do they live? You'll need to answer all these questions when finalising the details of your transfer.
Complete your transfer. Review your payment details and the full cost of your transaction, then submit your transfer. You will most likely receive a reference number you can use to monitor the progress of your funds.
More guides on Finder