How to send money to Australia
Find a quick, affordable service to make a money transfer to Australia.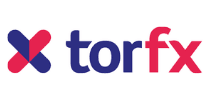 Bank-beating exchange rates
Your own personal account manager
No fees and able to transfer in 30+ currencies
Go to site
We're committed to our readers and editorial independence. We don't compare all products in the market and may receive compensation when we refer you to our partners, but this does not influence our opinions or reviews. Learn more about Finder .
If you need to send money to Australia, all you have to do is follow several simple steps:
Compare and choose your service. Use the table below to find the transfer service that best suits your needs.
Sign up for an account. You'll also need to verify your identity with either a passport or driver's licence.
Set up the transfer. Add in your recipient's details and how much you want to send, and lock in the exchange rate.
Confirm and pay. Your money will be delivered to your recipient in Australia.
How we chose these services
Top picks are our selection of some of the best money transfer products and services on Finder, but we haven't compared every brand in the market. We've included them on some pages to help you make decisions faster, but keep in mind that our top pick may not always be the best fit for you. Read our
full methodology here
to find out more.
Compare some of the best international money transfer services
Disclaimer: Exchange rates change often. Confirm the total cost with the provider before transferring money.
What are the ways I can transfer money to Australia?
A few options include:
Electronic funds transfer with your bank
An online money transfer service
Using a cash transfer provider
An international money order
Let's look at these options in more detail.
Electronic funds transfer with your bank
Most banks will send money to an Australian bank account and exchange your currency into Australian dollars. This method is also known as an international money transfer, a telegraphic transfer (TT), a wire transfer or a SWIFT transfer.
However using a bank will come at a cost. Most banks will charge a flat fee and poor exchange rates, which can have a huge effect on how much the transaction ends up costing you. Additionally your bank and the bank at the other end of the transaction could charge "sending" and "receiving" fees.
Online money transfer service
Alternatively you can use an online money transfer or foreign exchange company such as OFX, WorldFirst and InstaRem. Simply tell the company you choose how much money you want to send to Australia and they'll quote an exchange rate, convert the funds, and send them to your nominated bank account.
You can send the funds in a number of different ways including bank transfer, using a debit or credit card, or POLI transfer (real-time online debit payment). You'll need to set up a separate account with a transfer service, but these services are often much cheaper to use when you are receiving between $1,000 and $1,000,000 and will almost always offer a better exchange rate than the banks.
Cash transfer provider
Money transfer companies such as Western Union, Xpress Money and MoneyGram can send your money abroad using cash or EFTPOS. These companies will have a storefront or a third-party convenience store counter and your recipient will be able to collect the funds from the money transfer office in their country. While this cash transfer option is usually extremely quick, it can be expensive. The fees involved in transferring money overseas can vary depending on a range of factors, including how much money you're sending and from where you're sending it.
International money order.
Safer than sending a personal cheque overseas, an international money order (IMO) is when you give your money to a bank or post office and get an international guaranteed cheque. Think of it as the international equivalent of a bank cheque. Once you've posted the cheque to the recipient, they can cash it at their local bank and deposit the money into their own account. While this transfer method is secure, posting a cheque will take longer than an electronic transaction and can cost more. You'll have to pay to purchase the IMO and there may be transaction costs when the money is deposited into the overseas account.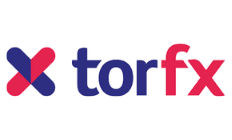 Send money overseas with TorFX
TorFX guarantees to match any competitor's exchange rate. Conditions apply.
Send money overseas in 30+ currencies with competitive rates for transfer amounts over $2,000.
How long does it take to transfer money to Australia?
Services like Paypal or Western Union (cash pick-up) are considered to be the fastest options as the transfers can be completed in minutes. If you are sending money from one bank account to another bank account it will usually take 1-2 days, depending on the currency you're converting from. If you're using an international money transfer company, generally it will take between 1 or 2 business days to send the money to the service, and for the service to convert the money and send the funds to the recipient in Australia.
How much money can I transfer to Australia?
Banks and Paypal don't have a minimum transfer amount but some online money transfer companies do. If you're sending less than $500 to Australia via an international money transfer service make sure you check the company's website for the minimum transfer amount. Banks and online money transfer companies will often have daily and yearly maximum transfer limits, but the amounts vary between providers.
Keep in mind that the Australian Transaction Reports and Analysis Centre (AUSTRAC) requires financial institutions and money transfer services to report any transactions into or out of Australia that are above $10,000. Therefore if you're sending more than $10,000 to Australia, you may be required to provide some additional information to the money transfer provider before it can complete your transaction.
How much does it cost to transfer money to Australia?
How much a transfer costs will largely depends on three things — the amount you're sending, how you pay, and the exchange rate offered on your currency. Here are some fees to consider:
Exchange rate. Some companies will offer you the baseline mid-market rate, the midpoint between worldwide supply and demand for that currency (or the rate you see on Google or XE), while others will set their own exchange rates by charging a commission on top of the mid-market rate. To get the best deal you should make a short list of providers and check their exchange rates over a number of days or weeks before choosing one to go with. Or, look for a service that charges the mid-market rate, like TransferWise.
Transfer fees. International money transfer services will charge a standard transfer fee to transfer your money from one country to another. This will either be a flat fee, or as a percentage of how much money you're sending. The banks are known to charge hefty international transfer fees compared to online providers.
Additional fees. Banks and money transfer companies may charge a receiving fee to receive funds from overseas into a nominated Australian bank account, a cancellation fee if you need to cancel the transfer for any reason, and an amendment fee if you need to change the payment details for a transfer. Additional fees may also be charged depending on the how you transfer your money to the service, with debit and credit cards attracting higher fees than bank transfers. Make sure you check each provider's website for their fee terms and conditions.
How to save on international transfer fees and charges
Look for free offers for the first transfer. You'd be surprised at the lengths that new money transfer companies are willing to go to for your business. Many transfer companies offer you your first money transfer for free when signing up, so keep your eyes peeled.
Lock in a forward exchange contract. If you don't have enough funds available but want to secure a certain rate now, you can enter into a forward contract. This ensures that you get the lowest rate and the ability to purchase or sell your currency now, at the prevailing rate.
Avoid your bank. Banks are notorious for charging hefty transfer fees and large commissions on the exchange rate. By shopping around for an online money transfer provider instead, you could save on the transfer fee and get a more competitive exchange rate.
How to compare international money transfer companies
Take note of the following features when comparing online money transfer providers:
The transfer fee. This is the price of the international money transfer, and it varies between providers.
Exchange rate. The rate of exchange between Australian dollars and the foreign currency. A more competitive exchange rate will allow you to send more money to your recipient.
Minimum/maximum transfer limits. How much money are you able to transfer with the service?
Transfer speed. The time it takes for the money to reach the recipient. Transfer time ranges from minutes to half a week.
Payment methods. Can you pay using your credit card, debit card or BPAY? BPAY payments take a number of business days to clear.
Collection options. Do you have the choice of collecting the money as cash or having it deposited into a local bank account?
Do I have to pay tax on the money I transfer to Australia?
Whether or not the money you transfer to Australia from overseas will be subject to Australian taxation will depend on two key factors:
The source of your money and the taxation laws which apply
Your residency status
The source of the money and the taxation laws that apply
Generally speaking, you can transfer money anywhere in the world as long as you've met the relevant taxation laws which apply in the place the money was earned/received. Before you transfer the money make sure that you review the laws which apply in your jurisdiction to ensure that all applicable tax has been paid (eg, income tax, inheritance tax). Once all taxes have been paid in the place you received the money, international treaties will protect you or anyone you're sending the money to from paying tax on the money twice (double taxation).
Your residency status
Your tax residency status will play a big factor in determining whether your transfer runs the risk of attracting Australian taxation. According to the Australian Taxation Office (ATO), if you are moving to Australia for the first time any savings that you transfer will not subject to Australian taxation. There is no limit on the amount of currency that you can bring with you. However, when you become an Australian resident or citizen, any money that you transfer to Australia from overseas which can be classified as income earned overseas (including income from rental properties) will be subject to taxation and you must to declare it on your Australian tax return.
Pros and cons of sending money to Australia with an international money transfer service
Pros
Simplicity. Most money transfer systems offer simplicity when it comes to sending and receiving money.
Variety. There are various methods one can use to receive money. This is a bonus because you are not forced to work with one service provider.
Security. If you use a trusted money transfer provider, you can rest assured that your transaction is safe and secure.
Lower fees. Most international transfer providers have applicable fees that are lower than most banks.
Transparency. Most international transfer providers will clearly state their fees and exchange rates, and will keep you informed about how your transition is tracking.
Cons
Separate account. To use an international money transfer service you'll often need to open up a seperate account in addition to having your bank account
Online confidence. You must be comfortable and confident with using online money transfer services.
Not all currencies supported. A number of currencies around the world are not yet supported by these services so you may need to use an alternative provider if you're sending a less popular currency.
Time. Because these services require you to transfer money to them, the time it takes to transfer an amount overseas will sometimes be longer than if you use other methods.
MUST READ: Transferring money to Australia with TransferWise
Alex is an American citizen moving to Australia for work for a period of 12 months. He wants to transfer some of his savings to an Australian bank account to get him started and thinks he will need $5,000 to cover his upfront expenses including the first month's rent, bond and general needs. He opens a transactions account with one of the Big Four banks and after shopping around for the best deal for his circumstances, decides to use TransferWise to send the funds.
TransferWise charges a combination of a fixed fee and a percentage of the total value of the transfer, varying according to the country where the funds are being sent. From the US, the fixed fee is US$1.25 (0.6% of the amount that's converted) and the percentage fee is US$30 (0.6% of the total amount). Alex is going to use a bank transfer to send the funds so he's not charged an additional fee. Therefore in fees Alex would be charged a total of US$31.25.
TransferWise uses the mid-market exchange rate when transferring money between countries which as of today (28 February 2018) is 1.28. Therefore after fees and the exchange rate applied, Alex's Australian bank account will receive AU$6,365.71.
The transaction will take between 1 and 6 days to complete depending on how long it takes Alex's American bank to send the money to TransferWise. As Alex is sending his savings (money he has already paid tax on) to his Australian bank account, he will not be required to pay tax again in Australia.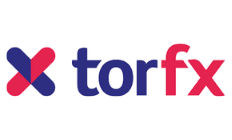 Send money overseas with TorFX
TorFX guarantees to match any competitor's exchange rate. Conditions apply.
Send money overseas in 30+ currencies with competitive rates for transfer amounts over $2,000.
More guides on Finder