Opening a bank account in New Zealand from Australia
Moving across the ditch? Opening a New Zealand bank account will help you get your finances in order.
We're reader-supported and may be paid when you visit links to partner sites. We don't compare all products in the market, but we're working on it!
If you're moving to New Zealand, whether for work, study or just a change of scenery, there's plenty to organise. One of the most important jobs on your to-do list will be opening a NZ bank account.
We'll show you what you'll need to open an account, how to do it with the four major banks (ANZ Bank, ASB Bank, Bank of New Zealand and Westpac) and examine some of the alternative options available.
What are my options for opening an account?
You'll need a New Zealand address to open an account, and you'll need to provide proof of address during the application process.
These accounts are designed for people who don't yet have a NZ address. There are several NZ banks that offer international accounts.
Also known as a foreign currency account, this can be used to hold multiple currencies at the same time, including AUD and NZD.
Open a multi-currency account with Wise
Wise is an international account for 50+ currencies with fast money transfers, a muti-currency debit card and bank details for 30 different countries to make payments easy.
Government regulated
Supports 50+ currencies
Uses the mid-market rate
1. Setting up a bank account if you have a NZ address
If you have a NZ address, setting up a NZ bank account is much the same as opening an account in Australia. You can apply online or visit a branch, and you'll need to provide the following information and documents:
Your full name, address and contact details
Proof of ID, such as your driver's licence or passport
Proof of address, such as a utility bill or correspondence from a government department
An IRD (Inland Revenue Department) number
However, if you don't yet have a NZ address, there are other options available.
---
2. Setting up an international bank account
Thanks to the close relationship between Australia and New Zealand, not to mention the fact that several major banks operate branches in both countries, it's easy to open a NZ bank account from overseas.
You can apply online and deposit funds into your account, but you typically won't be able to make any withdrawals until you arrive in NZ and confirm your address and ID at a bank branch.
Let's take a closer look at how to apply for an account with the four biggest banks in NZ.

ANZ Bank
You can apply for a transaction, savings or student account with ANZ up to 90 days before you arrive in New Zealand. You can also access special offers as part of the Migrant Banking Package, such as waived account and credit card fees. Here's what you'll need to do to apply:
Fill out an online application form with your name, contact information and tax details.
Provide a copy of your passport.
Deposit funds into your account and pre-book a branch appointment for when you arrive in NZ.
Visit an ANZ branch to verify your identity.

ASB Bank
ASB Bank is owned by the Commonwealth Bank and has a team dedicated to helping foreigners moving to New Zealand with their financial needs.
To get started, you'll need to fill out an online enquiry form with your name, contact details, country of residence and date of arrival in NZ. An ASB Relocation Specialist will then contact you to lead you through the account opening process and help you deposit funds.
Once you arrive in NZ, you can then visit an ASB branch to verify your identity and address.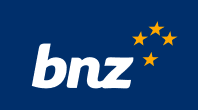 Bank of New Zealand
The Bank of New Zealand is owned by NAB and lets you open a NZ account online while you're still overseas. You can apply by doing the following:
Filling out an online application form with your name, date of arrival, employment details, personal information, contact details and your banking needs.
Depositing funds into your account via telegraphic transfer.
Visiting a Bank of New Zealand branch when you arrive in NZ to verify your identity and address.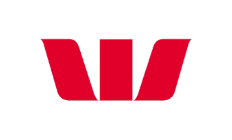 Westpac
Westpac also makes it easy to apply for a NZ bank account before you arrive in the country.
To start the process, fill out an online application form with your arrival date, destination, personal details, tax residency information and contact details. You'll also need to provide your NZ employment details (if known) and details of your banking needs.
A Westpac representative will get in touch via email to help you finalise your account, and you'll then need to visit a branch once you arrive in New Zealand to confirm your identity and address.
---
3. Multi-currency accounts
Also known as a foreign currency account, a multi-currency account allows you to hold funds in more than one currency, including NZD and AUD. This type of account lets you send and receive money in a foreign currency, such as NZD, and you can apply for an account online.
Multi-currency accounts are available from a range of major Australian and international banks, including options like the Citi Global Currency Account and the HSBC Everyday Global Account. The Wise Borderless Account is another available option, and it allows you to hold dozens of currencies including NZD.
How to transfer your money to your new NZ bank account
When you want to move funds to your NZ bank account, it's easy to send a transfer straight from your Australian bank account. However, you won't get the best exchange rate from your bank, so it's worth shopping around for a better conversion rate from a specialist money transfer service when you need to send money to New Zealand.
Disclaimer: Exchange rates change often. Confirm the total cost with the provider before transferring money.
More guides on Finder