Greater Bank Secured Personal Loan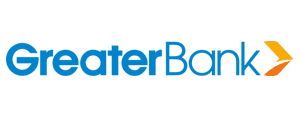 Interest Rate (p.a.)

6.78%

Min Loan Amount

$5,000
Summary
Borrowing amounts range from $5,000 up to $100,000. Interest charges, application and guarantee fees apply.
This secured personal loan can be used for a variety of purposes, from financing home renovations to covering wedding expenses and even paying off outstanding debts. You can borrow from $5,000 up to $100,000, with terms from 1 to 7 years. Depending on your application and financial situation, Greater Bank can approve your loan within 24 hours. There is no penalty for paying off the loan early and there are no monthly fees. The interest rate is fixed at 6.78% p.a., with a comparison rate of 7.17% p.a. An establishment fee of $275 applies, as well as a fee of $200 for every guarantee provided.
| | |
| --- | --- |
| Product Name | Greater Bank Secured Personal Loan |
| Interest Rate (p.a.) | 6.78% |
| Comp. Rate (p.a.) | 7.17% |
| Interest Rate Type | Fixed |
| Min Loan Amount | $5,000 |
| Max. Loan Amount | $100,000 |
| Loan Security | Secured |
How does the Greater Bank Secured personal loan work?
This is a secured loan, so you must provide collateral to secure the loan amount. Depending on your financial situation, Greater Bank will approve up to 120% of the value of your assets. No monthly fees apply and you'll repay the loan at a fixed rate of
6.78% p.a.
If you're hesitant about using your assets as a guarantee, Greater Bank also offers an unsecured loan option. However, you'll pay a higher interest rate, as security isn't required.
How to apply
You can submit your application online. Before you do so, the following eligibility requirements must be met:
You must be at least 18 years old.
You must be an Australian permanent resident.
You must have a decent credit history.
You will be asked to submit the following documents to support your application:
Two payslips no more than four weeks old
Bank statements for the last three months
A signed letter from your employer to prove you're employed and that you earn an income
Driver's licence, passport or photo card as identification
Statements to prove that existing loans are up to date
Additional documentation is required if you receive child support, rental income or a family tax benefit.
Features this loan
If you'd like to apply for this loan, below are some of the features you might want to consider:
Quick turnaround. This loan can be approved within 24 hours of your application, provided that all the necessary documents are supplied.
Loan term. You can repay this loan over a maximum of 7 years.
Security. This loan type requires that you use assets to secure the loan amount, which can include vehicles, expensive equipment or property.
Interest. The interest rate is fixed at

6.78% p.a.

, which means that repayments remain unchanged throughout the loan term.
Repayments. You can make repayments on a weekly, fortnightly or monthly basis. Additional repayments are allowed for no extra charge.
Early settlement. You can settle the whole outstanding loan amount early without risking a penalty fee.
Redraw. A redraw facility is available at no extra cost when effected online or in person at a Greater Bank branch.
Fees. You will not be charged a monthly fee, though an establishment fee of $275 applies once your loan is approved. A fee of $200 applies for every guarantee provided.
This loan is for customers who are comfortable with using their valuable assets as security. If the loan isn't paid, the bank will seize those assets to cover the outstanding amount. Take the time to research your options before committing to any loan contract.
Compare other personal loans