Bad credit payday loans
Compare the eligibility requirements, costs and loan options for people with a bad credit score.
We're committed to our readers and editorial independence. We don't compare all products in the market and may receive compensation when we refer you to our partners, but this does not influence our opinions or reviews. Learn more about Finder .
People who have bad credit aren't usually eligible for traditional finance options but can consider a payday loan if they meet the eligibility requirements. Use this guide to compare the loan options available to applicants with bad credit, the costs and repayments as well as the pros and cons of getting a payday loan.
Are you struggling financially?
If you're struggling financially and would like to speak to someone for free financial advice, information and assistance you can call the Financial Counsellors hotline on 1800 007 007 (open from 9:30am to 4pm, Monday to Friday). If you are suffering financial problems related to the coronavirus pandemic you may be eligible for additional support. Find out more here: https://www.finder.com.au/coronavirus-financial-help

⚠️ Warning about Borrowing

Do you really need a loan today?*
It can be expensive to borrow small amounts of money and borrowing may not solve your money problems.
Check your options before you borrow:
For information about other options for managing bills and debts, ring 1800 007 007 from anywhere in Australia to talk to a free and independent financial counsellor
Talk to your electricity, gas, phone or water provider to see if you can work out a payment plan
If you are on government benefits, ask if you can receive an advance from Centrelink: Phone: 13 17 94
The Government's MoneySmart website shows you how small amount loans work and suggests other options that may help you.
* This statement is an Australian Government requirement under the National Consumer Credit Protection Act 2009.

What is a bad credit payday loan?
A bad credit payday loan is a payday loan that either specialises in, or offers, loans to borrowers with bad credit histories. While most payday lenders do lend to bad credit borrowers, this is not necessarily the case for all. A bad credit payday loan is a small, short term loan that's usually for less than $2,000, but can be as much as $5,000 or even $10,000.
Bad credit payday loans have short loan terms, and borrowers usually must make regular repayments according to the frequency of their pay (for example, monthly). Depending on the loan, the term may be as short as 16 to 60 days, but some may have terms as long as 1 or 2 years.
A selection of bad credit payday loans
Sunshine Short Term Loans
This is a short-term loan offer with a fast and easy online application for good or bad credit borrowers. You can
apply today to get approved
for up to $2,000. Get your loan funded in 30 minutes - conditions apply.
Loan Amount: $2,000
Loan Term: 9-14 weeks
Turnaround Time: 30 minutes - conditions apply
Fees: 20% of loan amount + 4% of loan amount each month
Bad credit borrowers OK
Quick & easy Approval
Go to site
More info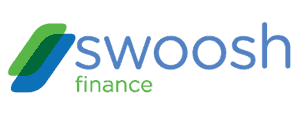 Swoosh Finance
Borrow up to $4,581.80
Loan term up to 2 years
Instant online decision

100% confidential application
Swoosh Finance
Swoosh Finance offer fast, reliable, and hassle-free secured loans up to $4,581.80 for when you are in need of money.
Loan amount: $4,581.80
Loan term: 12-24 months
Turnaround time: Next business day
Fees: $418.20 + 48% p.a. of borrowed amount
More bad credit payday loan comparisons
Sort through the table below to find out how much you might be able to borrow.
Can people with bad credit get a payday loan?
Payday lenders have different lending criteria than other financial institutions and credit issuers. This is how they can offer loans to borrowers with negative listings on their credit reports. However, the lender will still complete a credit check and applicants must meet the eligibility requirements. Lenders will consider your current employment, earnings and forms of income including government benefits like Centrelink. Lenders will also consider the last 90 days of your bank statements to determine if you can repay the loan.
What is the eligibility criteria for a payday loan?
The requirements will vary between lenders and specific loans, but you'll usually need to meet the following:
Residency. Must be an Australian citizen or permanent resident.
Age. Over 18 years of age.
Income. Receive a regular income, either through employment or Centrelink benefits. People should note that many lenders won't approve applicants if government benefits are their primary source of income, though.
These are just some examples of the criteria you'll need to meet, so make sure to check the specific eligibility requirements when you're comparing your options.
Are there any guaranteed loans for bad credit?
Borrowers should be wary of any lender that offers "guaranteed" finance as this goes against ASIC guidelines to responsibly lend credit. Lenders should only supply finance to people who meet the specified eligibility criteria. If you do not meet a lender's eligibility criteria, you should not apply for the loan.
How can I improve my chances of getting approved for a bad credit payday loan?
The most significant ways to improve your chance of being accepted for a bad credit personal loan include the following:
Does the lender accept bad credit applicants? Not all payday lenders accept bad credit applicants, so ensure that your chosen lender does before submitting an application.
Check the eligibility criteria. Make sure that you meet the lender's eligibility criteria before applying for a loan.
Check the minimum income. Do the requirements include a minimum income? Even if the lender in question accepts applicants with bad credit, if your income doesn't meet the criteria, you may be rejected.
Don't over apply. Applying for multiple payday loans in a short space of time may see your application rejected.
The features of a payday loan
Here are some of the features, fees and conditions that you can expect when you apply for a payday loan:
Online application. Applicants can apply for these products online. The application usually takes a few minutes and applicants should receive a response immediately.
Turnaround to receive funds. Turnaround times to receive the loan can vary between 1 hour and 24 hours, but most lenders will at least offer a one-day turnaround. If the application is submitted by the set cut-off time (which is usually 4pm), then the funds should arrive the next business day.
Different loan amounts. These lenders offer various loan amounts that often range between $100 and $2,000. You can also find loans up to $10,000.
Term of loan. Loan terms can be as short as 9-12 weeks or last for longer periods of 12-24 months. Some lenders allow customers to repay the loan early without paying a penalty fee.
Repayment. You'll need to repay a set amount at regular intervals (such as fortnightly). Depending on the loan, the repayments may be based on the customer's pay frequency and aren't as flexible as some other credit products. The repayments can be directly debited from the customer's account to the lender to avoid missing any payments. Some lenders allow customers to repay the loan early without penalty, but this will vary between providers.
Fees. Payday lenders operate under strict Australian Securities and Investments Commission (ASIC) guidelines, so you will be charged set fees according to this. These fees include the establishment and monthly fees, which are usually a set percentage of the amount you're borrowing. You can learn more about these costs below.
How much does a payday loan cost?
Payday lenders set their own fees, but they're restricted as to how much they can charge. ASIC rules mean payday lenders cannot charge you more than the following:
Loans under $2,000. Lenders cannot charge more than a 20% establishment fee and a 4% monthly fee. Plus, default fees and enforcement expenses.
Loans $2,001 to $5,000. Lenders cannot charge more than a one-off establishment fee of $400 and a maximum annual interest rate of 48%, which includes all other fees and charges.
Loans over $5,000 with terms over 2 years. Lenders cannot charge an interest rate over 48% p.a. that includes all fees and charges.
Before applying for a loan, make sure to read through the specific fees for each product and compare options before making a decision.
Why do bad credit payday loans cost so much?
Generally, bad credit payday loans are the most expensive form of credit because they are the easiest to obtain and pose the most risk to lenders. Borrowers with bad credit are higher risks to lenders because they have a recorded history of being unable (or unwilling) to repay credit cards, loans or bills on time. They may also have applied for multiple forms of credit and been denied, which can reflect badly on your credit score.
The price people pay for the "convenience" of accessing finance quickly regardless of their credit history arguably reflects the cost of payday loans. However, many people contest that payday lenders prey on the financially vulnerable with these high costs. This is because it can lead to a spiral of debt, which ultimately may benefit payday lenders.
That being said, payday lenders are all subject to responsible lending practices as enforced by ASIC. They are also heavily regulated and limited as to how much they can charge customers.
What can bad credit payday loans be used for?
While payday loans can technically be used for any worthwhile purchase, a bad credit payday loan is something that ought to be used in the case of a financial emergency when no other forms of credit are available to you. This is because payday loans of any sort are not long-term financial solutions and should not be used for unnecessary purchases because of the high fees and interest rates attached.
The following are some examples of financial emergencies:
Medical bills
Vet bills
Car repairs
Unavoidable home repairs/purchases
It's worth noting that if you are struggling financially before applying for a payday loan, you may want to check out if you can qualify for any lower cost alternatives.
How to compare payday lenders
There are many payday lenders available, so it's important to compare options to ensure that the loan is right for you. Here are some of the factors that applicants should consider when weighing up their options:
Compare the lenders. Lenders will have the right to access a customer's bank account details, so you need to be sure they are trustworthy and have a good reputation. When researching options, read through the policies and loan terms, contact the lender's customer service team to ask any questions before applying and read through reviews and testimonials online.
Confirm the fees and interest rates. Payday loans charge higher fees than most other personal loans. Compare the establishment and monthly fees charged by different lenders. You can locate these fees in the comparison tables and product reviews on Finder as well as on the lender's website. Applicants should make sure they can afford these fees before applying.
Loan extensions and redraws. Some loan companies can extend the term of the loan up to 90 days. Customers will be charged extra fees associated with this, so it should be avoided if possible. Before you sign anything, customers should ask what the terms and conditions are if they're unable to pay back the loan on time. This includes any additional fees that will be charged if the customer can't pay the loan back within the original loan term.
Pros and cons of payday loans
Online application and turnaround time. Eligible applicants can apply online and receive a response shortly after submitting an application. If approved, customers can receive the funds within 24 hours.
Fixed rates and charges. The costs are fixed and won't change throughout the loan repayment term.
Bad credit history. Most credit issuers won't approve people with a bad credit history, so this is an option for customers who have negative listings on their credit report or a poor credit score. Other eligibility requirements still apply and if a customer is unable to make timely repayments, a payday loan could further hurt their credit history.
Higher fees. The fees are higher than for most other personal loans, which is why it's important to pay the loan off in full during the repayment term.
Payday loans are not a long-term solution. Payday loans are not a quick fix or long-term solution. It won't help minimise overall long-term debt and people should seek help from a financial adviser if they're struggling financially.
Dishonest lenders. There are some fraudulent lenders operating online. Customers must do their research and ensure they're not applying for a loan with a dishonest lender before applying.
More guides on finder