Trailer Insurance
Find suitable cover for your caravan, box trailer or mobile home
Depending on the type of trailer you own, there might be different ways to find cheap trailer insurance or a higher level of cover as well as different ways to pick out the policy that's right for your needs.
This guide explains the options, what's covered and how to find the right insurance for any kind of trailer.
Compare caravan and trailer insurance from 8+ companies
Updated February 17th, 2020
Do I need trailer insurance?
It's important to make sure you have at least some kind of trailer insurance. Specifically, it can be a good idea to check how you're covered for third-party property damage.
Car insurance generally includes third-party property damage cover for trailers while you are towing the trailer with an insured car.
Similarly, CTP car insurance also covers trailers, but only while they're being towed by an insured vehicle.
Without general trailer insurance, you might be liable for third-party property damage or injuries caused by an unattached trailer. If property is damaged or someone is injured, you might be liable for hundreds of thousands, or even millions, of dollars in legal liability.
Third-party-only trailer insurance can be very cheap and save you from a lot of trouble. Comprehensive trailer insurance costs a bit more but can also cover you for a wide range of damage to the trailer, even when it's not in use.
What kind of trailer insurance do you need?
Depending on what kind of trailer you have, you might be able to get it insured under a different type of cover.
Box trailer, camper trailer and general trailer insurance policies
Standalone trailer cover is a useful way of ensuring that your trailer is covered for third-party property damage or legal liability when not covered by car insurance or another cover type.
It is suitable for a wide range of trailers because the cost of a policy is largely based on the value of the trailer. This means it can cover everything from cheap box trailers to stationary caravan residences, and the policy premiums will vary accordingly.
The contents cover that these policies include may extend to a variety of different items being carried on the trailer, making it an adaptable policy type.
Limitations you need to be aware of:
These policies can combine different cover types, such as separate cover for the trailer and the contents. Each of these may be subject to different conditions and exclusions.
It's important to be aware of what you are and aren't covered for, and to check whether the policy is suitable for your needs.
Car insurance with trailer cover
You can get car insurance policies that also cover trailers. Sometimes, this will be automatically included in your car insurance, while at other times you may find it as an optional extra.
If this cover's right for you, then this might be one of the most cost-effective options. However, there is a range of cover limitations and some downsides to attaching your trailer cover to a car insurance policy.
Limitations you need to be aware of:
Trailer cover may be limited to a set value and with a range of policy conditions.
Trailers will generally only be covered while they are attached to the insured car and might not be fully insured against theft or other damage.
Your trailer cover will generally be subject to the conditions of your car insurance. Claims might involve paying the car insurance excess, losing your car insurance no-claims bonus and seeing an increase to your car insurance premiums.
It may not be suitable for more expensive trailers or if you regularly carry valuable items.
Boat insurance to cover boat trailers
If you're looking to insure a boat trailer, one of the first places to check might be your boat insurance.
Boat insurance will often include cover specifically for boat trailers, and if you have a boat trailer, you are likely to need boat insurance anyway. As such, this can be a cost-effective way of finding cover.
However, depending on your needs, you might also want to take out an additional policy to fill the gaps in your boat insurance or to get a higher level of cover.
One of the main conditions to be aware of is that boat insurance will often not cover trailers while they are being towed.
On the plus side, this means boat insurance with effective trailer cover and car insurance with effective trailer cover may deliver a high level of protection between them.
Limitations you need to be aware of:
The cover for boat trailers can be limited and can vary between policies.
Boat trailer insurance, when gotten with boat insurance policies, might only cover the trailer while it's parked or during loading and unloading. You are not necessarily covered while on the road.
Depending on the situation, your boat trailer might be more effectively covered by a standalone trailer insurance policy.

Caravan and camper trailer insurance
Standalone trailer insurance generally insures almost anything that's towed, including caravans and camper trailers. This is because it has specific cover for the trailer itself and for its contents.
The same policy can also cover stationary caravan residences as well as touring caravans and others.
Limitations you need to be aware of:
Strict limits and exclusions may apply to trailer contents cover. For example, you might only be covered up to $750 in total. If you need a higher level of cover, then policy extensions may be available.
Contents cover exclusions apply and mean a specific policy might not work for you. For example, cover will often exclude motorcycles, jet skis and other valuable items.
Personal watercraft, kayak, canoe and jet ski trailer insurance
If you need cover specifically for a jet ski trailer, or similar types of watercraft trailers, you may be able to find it through personal watercraft (PWC) insurance.
This can cover the watercraft themselves as well as the trailer. The watercraft cover you find in boat insurance can also apply to personal watercraft.
Although the policy and the cover might generally be the same, it naturally tends to cost less to insure PWC than a larger boat.
Limitations you need to be aware of:
Depending on the policy, cover may be limited. For example, a policy might explicitly not cover the damage a jet ski sustains while being towed or during loading and unloading.
Motorcycle and quad bike trailer insurance
Motorcycle insurance trailer cover will often refer specifically to two-axle trailers being towed by motorbikes, rather than actual insurance for a trailer that carries motorcycles or quad bikes.
As such, when you see trailer cover in a motorcycle insurance policy, it's important to check what kind of cover you're actually getting.
General trailer insurance policies will often exclude cover for motorcycles and other vehicles that are being carried, so effective cover might be a bit tricky to find. You might want to contact insurers and specifically enquire about cover for a motorcycle trailer or get separate policies for the trailer itself and for the motorcycles.
Dirt bikes and quad bikes, that are only used for recreational purposes, may be insurable by limited-use motorcycle insurance policies that can also cover them while being carried on a trailer.
Limitations you need to be aware of:
Not all motorcycle insurance policies will cover bikes while they're being carried on a trailer.
Not all trailer insurance policies will cover motorcycles that are being carried on a trailer.

Horse float and horse trailer insurance
There are a few different ways to insure a horse float. You can get horse floats insured under equine insurance policies, which can be a cost-effective way of getting horse insurance as well as cover for the trailer, although cover may be limited.
For more comprehensive cover, such as if you have a more valuable horse float, use it for professional purposes or want more liability cover for damage or injuries caused by the horse float, you may want to take out a separate trailer policy to insure your horse float directly.
Limitations you need to be aware of:
It may be more cost-effective to find cover for your horse float under an equine insurance policy, but this might not deliver adequate cover.
The types of policies available can vary widely, and it's important to know what you're covered for as well as the limits of your policy.
Insuring a trailer used for business purposes
If you have a trailer for work purposes, such as a plant trailer to carry a mini-earthmover to job sites or any other business equipment, then business-use car insurance might effectively cover your car, the trailer and the equipment carried.
Business-use car insurance covers vehicles that you use for both personal and business purposes. This insurance might be an effective all-in-one type of vehicle insurance for tradies and others.
The trailer cover available with these policy types is typically more comprehensive than what you can get with normal car insurance, and it can include a range of related liability and business equipment cover.
If you drive the same vehicle for everyday use as well as for business purposes and are looking to get cover for a trailer that's used similarly, this may be one of the more cost-effective and comprehensive cover types available.
A wide range of equipment and business goods carried on the trailer can also be effectively covered.
Limitations you need to be aware of:
Cover may vary between insurers and policies, and it's important to go over policies thoroughly to make sure you have the right level of protection and no significant gaps in cover.
This policy might not cover non-business items carried on the trailer.
Heavy truck and machinery trailer insurance
Truck trailers, specifically for multi-ton loads whether as part of a rigid truck or as a detachable trailer for prime movers, can be thoroughly insured against damage along with cover for the truck itself and the goods being carried.
A similar level of cover is generally available for all truck and trailer types, including rigid trucks, road trains, articulated trailers, dolly trailers and more.
These policies can also cover heavy equipment trailers, such as concrete pumping trailers and much more.
You can find liability cover, business insurance features, cover for goods being carried, and vehicle and trailer damage cover through the same specialised insurers, and you can often tailor policies in certain ways.
Limitations you need to be aware of:
These policies may be particularly complex and can include a range of specific conditions and limitations for the different cover types included. People typically purchase these policies through insurance brokers and other authorised representatives who can help you find the right cover.

Food trailer insurance and other trailers used for business purposes.
You can often tailor business insurance policies to specific needs, and you can include cover for a standard trailer that's business property, or a more specialised item like a food trailer, relatively easily.
The cover available can include a wide variety of protection for business profits, trailer contents, vehicles, the trailer and more.
There are likely to be several types of mandatory insurance, depending on your business, and it's important to make sure you have cover for these as well as cover for additional damage, business interruptions and liability in addition to other features you may need.
Limitations you need to be aware of:
These policies may be difficult to find and navigate without the help of an insurance broker, and cover types can vary widely.
What's covered?
Much like car insurance, there are different types of general trailer cover.
Third-party property damage trailer insurance. This is the cheapest type of trailer insurance which can cover you for third-party property damage and legal liability, such as injuries or damage caused by the trailer.
Third-party fire and theft trailer insurance. This policy gives you the above cover plus insurance against fire and theft.
Comprehensive trailer insurance. This policy gives you third-party property damage and liability insurance as well as cover against a wide variety of different damage.
With comprehensive trailer insurance, you can get cover against a wide range of different events, similar to the type of cover you get with comprehensive car insurance. This can include legal liability and third-party property damage cover as well as insurance for damage the trailer sustains as the result of the following:
Fire or explosion
Flood
Storms, lightning or hail
Theft and damage caused by attempted theft
Vandalism and other malicious damage
Accidents, collisions and other damage types
If an insured event occurs, you can claim the following benefits:
Replacement and damage cover. You can get a brand new replacement trailer, have the old trailer repaired or be reimbursed for the cost of repairs or a new trailer as appropriate.
Towing costs. This covers the cost of towing a trailer from the site of an incident to a repairer, from a repairer to you or to elsewhere as needed depending on the policy.
Storage costs. This is cover for necessary storage costs following an insured event.
Clean-up costs. This covers the cost of removing debris from the road and cleaning up following an insured event.
Additional options to consider
Depending on your needs, you might look for additional cover.
Additional contents cover. The contents cover included with trailer insurance policies will usually specify a limit, such as $1,000. If the contents of the trailer are worth more than this, you may want to consider additional cover to raise the sum insured. Note that exclusions apply and not all types of contents can be covered.
Business items. This may be automatically included if you get trailer insurance through a business insurance policy, but you can select this as an additional option with more general trailer cover. Without it, you might not be covered for any business items such as trade tools or merchandise.
Annexe cover. For a camping trailer or caravan with an annexe, you can extend your trailer insurance policy to cover belongings kept in the annexe.
What will affect the costs?
The cost of your policy is generally determined by the risk level and the sum insured.
The value of your trailer. More expensive trailers naturally cost more to insure.
The value of other insured items. The full sum insured under the policy, including all items and cover types, can affect the cost of your policy.
Age and driving history. Younger and less experienced drivers are generally more likely to have higher premiums.
Frequency of use. A trailer that's used more often is more at risk and may have higher premiums.
Other risks. This can be affected by the types of roads you drive on, your location, and other risk levels for things that are covered under your policy.
Your cover types, options and excess. More comprehensive cover with additional options is naturally more expensive. Your excess can also make a significant difference, with a higher excess leading to lower premiums.
Excesses that you will need to pay
You will typically need to pay all applicable excesses when making a claim, and these can vary widely depending on the type of policy you have. They may include the following:
Standard excess. This is the standard excess payable under your policy. You are often able to choose your own from several options.
Young or inexperienced driver/operator excess. Drivers under 25, or over 25 but still inexperienced, will often face an additional excess.
Distance excess. Generally more common with business-type trailer insurance policies, an additional excess may be payable when using your trailer more than a certain radius from home.
Special excess. A special excess may be payable for certain types of claims or in certain situations. Sometimes an insurer might apply an additional special excess to an individual who is a high risk.
What to look for when comparing policies
One of the main things to consider is how your trailer is covered in different situations and what will be involved when you make a claim.
For example, you might have a motorcycle trailer that has the following cover:
You are covered by car insurance only when being towed without any cover for the motorcycles.
You are covered by standalone trailer insurance both when in use and not in use without any cover for the motorcycles.
You have separate motorcycle insurance that covers the motorcycles while being carried on a trailer without any cover for the trailer.
Let's say you back into another car with the trailer, damaging another vehicle, the motorcycles and the trailer. With this example, you might claim third-party liability and trailer damage under the standalone trailer policy, and the motorcycle damage under the motorcycle policy. In this way, you are covered without needing to make a car insurance claim and can keep your car insurance no-claims bonus and avoid a premium increase.
Note that this is an example of how certain policies might work and is not necessarily true of all car, trailer and motorcycle insurance policies.
In all cover types, you might want to look for the following:
How you're covered for damage and loss. Consider the conditions under which you can get a new replacement trailer and the situations where you can get repairs covered.
How trailer contents are covered. Pay special attention to the exclusions. For example, many general trailer policies might not be suitable for motorcycle trailers.
What are the limits. The total limit of your policy is the sum insured, which can get paid out in the event of a total loss. Also look at the sub-limits applicable for certain cover types and for individual items.
Are you fully covered. Depending on what kind of trailer you have, it can be worth considering the different types of cover and how they might combine to cover you.
Picture: Unsplash
---
Get the latest car insurance news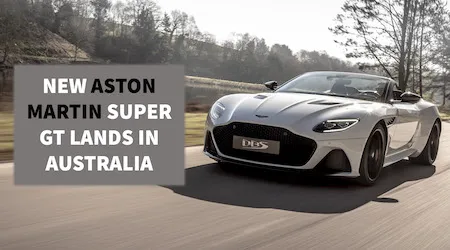 Car Loans
The flagship model of Aston Martin's Super GTs, the DBS Superleggera Volante, is here, if you can afford it. Read more…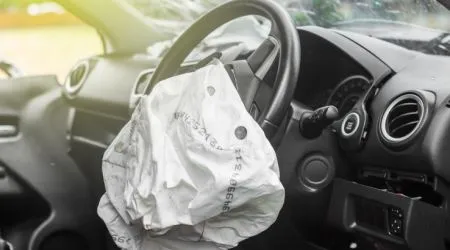 Insurance
A number of car manufacturers are warning drivers of the dangerous airbags and urging them to check their vehicles. Read more…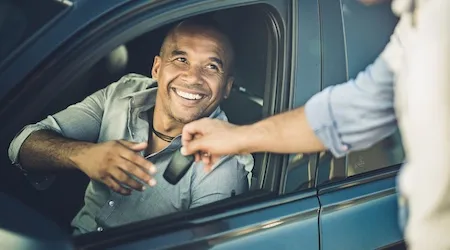 Related Posts