Personal Loans from Banks
A personal loan from a bank can offer you a secure and flexible solution to your credit needs.
We're reader-supported and may be paid when you visit links to partner sites. We don't compare all products in the market, but we're working on it!
If you're in the market for a personal loan you may feel overwhelmed by the number of loan types, lenders, rates and fees that there are to compare and choose from. You want to choose a loan where you feel secure and where your needs are met, plus you want to be confident that you are getting the best range of features on the market. A personal loan from a bank might be able to offer you the features you need and if you choose your current bank you will be taking advantage of the convenience of having all of your accounts in one place.
How do bank loans differ from personal loans with other lenders?
Bank loans work in the same way as personal loans from other lenders. The main difference with bank loans is that because the bank is usually a larger lender you may have certain advantages that you would not get with other loans.
These features include the ability to bundle your loan with other financial products, access to more physical branches to manage your loan and online banking access. It is also more convenient to get a loan if you already have your existing financial products with the same bank.
NAB Personal Loan Unsecured Fixed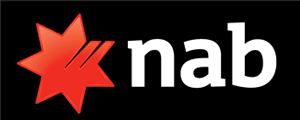 NAB Personal Loan Unsecured Fixed
Additional repayments without penalty
No early exit fees
Borrow up to $55,000

100% confidential application
NAB Personal Loan Unsecured Fixed
NAB offers a fixed interest rate loan. Use your loan for a holiday, home improvement, a special project or even a wedding. It's even a smart way to take control of your credit card debt.
Interest rate from: 9.99% p.a.
Comparison rate: 10.88% p.a.
Interest rate type: Fixed
Application fee: $150
Minimum loan amount: $5,000
Maximum loan amount: $55,000
Bank loans you can compare today
What types of personal loans do banks offer?
Banks offer a wide range of personal loan products to meet most borrowing needs. Here are some of the loan products which you can expect to find at a bank:
Secured personal loan. This type of loan is usually used to finance a car or some sort of large purchase and uses that new purchase as security against the loan. This lessens the risk of default for the lender—if you can't make repayments, they will be able to take your newly purchased asset as payment. This decreased risk generally results in lower rates and fees, but you are usually required to use the entire loan amount solely to finance the specified asset.
Unsecured personal loan. This type of loan offers more flexibility in terms of use than a secured personal loan and also doesn't require you to use an asset as a guarantee. This type of loan is an increased risk for the bank and so you are usually charged higher rates and fees. The banks will usually impose stricter lending criteria than with a secured loan.
Personal overdraft. An overdraft is where the bank lets you withdraw more money than you have available in your account. You are usually charged a monthly fee for this convenience and the amount you are able to overdraw has a pre-determined limit set by you and the bank. The amount you overdraw is usually repaid automatically when there are sufficient funds available in the linked account.
Line of credit. A line of credit works in a similar way to an overdraft in that you are able to withdraw a set amount of funds when you need to, except that a line of credit is usually for a larger amount. You also do not usually pay any rates or fees on this service until you use it and the rates are only charged on the amount of money you withdraw rather than the total amount available.
Debt consolidation loan. If you have a few separate loans or credit accounts, which can be anything from credit card debt to a car loan, you might want to brings all of these debts into one loan. These loans are referred to as debt consolidation loans and allow you to pay off your other loans by transferring all of your debt together. The benefit of doing this is that you can better manage your repayments as you will only have one loan to worry about and you may actually reduce the amount of interest and fees you are paying across your separate loans.
Should you get a bank personal loan? Weigh up the pros and cons
The convenience of having your loan and other financial products in one place.
Banks may be able to offer more advanced and flexible features than other smaller lenders.
If you have been with your bank for a while and have a good relationship with them, you may have a better chance of securing a loan.
Interest rates and fees may be higher than with other lenders.
Strict lending criteria which may be limiting to people with bad credit.
Anything else to consider?
People sometimes choose to get a loan from their current bank without comparing their options online, simply because this seems like an easy way to go about accessing credit. To ensure you get the best value loan, shop around to see what other options are available and then choose the loan that best suits your needs.
How you can apply
Compare your bank loan options using the comparison table above. Once you have found the right loan for you, click the 'Go to site' button to be securely transferred over to the bank's online application form. Depending on the bank you choose, you will have to submit different details as part of the application process. However, lenders will generally require personal and financial details including details of your income, assets and liabilities. To secure a personal loan from a bank in Australia you will need to be over the age of 18, be a permanent Australian resident and have a good credit rating.
Picture: Shutterstock
More guides on Finder