NAB Unsecured Personal Loan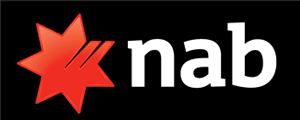 Interest Rate (p.a.)

6.99%

to 20.49%

Comp. Rate (p.a.)

7.91%

to 21.33%

Min Loan Amount

$5,000
Summary
A personal unsecured loan from NAB comes with fixed interest rates starting from 6.99% p.a.
3 things to consider about this loan:
Fixed rate loan. no need to worry about rising interest rates
You can borrow for any worthwhile purpose, without using the goods as security
There is no fee if you pay out the loan early.
Pros
No need to provide collateral

Competitive comparison rate

It has a redraw facility
Cons
The interest rate is calculated on your personal financial situation. If your credit history is poorer than average, or your financial risk is deemed to be greater than average, your interest rate will be higher.
Product Name
NAB Personal Loan Unsecured Fixed
Interest Rate (p.a.)

6.99%

to 20.49%

Comp. Rate (p.a.)

7.91%

to 21.33%

Interest Rate Type
Fixed
Min Loan Amount
$5,000
Max. Loan Amount
$55,000
Loan Security
Unsecured
How does the NAB personal unsecured fixed loan work?
The NAB unsecured fixed rate personal loan allows you to borrow for a myriad of items such as cars, home appliances, weddings, renovations, debt consolidation and much more. You do not need any collateral for the loan.
The interest rate is fixed and is calculated based on your personal financial situation. There is a redraw facility, so that you can borrow against the loan without reapplying, and no fees for early payout or late payments.
What can the loan be used for?
The NAB unsecured loan can help with the things you want to buy today. You can purchase a car, consolidate debt, travel, renovate, buy personal items and more. You cannot use the loan as a house deposit, for illegal activities, business purposes, or lender's mortgage insurance.
How to apply
There are three simple steps.
Submit your application online. You will get conditional approval in under 60 seconds.
Information will be verified by NAB and further information may be requested.
If your loan is approved you will receive an offer of a NAB personal unsecured loan and the money will be transferred on the day that you accept NAB's offer.
You will need
Your personal NAB ID - if you have one. This is located in your NAB app through My Details or on the back of your NAB card.
Drivers license number - (if you have a driver's license)
Details of employment for the past three years
Your financial information which includes assets, debts, income and expenses
The information to support your financial information can be uploaded when you fill in the application. If you can't upload the docs, NAB will advise you by email on other ways to provide them the documents they need.
If you are applying as a joint applicant you cannot apply online. You will need to visit your nearest branch.
Features of this loan
Unsecured loan. You do not need collateral for this loan.
Risk-based interest rates. Rates start from 6.99% p.a. to 20.49% p.a.
Comparison rate: 7.91% p.a. to 21.33% p.a.
Speedy application process. You can receive an initial confirmation in under a minute. Once your loan has full approval the funds will be transferred to your account same day.
Flexible payment schedule. Payments can be made weekly, fortnightly or monthly.
Redraw facility. Withdraw on the loan without needing to reapply for extra funds. You will need to repay the amount redrawn in extra payments on top of your standard loan payment amount.
Borrow small and large amounts. Loan from $5,000 to $55,000.
Ability to repay early. There is no exit fee payable if you pay of your NAB personal loan early.
How much does a NAB unsecured fixed personal loan cost?
You will pay these fees
| Cost | Amount |
| --- | --- |
| Establishment fee | $150 |
| Ongoing fees | $10 per month |
You might pay these fees
| Cost | Amount |
| --- | --- |
| Exit fee | $0 |
| Late payment fee | $0 |
| Paper statement fees | $0 |
| Dishonour fee | $0 |
Compare other personal loans