Medium-sized personal loans
Find out a smart way to fund your new car, house renovation or holiday escapade with a medium personal loan.
We're reader-supported and may be paid when you visit links to partner sites. We don't compare all products in the market, but we're working on it!
Medium-sized personal loans range from $10,000 to $20,000 and are available from a range of lenders. If you're thinking about buying a new car, renovating your house, starting a business, combining your debts together or even travelling, you can use these loans. Loans can be secured or unsecured and you can compare loans below so you get the most competitive interest rates.
Plenti Fixed Rate Personal Loan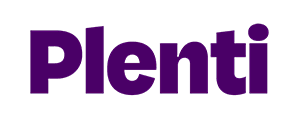 Plenti Fixed Rate Personal Loan
Get a personalised comparison rate based on your credit score

100% confidential application
Plenti Fixed Rate Personal Loan
Plenti offers this unsecured personal loan with a fixed or variable rate. Receive a tailored interest rate from 5.99% p.a. based on your risk profile.
Interest rate from: 5.99% p.a.
Comparison rate: 6.27% p.a.
Interest rate type: Fixed
Application fee: From $99 to $499
Minimum loan amount: $2,001
Maximum loan amount: $50,000
Compare a range of medium-sized personal loans
How do these loans work?
Medium loans are essentially the same as standard personal loans, but the loan amounts are between $10,000 to $20,000. Lenders offer loans to borrowers who want to use these loans for any purpose, even without collateral. You can go directly to the lender and fill out the loan application form or you could apply online through finder.com.au.
What are some benefits of medium personal loans?
Lower repayments. Borrowing a lower amount means lower repayments.
Long loan terms available. Despite these loans being for lower amounts you can still opt for longer loan terms up to seven years.
Secured or unsecured. You can have your choice of a secured or unsecured loan depending on what you need the loan for and if you have an asset to offer as security.
What are the types of medium personal loans?
Lots of banks are offering wide range of medium personal loans. You should know your present financial condition so that you'll get the right kind of loan which will suit to you. The types of loans are as follows.
Unsecured medium personal loan.
This is the most accepted type of medium personal loan and is widely accessible from banks. On top of it all this loan is called unsecured because it isn't covered with any collateral.
Secured medium personal loan.
This type of loan is usually secured with a specific property, and the bank can get hold of the property in case of payment default.
Line of credit.
This type of loan varies from a standard medium personal loan as it doesn't have a particular timeframe for loan repayment. You'll find out that this type of loan is similar to a credit card for you can keep on drawing money out of the loan.
Things to avoid about medium personal loans
Elaborate or any pitfalls of traps that you could get into with this particular product type. In getting for a medium personal loan you should avoid some of the few pitfalls of traps as follows.
Hurrying in applying without looking at the product and doing research.
Agreeing on precise term with the loan agent which isn't attainable.
On top of it all you shouldn't over-extend yourself in getting more loans.
Frequently asked questions
Who can apply for a medium personal loans?
You can apply if you're at least 18 years old and an Australian resident.
What is the difference between variable and fixed rate loan?
A variable rate loan gives you payment flexibility while fixed rate loan gives you protection against interest rate increases.
How fast is the application process?
You'll finish the application process in less than 30 minutes on your online application. The lender will then contact you to discuss your options.
Don't have stellar credit? Compare a range of payday loan options
Picture: Shutterstock
More guides on Finder