Send money to Turkey
Shop around for the best money transfer service for sending money to Turkey.
We're committed to our readers and editorial independence. We don't compare all products in the market and may receive compensation when we refer you to our partners, but this does not influence our opinions or reviews. Learn more about Finder.
Boasting a fascinating mix of cultures and a history dating back thousands of years, Turkey is one must-visit country on the bucket list of many travellers. It's also the site of Gallipoli, a hugely significant place for Australians, making Turkey a commonly visited destination by Aussie tourists.
If you need to send money to Turkey, there are plenty of transfer options and methods to choose from. Before you select one, however, it's important that you shop around to find the cheapest transfer provider available.
Send money to Turkey with TorFX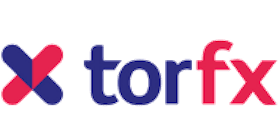 TorFX International Money Transfers
No extra fees
Fix your exchange rate for up to 2 years
Price-match guarantee
Personal account manager
Send money to Turkey with TorFX
TorFX guarantees to match any competitor's exchange rate. Conditions apply.
Send money overseas in 30+ currencies with competitive rates for transfer amounts over $2,000.
Minimum transfer amount: $2,000
Online transfer fee: $0
Compare Money Transfer Services
Disclaimer: Exchange rates change often. Confirm the total cost with the provider before transferring money.
Speak to a FX Expert

Save money on your personal or business international money transfer today. Fill in the form and you'll be contacted by a foreign exchange expert to have an obligation-free discussion about your options. Our foreign exchange experts offer a best rate guarantee, are ASIC authorised and never charge transfer fees.
They can help you with all your needs including:
Buying property abroad
Emigrating
Regular overseas payments
Risk management
Forecasting
Back to top
Banks versus money transfer companies
Let's start with a fact that many people are unaware of: in the vast majority of cases, banks are from the cheapest money transfer option available. Banks offer quite low exchange rates for international transfers and usually charge high fees as well, so sending money overseas can be a significant blow to your bank balance.
But there are several more affordable options available that can also guarantee safe and secure transfers. Online money transfer companies like OFX and WorldFirst specialise in moving money around the world. They offer much better exchange rates and lower fees on international transfers, allowing you to enjoy a much more attractive deal when you send money to Turkey.
Mesut Sends Money to Turkey
When Mesut wants to send money to his brother in Istanbul, he approaches his Australian bank to find out how much it will cost. Surprised by the substantial transaction fee he will have to pay, Mesut decides to see if a specialist transfer provider can offer him a more affordable option. He compares their services in the table below.
As the table shows, Mesut can save AUD $25 in fees by using the money transfer company and can also send an extra 54 TRY.
| | Bank | Money transfer company |
| --- | --- | --- |
| Exchange rate | 1 AUD = 2.013 TRY | 1 AUD = 2.067 TRY |
| Tranfer Fee | $25 | $0 |
| Transfer method | Wire transfer | Online transfer |
| Processing time | 1-3 days | 1-3 days |
| Amount received (in TRY) | 2,013 TRY | 2,067 TRY |
Today's exchange rate AUD to TRY
Back to top
How do I compare transfer companies when transferring and receiving money via Turkey?
Exchange rates. How do the company's exchange rates compare to those offered by its competitors? Remember to consider transaction fees at the same time to work out whether you will get value for money.
Fees. How much will you be charged for transferring money overseas? Will you avoid the fee by transferring more than a specified fee-free threshold amount?
Transfer methods. Can transfers only be placed online or by visiting a branch? Are there other options available, for example phone transfers?
Choice of options. Can you place a limit order or forward contract to get a better exchange rate? Can you set up a recurring payment plan for added convenience?
Turnaround time. How long will it take from the time you pay for your transfer to the moment your money arrives in your recipient's bank account or wallet?
Transfer limits. Does the company impose restrictive limits on the amount you can transfer, not only per transaction but per day, week or month?
Pickup options. How will your recipient access the funds you send: will they be deposited into a bank account or can they collect the cash from a transfer company branch?
Customer service. Does the company offer phone, email and live chat support? Is there an online help centre with a range of frequently asked questions?
Back to top
How do I send money to Turkey from Australia?
Specialist money transfer providers. Do some research to decide which of our trusted transfer providers can send money from Australia to Turkey.
Cash pickup transfer companies. MoneyGram and Western Union operate extensive global transfer networks.
Bank transfers. Your bank can help you send money to Turkey but may not offer the most affordable option.
International cheques. You can get an international guaranteed cheque from your bank and send it via post to Turkey.
How do I receive money from Turkey in Australia?
Specialist money transfer providers. Companies like OFX and TorFX offer fast and convenient international transfers.
Cash pickup transfer companies. Check MoneyGram's or Western Union's website for details of their nearest location to you.
Bank transfers. Your Australian bank will be able to accept transfers from Turkish bank accounts.
PayPal transfers. PayPal's Australian customers can receive transfers from around the world.
International cheques. These are a time-consuming and costly option, but they do offer a secure transfer method.
Emergency cash transfers in Turkey
If the situation ever arises where you need to send a cash transfer to Turkey as fast as possible, rest assured that there are providers available who can get the funds to your recipient in as little as 10 minutes. However, just be aware that you will typically be charged extra for an emergency transfer, with high fees and lower exchange rates the norm. Even though time may be of the essence, make sure to review all the details and the full cost of your transaction before sending your funds.
Back to top
Cash pickup locations in Turkey/ Western Union / MoneyGram branches in Turkey
Both Western Union and MoneyGram provide international cash transfers, allowing your recipient to collect the money you send from locations throughout Turkey. Just make sure to remind your beneficiary to take a valid form of photo ID and details of the transaction with them when they collect the funds. The details of some popular cash pickup locations in Turkey can be found below:
Western Union
Istanbul

Aksemsettin Sube

Telsiz Mah Seyitnizam Cad No 1 Zeytinburnu Istanbul,

+90-212-4158340

Open 9am to 6pm Monday to Friday

Atakoy 5 Kisim Istanbul

Atakoy 5 Kisim Guney Carsisi
No: 34 35 36 Atakoy Istanbul, Istanbul
+90-212-5592976
Open 9am to 5:30pm Monday to Friday

Ankara

Ayas Ankara

Cami Atik Mah Cumhuriyet Meydani No:2 C Ankara, Ankara

+90-312-7122263

Open 9am to 5:30pm Monday to Friday

ING Ulus

Ulus Meydani 2 Ulus 06030 Ankara, 6030

+90-312-3106200

Open 9am to 5:30pm Monday to Friday
MoneyGram
Istanbul

Bank Asya
Kisla Cad Kurtoglu Is Merkezi 21/7
Eyup
Istanbul,
02126746643
Open 9am to 5pm Monday to Friday

Denizbank

Nuruosmaniye Cad No 90 92
Istanbul, 212
5191165
Open 9am to 6pm Monday to Friday

Ankara

Denizbank
Sanayi Cad. 13
Ankara, 312
3097929
Open 9am to 6pm Monday to Friday

Denizbank

Necatibey Cad. 11A
Kizilay Cankaya
Ankara, 06440
3122301480
Open 9am to 6pm Monday to Friday
Learn more about using the Turkish lira in Turkey
Back to top
Tips for picking up cash in Turkey
The Department of Foreign Affairs and Trade warns travellers to Turkey to exercise a high degree of caution, so keep a few safety tips in mind when picking up cash:
Only visit cash pickup branches in safe areas
Ask a friend to accompany you when you collect the cash
Keep your money concealed and don't show it off in front of strangers
Deposit the funds into your bank account as soon as possible
Check travel blogs and forums for more handy safety tips
What are the steps to send money to Turkey?
Although transfer methods vary from one provider to the next, you will usually have to complete the following steps:
Sign up for an account. You can usually sign up for a free account online by providing your full name, photo ID and contact information.
Provide your transaction details. You'll need to enter information about who you're sending the money to and where, how much money you're sending and in what currency.
Complete your transfer. The final step is to check the exchange rate and fees that apply to your transaction and then pay for your transfer. You will also be given a tracking number to allow you to monitor the progress of your funds.
More guides on Finder