Send money to Trinidad and Tobago
Save time and money when sending money to Trinidad and Tobago from Australia.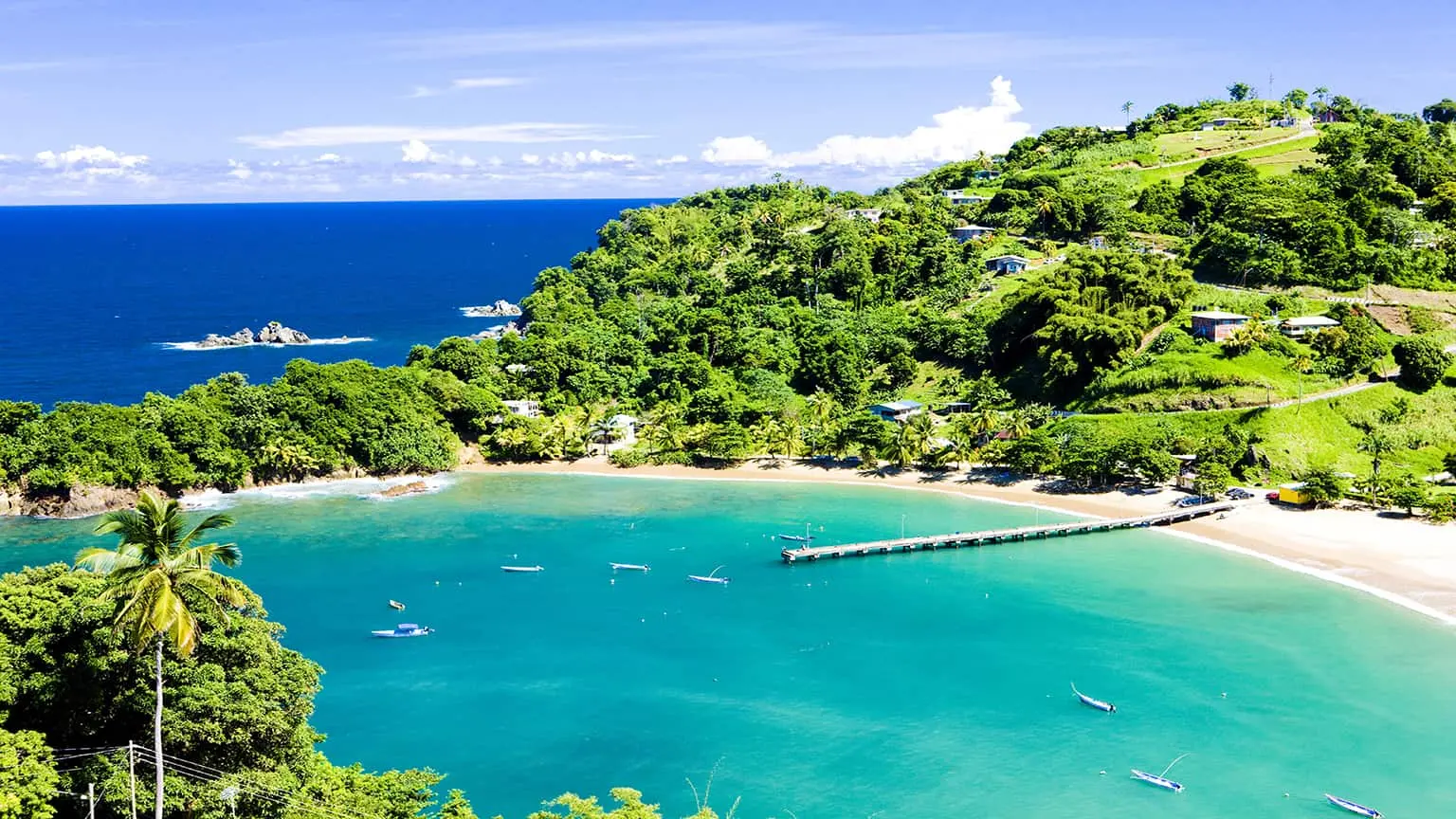 We're reader-supported and may be paid when you visit links to partner sites. We don't compare all products in the market, but we're working on it!
Australians who want to send money to Trinidad and Tobago have limited options, with cash transfer services such as Western Union and MoneyGram being the only ways to send AUD to the islands.
Send money to Trinidad and Tobago with WorldFirst
WorldFirst helps individuals and businesses make cheaper, faster, and safer international money transfers. Enjoy a $0 transfer fee and get access to daily market updates, rate alerts, and your call answered within 3 rings.
Preferential rate for Finder customers
Will price match any eligible quote from another provider
Free local currency accounts for business users
Compare international money transfers
Use our comparison calculator to assess transfer fees, exchange rates and other details for sending funds to Trinidad and Tobago with our money transfer partners.
Disclaimer: Exchange rates change often. Confirm the total cost with the provider before transferring money.
What's the best way to send money to Trinidad and Tobago?
Online money transfer providers typically offer the strongest exchange rates and lowest fees on money transfers to Trinidad and Tobago. Some offer cash pickup in as little as a few minutes, while others seamlessly transfer to bank accounts.
Cash transfers
Services like Western Union allow you to transfer cash for pickup at a local branch in Trinidad and Tobago — often in 15 minutes. While it's a fast way to send money, you'll pay for the convenience in weak exchange rates and high fees.
Banks
Trinidad and Tobago dollars aren't a popular currency, so your local bank probably won't be able to exchange them. If your bank does support the Trinidad and Tobago dollar, beware of high fees and wide margins on the exchange rate compared to digital and other options.
How to send money to Trinidad and Tobago
Sign up and send money with a digital money transfer specialist in four steps:
Sign up for a free account. Pick a provider and sign up for a free online account using your contact information, proof of ID and preferred payment method.
Provide transfer details. Submit your recipient's contact information and pick a delivery method. If transferring to a bank, you'll need their Trinidad and Tobago bank account details.
Confirm transfer details. Double-check your payment method, expected fees and destination.
Save your receipt. Record your receipt's confirmation number to track the progress of your transfer to Trinidad and Tobago. Some money transfer providers send a text or email when your transfer is complete.
How to get the most out of your money transfer
Weigh costs and fees against convenience, and learn how to compare money transfer providers that send to Trinidad and Tobago to meet your needs:
Exchange rates. The AUD to TTD relationship tends to remain moderately stable, often only fluctuating during large events. Buying currency ahead of time could lock you into a strong rate now in the event the TTD to AUD ratio goes against your favour later.
Transfer fees. Transferring money overseas nearly always requires fees, but they might be hidden in the exchange rate. When sending large amounts, it may be cheaper to pay a flat fee to secure a stronger exchange rate.
Transfer limits. How much you can send varies by company, and different amounts can attract higher or lower fees. Shop around for the best deal on the amount of Trinidad and Tobago dollars you're sending.
Turnaround. Transferring money through a local bank can take a business week or longer. If you need the funds delivered quickly, seek out a digital specialist that offers instant transfers to Trinidad and Tobago.
Minimum limits. Average incomes vary widely between Australia and Trinidad and Tobago, which means companies with high minimum transfers may not be your best choice when trying to send smaller amounts at once.
Transfer methods. Whether you want money sent to a bank account in Trinidad and Tobago or picked up as cash at a local agent, narrow down a company that matches your preferred delivery method.
Emergency cash transfer
When it's more important to get your money to Trinidad and Tobago quickly, look for money transfer companies that support cash pickup in minutes. You can pay with a credit or debit card for fast pickup, but fees are higher than other methods.
How to send money to Trinidad and Tobago without a bank account
Cash transfer services can help you if you're unbanked or marginally banked. If you don't have a bank account, look for a local company that supports storefronts for cash payments. These services include agent locations in other countries that allow your recipient to pick up cash without a bank account.
Trinidad and Tobago's exchange rates explained
The exchange rate determines how much one country's currency is worth in another country's currency. When a country's currency is strong, it yields more money when exchanging it in a country with a weaker currency.
Today's exchange rate AUD to TTD
1
0
Updated: 15 Apr 2021 22:12:55 UTC
Documents needed for sending to and receiving money in Trinidad and Tobago
To send money to Trinidad and Tobago from Australia, you'll need government-issued ID and other documents, while documents needed to pick up money in Trinidad and Tobago may be different by company.
Documents to send money from the US
To send money from the Australia to Trinidad and Tobago, you'll need documentation and details that include:
Identification. Most services require a driver's license, passport or other government-issued ID. Some services allow you to send transfers without ID.
Payment method. Your service may accept credit or debit cards, cash, bank accounts or personal checks.
Recipient information. Submit your recipient's name as it appears on their ID, along with their phone number, Trinidad and Tobago bank account and routing number.
Documents to receive money in Trinidad and Tobago
To pick up money in person, documentation can include:
Transfer number. The person sending you money can forward the transfer's confirmation details — called a PIN, a MTCN, a reference number or a tracking number, depending on the company.
Government-issued ID. A National Republic of Trinidad and Tobago Identification Card or a similar government-issued ID is typically required to pick up cash.
Amount sent. You may need to know how much was sent, usually within 10% of the total.
Sender's information. Take along your sender's full name, the sending country and their address, if known.
What to watch out for
Participants in the United Nations Development Programme (UNDP) will never be asked to send a money transfer to cover any fees. UNDP does not charge a fee for any stages of its recruitment process or procurement process, so never send a money transfer for these reasons. Learn about money transfer scams through our guide money transfer scams.
Bottom line
Sending money to the Republic of Trinidad and Tobago can be done in a variety of ways, and picking the one that best fits your timeline and fee preference is key. Rely on our country specific currency guides the next time you need to send money abroad.
More guides on Finder