Send money to Qatar
Send money to Qatar using an international money transfer service and you could beat the bank's rates.
We're committed to our readers and editorial independence. We don't compare all products in the market and may receive compensation when we refer you to our partners, but this does not influence our opinions or reviews. Learn more about Finder .
Located on the northeastern coast of the Arabian Peninsula, Qatar has a population of 1.8 million people. Home to some of the largest oil and gas reserves anywhere around the globe, Qatar has the highest per capita income in the world.
If you need to send money to Qatar for any reason, you won't have any trouble finding a provider willing to handle the transaction. But before you choose a money transfer company, do some research and compare your options to find the best exchange rates and lowest fees.
Send money to Qatar with TorFX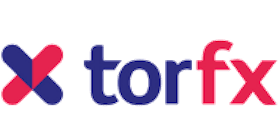 TorFX International Money Transfers
No extra fees
Fix your exchange rate for up to 2 years
Price-match guarantee
Personal account manager
Send money to Qatar with TorFX
TorFX guarantees to match any competitor's exchange rate. Conditions apply.
Send money overseas in 30+ currencies with competitive rates for transfer amounts over $2,000.
Minimum transfer amount: $2,000
Online transfer fee: $0
Compare Money Transfer Services
Disclaimer: Exchange rates change often. Confirm the total cost with the provider before transferring money.
Speak to a FX Expert

Save money on your personal or business international money transfer today. Fill in the form and you'll be contacted by a foreign exchange expert to have an obligation-free discussion about your options. Our foreign exchange experts offer a best rate guarantee, are ASIC authorised and never charge transfer fees.
They can help you with all your needs including:
Buying property abroad
Emigrating
Regular overseas payments
Risk management
Forecasting
Back to top
Banks versus money transfer companies
Many people assume that their bank will offer the easiest and most affordable way to send money overseas. In reality, however, this is not usually the case. Banks offer some pretty unimpressive exchange rates on international transfers, and don't be surprised if they also slug you with high fees as a thank you for your business.
If you want to do your bank balance a favour when sending money to Qatar, consider using a specialist money transfer provider such as TorFX or WorldFirst. Dedicated international transfer providers are experts at moving money overseas, and they can do it for much less than the banks. Their secure transfers come with much better exchange rates and much lower fees than the banks offer, allowing you to save plenty of money each time you send funds overseas.
John Sends Money to Qatar
When John's son Peter got a job in the oil industry in Qatar, John never imagined he'd have to bail his son out of financial trouble ever again. But after a string of bad investments, Peter is borderline broke and asks his dad to send him $1,000. His banks don't offer the QAR as it's an exotic currency, so he has to compare two specialist services.
As the table shows, John can send an extra 80 QAR using the second transfer company and can also save AUD $5 in transfer fees.
| | Money transfer company 1 | Money transfer company 2 |
| --- | --- | --- |
| Exchange rate | 1 AUD = 2.41 | 1 AUD = 2.49 |
| Transfer fee | $5 | $0 |
| Transfer method | Online transfer | Online transfer |
| Transfer time | 1-3 days | 1-3 days |
| Amount received (in QAR) | 2,410 QAR | 2,490 QAR |
How do I compare transfer companies when transferring and receiving money via Qatar?
Exchange rates. How do the company's exchange rates compare to those offered by other transfer companies? Look for the company that regularly offers the best rates.
Transaction fees. How much will you have to pay in fees each time you send a transfer? Can you avoid paying a fee if you transfer a large amount?
Transfer methods and options. Can you place transfers in person, online and over the phone? Does the provider offer flexible options like forward contracts, limit orders and regular scheduled payments?
Transaction limits. Are there minimum or maximum limits on the amount you can send per transaction, per day or per month? Do these limits suit your needs or will they be too restricting?
Processing time. Transaction processing times vary from a few minutes to several business days, so make sure you know how long it will take for your funds to make it to the beneficiary.
Pickup options. How can the beneficiary access the money you send? Will it be deposited into their bank account or made available for cash collection?
Customer service options. Finally, compare each company's reputation for providing prompt and helpful customer service. Will you be able to get help quickly and easily?
Back to top
How do I send money to Qatar from Australia?
Specialist transfer providers. There are plenty of specialist transfer providers to choose from, so compare your options to find one that offers a good deal.
Cash pickup transfer providers. Western Union and MoneyGram operate the two largest cash transfer networks in the world.
Bank transfers. Any Australian bank should be able to help you send a transfer from your Australian bank account to Qatar.
International cheques. Obtaining an international cheque from your bank and then posting it overseas is another option.
How do I receive money from Qatar in Australia?
Specialist transfer providers. Start researching now to see which companies will send money from Qatar to Australia.
Cash pickup transfer providers. Find your nearest cash pickup provider branch location online.
Bank transfers. Another option is to send a direct transfer from a bank account in Qatar to one in Australia.
International cheques. Make sure to check with your bank about the fees that apply when cashing an international cheque.
Back to top
Emergency cash transfers in Qatar
When you need to send an emergency cash transfer to Qatar, be aware of the fact that you will usually have to pay extra to ensure your funds arrive as quickly as possible. Urgent transfers attract worse exchange rates and higher fees than ordinary transfers, so you can expect to pay a little bit extra. Review the details of your transaction before you pay any money to make sure you know whether you're getting a good deal.
Cash pickup locations in Qatar / Western Union / MoneyGram branches in Qatar
Western and Union and MoneyGram both have cash pickup locations in Qatar, from which your recipient can collect a cash transfer you send from Australia. Photo ID and a transaction reference number will be required in order to collect the cash, while it's also a good idea to confirm opening hours by phoning ahead. Some popular Western Union and MoneyGram locations in Qatar are listed below.
Western Union
Doha

Al Zaman Exchange
Al Khor Al Khor, Doha
+0097-74-44435060
Open 7:30am to 10:30pm seven days
Qatar International Islamic Bank

Grand Hamad StreetDoha,
+974-44840000
Open 7:30am to 1pm Sunday to Thursday
Mesaieed

Al Wakrah Branch
Next To Retail Mart, opp. Al Ra
Al Wakrah Doha,
+974-44124832
Open 7am to 11pm Saturday to Thursday, 8am to 9pm Friday
Al Wakra Doha

Abdul Raham Bin Jassim Street Al Wakra, Qatar
+974-44630600
Open 7:45am to 10:30pm Saturday to Thursday,
3pm to 10:30pm Friday
MoneyGram
Doha

Ooreedoo
Ooredoo HQ2 Old Airport Road Near Qatar Airways Building
Doha, 217
44200700
Open 24/7
Tips for picking up cash in Qatar
The Department of Foreign Affairs and Trade recommends that Australian travellers to Qatar exercise normal safety precautions. When picking up cash from a transfer provider's branch, make sure that you take one or more friends along with you to provide extra security. Only visit a cash collection branch in an area you know is safe and make sure to never display your cash in front of strangers.
You can find more travel safety tips for Qatar on the Smartraveller website and across a range of travel blogs and forums.
Back to top
What are the steps to send money to Qatar?
Sign up for an account. You can usually sign up for a free account online by providing your full name, contact information, proof of ID and bank account details.
Enter transaction details. You'll need to provide the money transfer company with information about how much money you're sending, in what currency and where to.
Pay for your transfer. After reviewing the details and cost of your transaction, pay for your transfer and use the transaction reference number to monitor the progress of your funds.
More guides on Finder