How to send money to the Philippines
Need to send money to the Philippines? Find the best way to move your money internationally from Australia.
We're committed to our readers and editorial independence. We don't compare all products in the market and may receive compensation when we refer you to our partners, but this does not influence our opinions or reviews. Learn more about Finder.
When sending money to the Philippines, all you need to do is follow a few simple steps:
Compare services in the table below that can send your dollars to pesos.
Choose one and sign up for an account.
Add in the transfer details, including who you want to send it to and how much.
Confirm your exchange rate and pay.
Send money to the Philippines with WorldRemit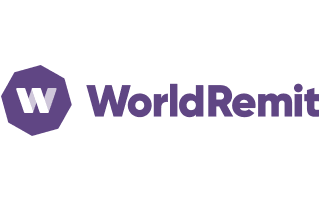 WorldRemit Offer
Send money online within minutes
Large range of destinations
Able to send to cash pickup locations
Send money to the Philippines with WorldRemit
Send money to 110+ countries for bank deposit, instant e-wallet, mobile top-up or cash pickup at 30,000+ agent locations worldwide.
Minimum transfer amount: $1
Maximum transfer amount: $50,000
Online transfer fee: $3.99
Cash pick up available.
Compare international money transfer services to the Philippines
Use our comparison calculator to assess transfer fees, exchange rates and other details for sending funds to the Philippines with a money transfer service.
Disclaimer: Exchange rates change often. Confirm the total cost with the provider before transferring money.
How to compare transfer companies when sending money to the Philippines
Exchange rates. Nearly all providers skew exchange rates for a profit. Compare the rate you're offered to the mid-market rate – the rate banks and transfer services use when they trade among themselves – and look for the smallest margin between them.
Transfer fees. Find out whether the provider charges a flat fee or a percentage of your transfer. If you're sending a large amount, ask whether you qualify for a fee-free transfer.
Transfer speed. If it needs to be there fast, companies like Western Union and MoneyGram allow for quick cash pick-ups, often in minutes. If you've more time, you'll get better rates and fees with an independent provider.
Transfer limits. Your best option might depend on how much you want to send. For large transfers, weigh the best exchange rate — especially since providers encourage large transfers by offering low fees. For smaller amounts, consider the fees you'll pay on top of the exchange rate.
"Hedging" options. Ask whether you can schedule payments ahead of time or protect your transfer against market fluctuations with a limit order or forward contract.
Delivery options. Can the cash be collected from a transfer agent, or will it be deposited into your recipient's Philippines bank account?
Customer service. Most companies offer customer service by Internet chat, phone, in person or by email. Make sure help will be available if you need it.
Foreign exchange rates explained
An exchange rate determines how much one country's currency is worth in another currency. When a country's currency is strong, it yields more money when exchanging it in a country with a weak currency. The Philippine peso has historically been one of the weaker currencies in Asia. Economic stability, inflation and regional politics all impact the Philippine peso's value.
Today's exchange rate AUD to PHP
AUD to PHP: Historical rate chart
1
0
Updated: 28 Oct 2020 02:59:53 UTC
What are the ways I can send money to the Philippines?
The Philippine peso is traded regularly on global currency markets, which means you have plenty of options to choose from when looking to send money to the Philippines. These include the following:
Bank transfers. Many Australian banks will let you send funds to the Philippines, though you should keep an eye out for poor exchange rates and high fees.
Money transfer providers. Specialist money transfer services like WorldRemit and TransferWise offer fast and affordable international money transfers.
Providers with cash pick-up. MoneyGram and Western Union offer fast transfers that you can pick up from a number of agent locations across the Philippines.
PayPal. PayPal offers secure international transfers from Australia to the Philippines if both you and your recipient have an account.
International money orders. Although not a quick option, you can choose to post an international guaranteed cheque from your bank.
Banks versus money transfer companies
Many major Australian banks offer the option to send funds to the Philippines, but they typically charge high transfer fees and offer exchange rates that are significantly lower than the mid-market rate (or the rate banks and transfer providers use when trading among themselves).
A reputable money transfer specialist can often offer better exchange rates and also charge lower fees, saving you money and putting more Philippine pesos into your recipient's pocket.
Example: Paul sends money to the Philippines
Paul wants to send a gift of AUD$1,500 to his cousins in the Philippines, but he knows that using his bank to do so will be unnecessarily expensive. With this in mind, he decides to compare the exchange rate and fees of his bank with those offered by a specialist money transfer company. The results of his comparison can be seen in the table below.
| | Major Australian bank | Money transfer specialist |
| --- | --- | --- |
| Exchange rate | AUD$1 = PHP36.515 | AUD$1 = PHP38.719 |
| Transfer fee | AUD$12 | AUD$0 |
| Transfer time | 1-3 days | 1-2 days |
| Transfer options | Online, in branch | Online |
| Amount received for AUD$1,500 (PHP) | PHP54,773 | PHP58,079 |
| Difference (PHP) | | +PHP3,306 |
As you can see, not only can Paul save $12 in fees but he can also send an extra PHP3,306 to his relatives by using a money transfer company.
Tips when sending money to the Philippines
Making an emergency transfer to someone in the Philippines
You might need to send an emergency cash transfer to the Philippines – for example, if a friend travelling through the country loses their wallet. When you need to transfer funds urgently, your fastest possible transfer will often be the most expensive option. Carefully review the exchange rate and transfer fee against your needs so you understand exactly how much it will cost you.
Tips for picking up cash in the Philippines
Check an agent's location and hours of operation before visiting.
Avoid visiting any unsafe areas.
Don't wave your cash around in public and make yourself a target for thieves.
Don't carry large sums of money around for any longer than is necessary.
Deposit the money into your bank account as soon as possible.
Back to top
Cash pick-up locations in the Philippines
About the Philippines and Australia
Australia and the Philippines are located quite close to one another and enjoy friendly ties. Australia is home to over 220,000 Filipino Australians, the fifth largest subgroup of overseas Filipinos in the world. The largest communities of Filipino Australians can be found in Sydney and Melbourne, though smaller pockets exist in other capital cities.
According to data from the World Bank, in 2017 Australia sent just over $1 billion in remittances to the Philippines. How do the other top 10 countries stack up against how much Australia is sending to the Philippines?
| Rank | Receiving country | Amount of remittances Australia sent in 2017 |
| --- | --- | --- |
| 1 | China | $2,921,831,167 |
| 2 | India | $1,943,847,714 |
| 3 | Vietnam | $1,182,063,046 |
| 4 | United Kingdom | $1,084,074,219 |
| 5 | Philippines | $1,002,359,356 |
| 6 | Lebanon | $951,642,777 |
| 7 | Italy | $733,516,523 |
| 8 | Germany | $556,414,028 |
| 9 | France | $424,370,489 |
| 10 | Sri Lanka | $392,587,253 |
Next steps
While you can send money to the Philippines via your bank, there are other more affordable ways to send money overseas. Once you've compared your options in the table above and found the best one for you, head over to the provider's website and register for an account. While the registration part of the process may take some time, once you have your account set up, you'll be good to go.
Frequently asked questions
Image: Shutterstock
More guides on Finder