Compare some of the best ways to send money from Australia to Malaysia.
If you're looking to send money to Malaysia in a fast and cost-effective way, a money transfer provider might be the ideal option for you. When choosing a provider, it's best to consider factors such as transfer fees and exchange rates to make the most of your transfer and save money.
Compare the money transfer providers below to find a cheap way to transfer money from Australia to Malaysia.
International Money Transfer Offer
Exclusive: Instarem International Money Transfers
Low transfer fees
Zero-margin exchange rates
Same or next business day transfer
Earn loyalty points on sign up, referral and every transaction
$15 off first transfer when registered through finder (T&Cs apply)
International Money Transfer Offer
InstaRem offers simple and quick international money transfers with zero-margin exchange rates. There's a flat 0.5% transfer fee for most transfers. Earn loyalty points on sign up, referral and every transaction, plus finder customers receive $15 off first transfer (T&Cs apply).
Minimum transfer amount: $200
Online transfer fee: $0.50
Compare money transfer options to Malaysia
Rates last updated August 17th, 2018
The offers compared on this page are chosen from a range of products
finder.com.au
has access to and are not representative of all the products available in the market. Products are displayed in no particular order or ranking. The use of terms "best" and "top" are not product ratings and are
subject to our disclaimer
. You should consider seeking independent financial advice and consider your personal financial circumstances when comparing products.
Can't find what you're looking for? Have a TorFX currency expert contact you for free
Save money on your personal or business international money transfer today. Fill in the form and you'll be contacted by a foreign exchange expert to have an obligation-free discussion about your options. Our foreign exchange experts offer a best rate guarantee, are ASIC authorised and never charge transfer fees.
They can help you with all your needs including:
Buying property abroad
Emigrating
Regular overseas payments
Risk management
Forecasting
Using a bank to send money to Malaysia
Most of us already have an account with a financial institution, and this is usually the first place people look when they want to send money overseas. However, you should consider whether your bank going to give you the best deal on your international money transfer to Malaysia. It may be worth looking at specialist international money transfer companies since you may find your dollar goes a little further. Consider the example below:
| | Money Transfer Service | Bank |
| --- | --- | --- |
| Transfer amount | AUD$1,000 | AUD$1,000 |
| Exchange rate | AUD$1 = MYR3.17970 | AUD$1 = MYR2.98 |
| Transfer fee | AUD$6.95 | AUD$20.00 |
| Amount received (in Malaysian ringgit) | MYR3,157.60 | MYR2,984.60 |
| Transfer time | Two business days | Three to five business days |
| Transfer options | Online | Online |
| Difference of | +MYR173 | |
Rates are correct 30 May 2017.
How to compare your options when transferring your money to Malaysia
Want a better exchange rate?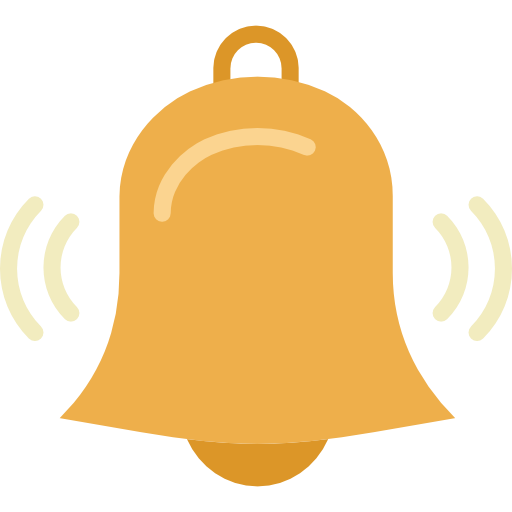 Keep ahead of the curve with daily currency exchange rate alerts.
If this is the first time you're sending money to Malaysia, you should know the following when you compare quotes from different money transfer companies:
The exchange rate. This is the rate of conversion from Australian dollars to Malaysian ringgit. The exchange rate is one of the most important considerations, but it's not the only consideration. Be conscious of fees, too. Sometimes, a provider can offer a good exchange rate, but will charge a fee for the transfer which eats into any gains made on the conversion.
Transfer fees. How much does it cost to send money to Malaysia? International transfer companies can charge a flat fee, a percentage or no fee at all. Most non-bank transfer companies will waive the transfer fee if you're sending over a certain amount.
Pickup methods. Do you want to send the money directly to the recipient's bank account or do you want them to collect the cash from a local business? If a friend or relative doesn't have access to a bank account, then cash collection from a local merchant is advised. Be aware that the collection method affects the time it takes for the cash to become available. Money sent from a non-bank transfer company and collected from a local business can be ready in minutes.
Transfer time. Transfer time and pickup methods are linked. Sending money online to a bank account can take up to five business days before the funds are available. Sending money to be collected as cash from a business will be ready much sooner.
Minimum transfer amounts. The smallest amount of money you can send differs from provider to provider. Generally, you're able to send as little as a few hundred Australian dollars at a time; however, transactions under a certain amount are likely to attract a transfer fee.
Customer service. Who can you speak to if something goes wrong with the transfer, or you want to confirm the specifics of the transaction? Check to see whether you can contact the provider's customer service team on a weekend, and whether they offer a 24-hour service.
Emergency cash transfers to Malaysia
Wallets and bags can go missing while you're on holiday. If you're in Malaysia and you're stuck without cash, there are options to get access to emergency cash. Consider the following:
Cash pickup services
Get someone to send you the money using a cash pickup service like Western Union or MoneyGram. For a small fee, money can be available only minutes after it has been sent from Australia.
Emergency cash advances
Visa, Mastercard and American Express can give you an emergency cash advance if your card is lost or stolen. The card scheme will make the money in your account available through a participating merchant in Malaysia.
Travel insurance
Your travel insurance policy may have an emergency assistance benefit that includes a provision of emergency cash. Check your policy terms and conditions to see whether you're eligible to receive this benefit.
Documentation you'll need when sending money to Malaysia
If you want to send money to a Malaysian bank account, you'll need the following details.
Bank name, BIC and account number.
If you want to carry out a bank-to-bank transfer, the above information should be enough to complete the transfer. If you're sending the money through an international payment service like Western Union, you may be required to open an account first. You will need to provide basic personal information about yourself to complete the registration. Expect to supply the following information about yourself to send money to Malaysia.
Your contact information, including email address
Your address
Following your registration and completion of the funds transfer, you should be given a receipt (generally on the email you provided) with a reference number. There are a number of online and brick-and-mortar money transfer companies that you can use to send money to Malaysia.
Some words and phrases you need to know
Remittance - penghantaran wang
Remittance fees - yuran penghantaran wang
Overseas remittance - penghantaran wang ke luar negara
Send money overseas - menghantar wang ke luar negara
Send money to Australia - menghantar wang kepada Australia