Send money to Japan
Understand what your options are when transferring funds to Japan.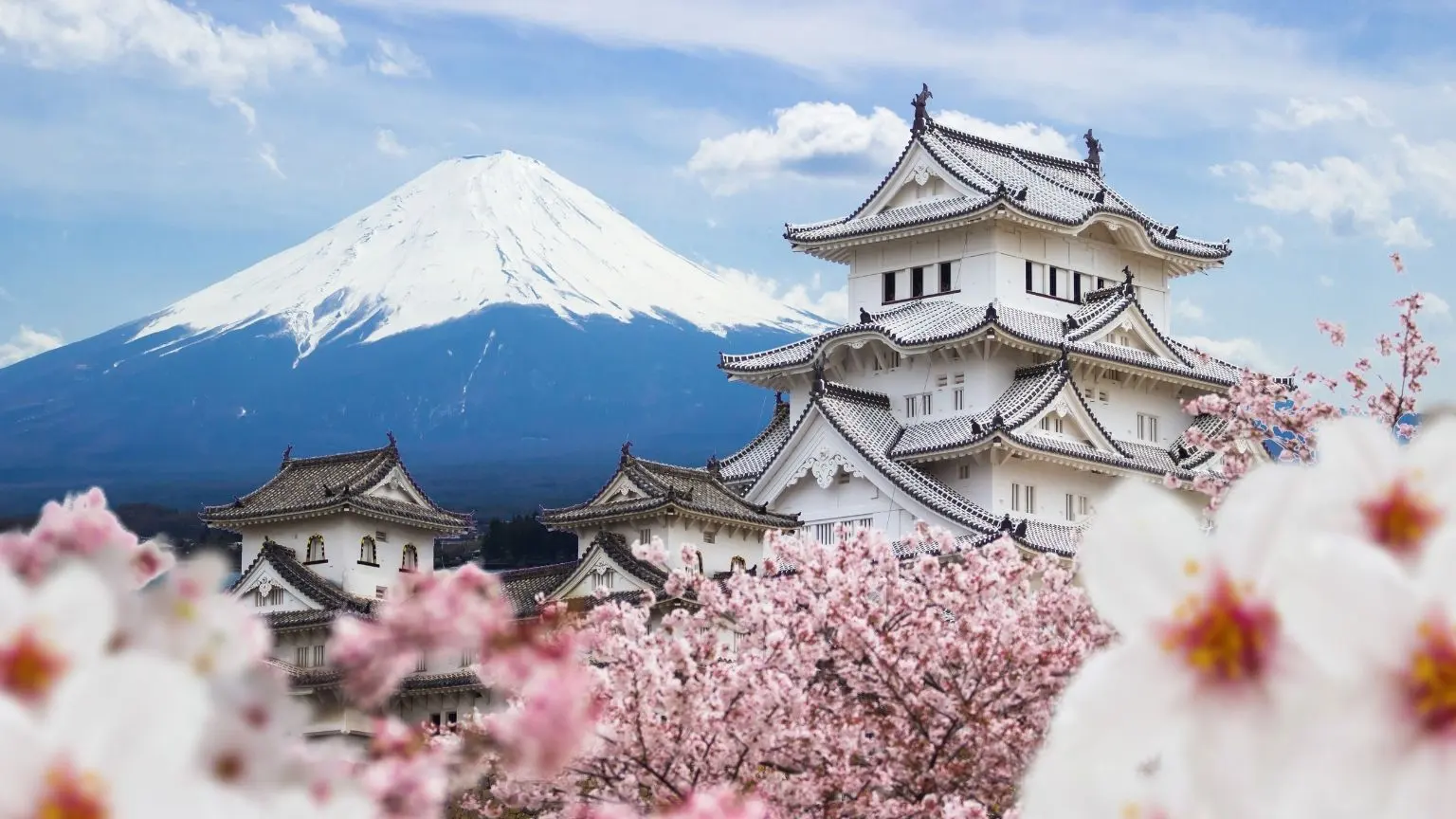 We're committed to our readers and editorial independence. We don't compare all products in the market and may receive compensation when we refer you to our partners, but this does not influence our opinions or reviews. Learn more about Finder .
Whether you're a Japanese national living in Australia trying to support a family back home, or an Australian buying a property or car in Japan, there's never been a better time to need to transfer money to the land of the rising sun.
There are now many banks and money transfer services available to help you send money overseas to Japan without high exchange rates and high fees.
Send money to Japan with TorFX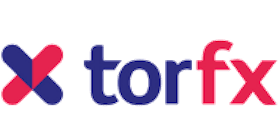 TorFX International Money Transfers Offer
No extra fees
Fix your exchange rate for up to 2 years
Price-match guarantee
Personal account manager
Send money to Japan with TorFX
TorFX guarantees to match any competitor's exchange rate. Conditions apply.
Send money overseas in 30+ currencies with competitive rates for transfer amounts over $2,000.
Minimum transfer amount: $2,000
Online transfer fee: $0
Compare international money transfer companies which allow transfers to Japan
You can use the table below to sort through different money transfer options to Japan. Use the table headings to sort through fees, minimum transfer amounts, transfer methods and more. If you'd like to find out more about a product, click the "More" link, or if you'd like to register with the service click on "Go to Site".
Disclaimer: Exchange rates change often. Confirm the total cost with the provider before transferring money.
Keep ahead of the curve with daily currency exchange rate alerts
*The products compared on this page are chosen from a range of offers available to us and are not representative of all the products available in the market. There is no perfect order or perfect ranking system for the products we list on our Site, so we provide you with the functionality to self-select, re-order and compare products. The initial display order is influenced by a range of factors including conversion rates, product costs and commercial arrangements, so please don't interpret the listing order as an endorsement or recommendation from us. We're happy to provide you with the tools you need to make better decisions, but we'd like you to make your own decisions and compare and assess products based on your own preferences, circumstances and needs.
Speak to a FX Expert

Save money on your personal or business international money transfer today. Fill in the form and you'll be contacted by a foreign exchange expert to have an obligation-free discussion about your options. Our foreign exchange experts offer a best rate guarantee, are ASIC authorised and never charge transfer fees.
They can help you with all your needs including:
Buying property abroad
Emigrating
Regular overseas payments
Risk management
Forecasting
Back to top
Definition: Best* way to send money overseas
There is no single best way to send money overseas, and the best way for you may not be the best for someone else.
This is because there are other factors to consider when sending an international money transfer in addition to the exchange rate, including the transfer fees, the payment method, the speed of delivery and the level of customer service. One person may prioritise the exchange rate, while someone else may prioritise the payment method.
You should consider a range of products when deciding which provider is most suited to your personal money transfer needs.
Banks vs money transfer companies
The Japanese company that Haruto works for has asked him to oversee their operations in Sydney. He agrees to the new position, but with young children in school does not think that an overseas move is in their best interest. Instead he decides to investigate ways in which he can continue to support them financially by sending money home weekly.
Haruto starts by comparing a bank's money transfer services with a money transfer service company to see which will give him the most value for his money:
| | Bank | Money transfer service |
| --- | --- | --- |
| Exchange rate | The exchange rate offered by the bank is 90.3 Yen for every Australian dollar. | The exchange rate offered by the non-bank service is 91.46 Yen for every Australian dollar |
| Transfer fee | There is a $22 fee charged to the sender. Check with your Japanese bank to see if they charge additional money when accepting the transfer. | There is a $70 fee charged to the sender. The recipient should not be charged. |
| Amount received for $1,000 AUD | Haruto's wife will receive 89,860 Yen when he sends $1,000 Australian dollars. | Haruto's wife will receive 91461.43 Yen when he sends $1,000 Australian dollars. If he chooses to have it deposited directly into his bank account, it will be 92030.69 Yen. Check with the recipient bank to see if they charge a fee for the receipt of funds sent from Australia. |
| Transfer time | Typically three to five business days. | The money is received within minutes after it is sent if it is to be pick up. For bank transfers it will take one to two days before the funds get to the bank. |
| Transfer options | This is a bank to bank service only. | This company will allow for transfers to be picked up in person or sent to a bank account in Japan. |
Difference. There is a difference of 1601.43 Yen if Haruto's wife were to pick up the money and 2170.69 Yen for a bank transfer. This is a significant difference even when subtracting the approximate 4400 Yen that Haruto is paying in fees.
Back to top
How to compare transfer companies when transferring money to Japan
As you can clearly see from Haruto's case study, it pays to do your homework when considering transferring money from Australia to Japan. Especially in a situation such as his where he plans on making weekly money transfers. Look closely at the following when comparing money transfer service providers to avoid paying more than you have to:
Exchange rate. This is where you have the most opportunity to lose money without even knowing it. Check these carefully from provider to provider to find the one that gives the best* rates.
Fees. Calculate the fees as well and figure them into the difference. While on the surface of the case study it appears that the fees of the transfer service are exorbitant, they still don't make up the difference in the amount of money lost in the exchange rate.
Pickup methods. This depends on your personal situation and that of the person who you are sending the money to. The flexibility of having options within one company can make things easier, especially if the money is needed immediately.
Transfer time. For regular payments, waiting a few days may not be a problem but when you need the money fast you may like the option of a quicker transfer.
Transfer amount. If you have plans of sending large amounts of money at a time, you will want to check with the provider first. Most will have a limit on the amount you can send per transaction.
Definition: Best* exchange rate
There is no single best exchange rate, and the best exchange rate for you may not be the best for someone else. Exchange rates are also affected by wider economic factors. Previous performance isn't an indication of future performance. You should consider a range of products when deciding which provider is most suited to your personal money transfer needs.
Back to top
How to send money to Japan from Australia
Japanese nationals have many options available to them for sending money back home including:
Banks. Almost all Australian banks which offer international money transfers will allow you to transfer funds to Japan. This includes Australia's big four banks and a large number of smaller banks. Some bank accounts, such as multi currency accounts, can be used to keep your funds in JPY and convert them to other currencies when you want to, and others, such as Citibank's Plus Transaction Account will allow you to send free money transfers from your internet banking.
Money transfer services. Transfer services including the ones mentioned in the table above, and others including Western Union and MoneyGram allow you to make transfers to Japan. Some of these services allow you to schedule regular transfers, forward contracts and limit orders.
Back to top
Emergency cash transfers in Japan
Australian visitors to Japan can also take advantage of money transfer services if they suddenly find themselves without any cash:
Money transfer companies. Even non-residents of Japan are permitted to pick up money if a family member or friend sends them emergency funds from Australia. So long as you have the transfer number and passport you should be able to easily retrieve this money.
Travel insurance. When travelling overseas, it is essential that you purchase a travel insurance policy. This can help you with quick access to money if you are the victim of a crime or lose your wallet while visiting Japan.
Back to top
Western Union and MoneyGram cash pickup locations in Japan
There are a number of locations in the major cities in Japan where you can pick up money from a transfer service company:
MoneyGram - Tokyo
Kyodai Remittance-Shinjuku 2

1 F Root Bldg

1-11-19 Hiyakunin-Cho

Tokyo, 169-0073

32-801-029

Open Monday through Friday 10:30am to 6:30pm Saturday and Sunday 10:30am to 5:30pm
Digital Tokyo

7F Union Roppongi

2-3-9 Roppongi

Tokyo, 106-0032

0345-308-323

Open Monday through Friday 9am to 7pm Saturday 10am to 4pm Sunday closed.
Fukui

SBI Jyutaku Loan Kanazawa

4-1-22 Izuminode-Machi

Kanazawa, 921-8116

762-451-001

Open Monday through Saturday 9am to 6pm Closed on Wednesday and Sunday.
Kyodai Remittance - Nagoya

1 F Marukoshi Bldg

4-6-5 Sakae

Nagoya, 460-0008

0522-520-551

Open Thursday through Tuesday 10am to 6pm Closed on Wednesday.

Western Union-Tokyo
Western Union - Tokyo
Tokyo-eki-mae Shop

1F The 2nd Daikoku Bldg, 1-6-19 Yaesu

Chuo-ku, Tokyo

0034-800-400-733

Open Monday through Friday 10am to 7:30pm Saturday and Sunday 10am to 5pm
Suitengu Shop

1F Oshima Bldg

1-15-4 Nihombashiningyo-cho

Chuo-ku, Tokyo

0034-800-400-733

Open Monday through Friday 9:30am to 6:30pm Saturday 10am to 3:30pm
TIS Kyoto Shop

C/O Tis Kyoto, JR Kyoto Station

Higashi-shio koju cho, Shiokoju-kudaru

Karasuma-dori, Shimokyo-ku

Kyoto-city, Kyoto

0034-800-400-733

Open Monday through Sunday 10:30am to 6:30pm
Ticket Shop Tokai Kyotoekimae-Ten

1F ON Bldg, 544-2 Higashishiokojicho

Shinmogyo-ku

Kyoto-city, Kyoto

075-344-0330

Open Monday through Sunday 11am to 8pm
Back to top
Tips for picking up cash in Japan
Japan is a safe vacation destination for Australian travellers. You should, however, exercise caution when picking up your cash. If possible go during the day and use a taxi or hotel-supplied form of transportation to get to the pickup location.
How to send money to Japan
Sending money from Australia to Japan will be relatively easy once you learn the steps. If you have set up a bank account for these transactions you can typically do the transfer online. For money transfer service providers be prepared with the following information:
Recipient name. With cash transfers it is important that the name you send the money to matches perfectly with the recipient's identification. Double check that the agent made no errors before leaving the location.
Amount sent. The agent at the pickup location is going to ask a number of questions to make sure that the money is being given to the individual it was intended for. Make sure that you let your family member know the exact amount.
Tracking number. Transfers are tracked using a distinct set of numbers. For security purposes the recipient will need to give these numbers at the pickup agency.
Your name. The recipient should also know your name and contact information.
You will be given documentation once the transaction is complete. Provide your recipient with the correct information and keep those papers in case there is a problem with picking up the money.
Finding a reliable company to send your money from Australia to Japan can provide you with peace of mind that your family is always being taken care of. Explore the options available, both banks and transfer companies, to find the one that meets your needs for the best price
Back to top
More guides on Finder