How to send money to Guatemala
Compare fees and exchange rates to get the best deal on your next money transfer to Guatemala.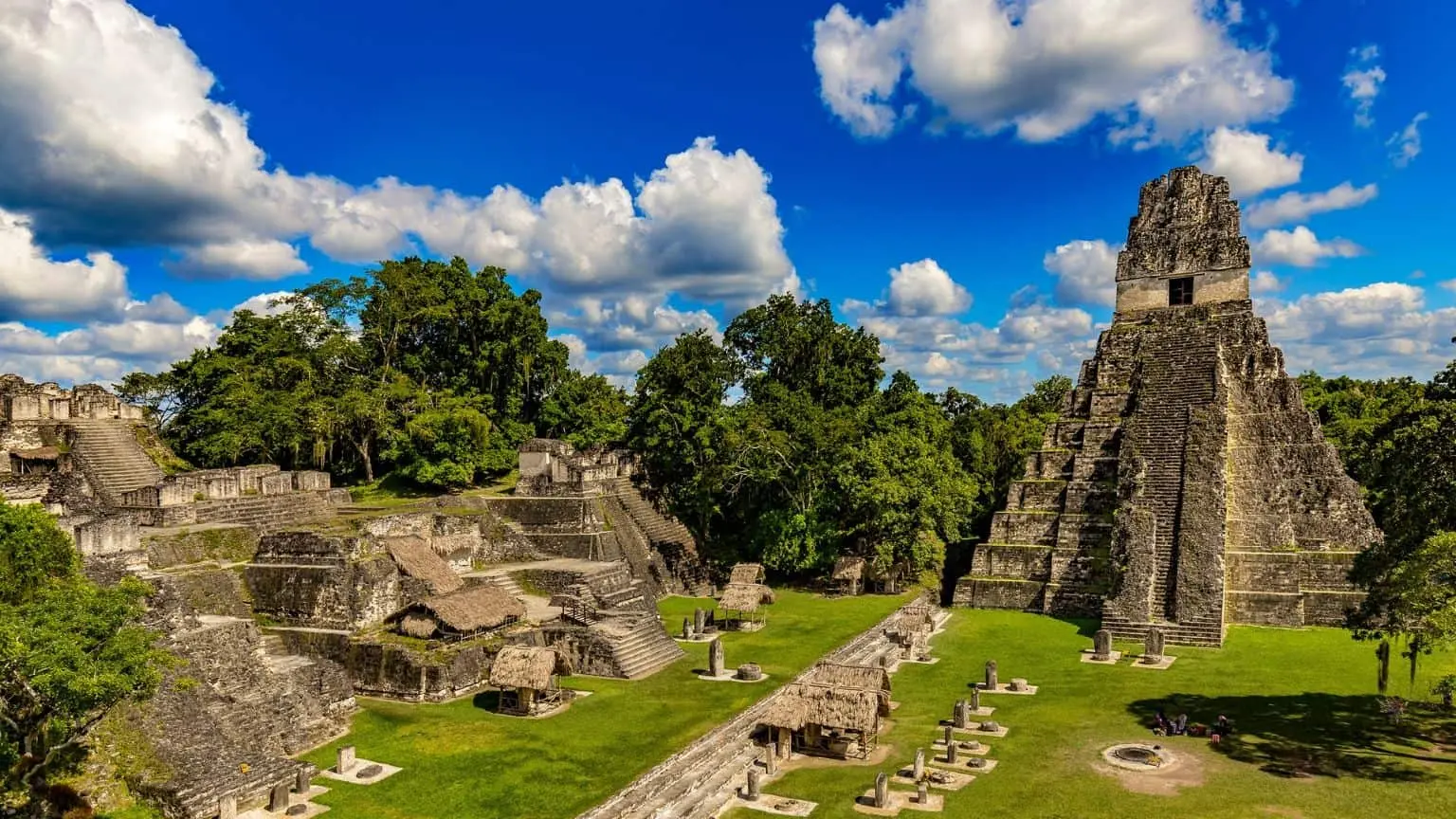 We're reader-supported and may be paid when you visit links to partner sites. We don't compare all products in the market, but we're working on it!
The central American nation of Guatemala boasts breathtaking volcanoes, extensive tracts of rainforest and ancient Mayan ruins. Home to a population of more than 15 million, Guatemala is bordered by Mexico, Belize, Honduras and El Salvador. If you need to send money from Australia to Guatemala, make sure to compare your transfer options – shopping around for a more cost-effective deal can lead to big savings.
Send money to Guatemala with WorldFirst
WorldFirst helps individuals and businesses make cheaper, faster, and safer international money transfers. Enjoy a $0 transfer fee and get access to daily market updates, rate alerts, and your call answered within 3 rings.
Preferential rate for Finder customers
Will price match any eligible quote from another provider
Free local currency accounts for business users
Compare money transfer services
Disclaimer: Exchange rates change often. Confirm the total cost with the provider before transferring money.
Banks versus money transfer companies
If you want to send money overseas, to Guatemala or anywhere else, your bank will most likely be able to help.
However, while banks offer an easy and convenient transfer service, they don't offer great value for money. Their exchange rates are typically quite low and their fees are usually high, which basically means international money transfers are far less affordable than they should be.
A much more cost-effective transfer option can be found through specialist online transfer companies such as WorldRemit. These providers trade large volumes of foreign currency and can offer much better exchange rates than the banks.
Their transfer fees are also lower and sometimes even non-existent, so shopping around for a better deal is always recommended.
Jack Sends Money to Guatemala
Jack wants to send $1,000 to Steven, his friend who lives in Guatemala. Steven's 30th birthday is fast-approaching and Jack wants to send the money as a gift, but he's dismayed to find that his bank doesn't offer money transfers in an exotic currency.
In an effort to find a more attractive deal, he compares the fees and features of two specialist money transfer companies. As you can see in the table below, Jack can send an extra 14 GTQ by using the first transfer company and can also save AUD $5 in transfer fees.
| | Money transfer company 1 | Money transfer company 2 |
| --- | --- | --- |
| Exchange rate | 1 AUD = 5.365 GTQ | 1 AUD = 5.351 GTQ |
| Transfer fee | $0 | $5 |
| Transfer method | Online bank account transfer | Online bank account transfer |
| Processing time | 1-3 days | 1-3 days |
| Amount received (in GTQ) | 5,365 GTQ | 5,351 GTQ |
Today's exchange rate AUD to GTQ
How do I compare transfer companies when transferring and receiving money via Guatemala?
Exchange rates. Check to see how a provider's exchange rates stack up against its competitors, as even a slight discrepancy in exchange rates can result in a big difference when it comes to the final amount your beneficiary receives.
Transfer methods. Can you place transfers online or at a branch? Are phone and mobile app transfers also available?
Transfer options. Can you place forward contracts and limit orders as well as regular transfers? Do you have the option of scheduling regular payments in advance?
Minimum and maximum limits. If the company imposes minimum and maximum limits on each transfer, will those limits have any effect on your regular transfer requirements?
Processing times. Transaction processing times can vary from a few minutes to five business days.
Pickup options. Some companies offer cash pickup transfers while others offer bank account deposits.
Customer service. Check to see how customer support is offered (phone / email / live chat) and the hours during which it is available.
Back to top
How do I send money to Guatemala from Australia?
Specialist transfer providers. Companies such as WorldRemit offer fast and affordable international transfers.
Cash pickup transfer companies. Check to see if there is a Western Union or MoneyGram agent close to your recipient in Guatemala.
Bank transfers. Another option is to send a transfer from your Australian bank account to your recipient's account in Guatemala.
International cheques. A more time-consuming method is to obtain an international guaranteed cheque from your bank.
How do I receive money from Guatemala in Australia?
Specialist transfer providers. Compare a range of options to see which transfer companies offer transactions from Guatemala to Australia.
Cash pickup transfer companies. It's quick and easy to search online for your nearest cash pickup location.
Bank transfers. Do a quick comparison to see how your bank's exchange rates stack up against those offered by other providers.
International cheques. Find out how much your bank will charge you when you cash an international cheque.
Back to top
Emergency cash transfers in Guatemala
Sometimes you might need to send a fast cash transfer to Guatemala as quickly as possible, and companies like Western Union and MoneyGram can help you do this. Just be aware of the fact that emergency cash transfers tend to cost more than normal transactions due to higher fees and possibly lower exchange rates. Reviewing the details and full cost of your transaction before you agree to it is essential.
Cash pickup locations in Western Union/MoneyGram branches in Guatemala
Western Union and MoneyGram offer fast and easy international cash transfers through their large money transfer networks. The details of some popular cash pickup locations across Guatemala are listed below – make sure you have photo ID and a transaction ID number handy when you go to collect cash, while you might also want to phone ahead to confirm the agent's address.
Western Union
Guatemala City
Agromercantil 6 Avenida 3 22 Zona 10 2 Nivel Edif Centro Medico 2 Guatemala, Guatemala +502-23386565 Open 10am to 6pm Monday to Friday, 10am to 1pm Saturday
Agromercantil 5 Calle Interior Finca La Aur A Un Lado De Taquillas Parque Guatemala, Guatemala +502-23386565 Open 9am to 5pm seven days
Mixco
Agromercantil Calzada San Juan 12 85 Zona 4 Mixco Mixco, Guatemala +502-2-24311516 Open 9am to 7pm Monday to Friday, 9am to 1pm Saturday
Agromercantil Blvd El Caminero 14 32 San Francisco Zona 6 Mixco Cc San Francisco Mixco, Guatemala +502-24375772 Open 8am to 5pm Monday to Friday, 9am to 1pm Saturday
MoneyGram
Guatemala City
Banco G&T 13 Av. 5-40 Zona 1 Guatemala, 01001 1222204892 Open 9am to 5:30pm Monday to Friday
Banco Industrial 13 Avenida 5-40 Zona 1 Guatemala, 22204892 Open 8am to 5pm Monday to Friday, 8am to 12pm Saturday
Mixco
Banrural Mixco 50222204391 Open 9am to 5pm Monday to Friday, 9am to 1pm Saturday
La Torre Lote 7 MZ A S B-6. Mixco, 1057 66799036 Open 8am to 9pm seven days
Back to top
Tips for picking up cash in Guatemala
Australian travellers to Guatemala are advised to exercise a high degree of caution by the Department of Foreign Affairs and Trade, so keep the following tips in mind when collecting cash:
Don't go alone – ask a friend to come along
Only visit cash pickup locations in areas where you feel safe
Don't display your cash in front of strangers
Don't carry the money around for any longer than you need to
Back to top
What are the steps to send money to Guatemala?
Sign up for an account. It's usually free to sign up for an account online, and you'll usually need to supply your full name, contact details and proof of ID.
Provide your transaction information. The next step is to provide all the details of your money transfer, including the amount you're sending, where you're sending it to, and in what currency.
Finalise your transfer. The last step in the process is to review the cost of your transaction and then submit your transfer request. Many companies also offer an online tracking service so that you can check on the progress of your funds.
More guides on Finder