Industrial Factory Finance Loans
Industrial factory finance is a way for you to get capital for a variety of purposes, from buying real estate to refinancing existing commercial loans.
We're reader-supported and may be paid when you visit links to partner sites. We don't compare all products in the market, but we're working on it!
Industrial factory finance lets your business – whether it be small, mid-sized or large – get access to capital for a range of reasons. This can include buying commercial real estate, constructing industrial property or refinancing an existing property loan. A number of lenders across Australia provide industrial finance or commercial loans, but factors like loan term, interest rate, repayment flexibility, and payment methods vary from one provider to the next.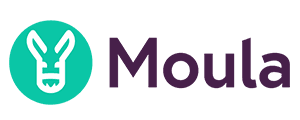 Moula Business Loan
Borrow up to $250,000
Flexible lending criteria
No hidden fees

100% confidential application
Moula Business Loan
An unsecured business loan with online application and no upfront or early repayment fees.
Interest rate type: Fixed
Loan security: Unsecured
Upfront fee: 2% Establishment fee
Minimum loan amount: $5,000
Maximum loan amount: $250,000
Maximum loan term: 2 years
Business lenders you can compare
How does industrial factory finance work?
You, as the owner of industrial premises like a factory or commercial establishment, can apply for industrial factory finance or a commercial loan. You can use the loan for just about any industrial-related expense, which could include buying, leasing, or constructing real estate; building a land bank; or refinancing existing commercial property.
Commercial loans can come with fixed and variable interest rates, but fixed rate terms generally don't exceed five years. Whether or not you can make additional repayments, and if there's a limit attached, depends on the type of finance you take as well as the finance provider.
What to know when comparing your options
Since there are a number of options when it comes to getting industrial factory finance, comparing the following factors can help:
Interest rate type. A fixed rate ensures that your repayments remain the same through the entire term of the loan, so you don't have to worry about interest rate hikes in the future. With variable rate loans, you can benefit if there's a drop in rates down the line.
Interest rate. No matter how much money you want to borrow, you'll have to repay the principal along with the interest it attracts. Even seemingly small differences in interest can have a significant impact on the total interest you pay.
Minimum and maximum amount. The minimum and maximum you can borrow varies between lenders. Some might require that you borrow a minimum of $5,000 and industrial finance can be available up to a maximum of $5 million.
Repayment flexibility. In most instances, you can choose between making weekly, fortnightly, and monthly repayments. With some loans you can make an unlimited number of extra repayments, while with others you can make extra repayments up to a given amount each year.
Redraw. With commercial loans that allow extra repayments, find out if they come with redraw facilities and also check if there are any limits attached.
Pros and cons of Industrial Factory Finance
Pros
A way to purchase real estate. With the right kind of finance you can own your premises, and this comes with tax advantages as well as better control over overhead expenditures, appreciation, and depreciation.
Develop and construct. You can get one of these loans if your business needs to construct a commercial building, subdivision, or residence. While some banks don't provide loans if you won't generate income until the property is complete, others understand that your project requires finance before it can generate profit.
Keep positive cash flow. You can keep working capital in your business while investing more in it at the same time.
Cons
Take on more debt. Taking on any kind of debt is a risk to your business, and if you don't plan carefully you could end up in a situation when you can't keep up with repayments.
Manage cash flow
If your business has a few outstanding invoices, invoice financing can help manage your cash flow. It's a type of business loan that is secured by the unpaid invoices and comes with reduced risk, no asset requirements or interest payments.
Compare invoice financing products below.
Is there anything to avoid?
Don't take on any kind of finance without going through the applicable fees and charges first. If you want options for your loan, make sure you compare without applying – making multiple credit applications can have an adverse effect on your credit history.
Frequently asked questions about industrial factory finance
Can anyone apply for industrial factory finance?
You can apply for industrial factory finance if you have a business registered in Australia, although approval is subject to you meeting the set lending criteria.
What is the minimum and maximum term I can look at?
You can get terms starting at the one year mark, while some variable rate commercial loans come with terms of up to 20 years.
Can I apply for a loan with bad credit history?
Yes, certain industry factory finance providers accept applications from businesses that have bad credit or no credit history at all.
Picture: Shutterstock
More guides on Finder