Compare personal loans with fast approval
Find out where you can get a quickly approved personal loan today.
We're reader-supported and may be paid when you visit links to partner sites. We don't compare all products in the market, but we're working on it!
An increasing amount of lenders are offering personal loans with fast approval and quick funding. Some lenders can approve and fund loans the day you apply. So, if you're in need of a personal loan – whether it's to finance a car purchase, take a holiday or deal with an unexpected expense – there's likely a loan to fit your circumstances.
This guide will take you through which lenders offer these loans and what you need to know before you apply.

Fast personal loan turnaround times?
| Lender | Turnaround time | Conditions |
| --- | --- | --- |
| ANZ | Same day | Funds need to be paid into an existing ANZ account. |
| Bankwest | Same day | Existing customers need to apply by 4pm WST and have three months' salary in their account. |
| CommBank | Same day | Apply by 12pm AEST Monday–Friday. Existing customers can apply through Netbank. New customers need to apply in-store. |
| MoneyMe | Instant | New and existing customers can get instant access to funds on a virtual card by applying online. |
| NAB | Same day | Existing customers need to apply by 2pm AEST in-store. |
| Westpac | Same day | Available to existing customers that apply in-store or online. |
NAB Personal Loan Unsecured Fixed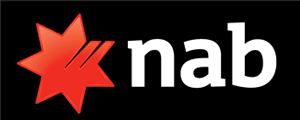 NAB Personal Loan Unsecured Fixed
Additional repayments without penalty
No early exit fees
Borrow up to $55,000

100% confidential application
NAB Personal Loan Unsecured Fixed
NAB offers a fixed interest rate loan. Use your loan for a holiday, home improvement, a special project or even a wedding. It's even a smart way to take control of your credit card debt.
Interest rate from: 9.99% p.a.
Comparison rate: 10.88% p.a.
Interest rate type: Fixed
Application fee: $150
Minimum loan amount: $5,000
Maximum loan amount: $55,000
Fast personal loan comparison
How do fast personal loans work?
Fast personal loans are like any other form of personal loan, but with quicker turnaround times. In some cases, loans with low documentation may be faster, as less time is required to be spent on the application process. Often, low doc loan lenders also offer same-day funding.
If you're only looking to borrow a small amount (less than $5,000) and want to repay it quickly, you can consider a short term loan. These loans are available to people with bad credit or those who receive Centrelink payments as income and are funded quickly. You can borrow between $100 and $5,000 with a short term loan and repay it in terms ranging from 16 days to 1 or 2 years.
Banks and more traditional lenders also offer fast personal loans. These can be for amounts of between $3,000 and $80,000 and are repaid in terms ranging from 1 to 7 years. You'll need good credit and a steady income to be approved for one of these loans.
What types of personal loans can be funded quickly?
Given that there are different types of personal loans from which to choose, knowing your options ahead of time provides you with a head start. Your basic options comprise of the following:
Unsecured and secured personal loans. Secured personal loans can be used to finance the purchase of your security, such as a car, or to finance a different purchase while an asset you already own is used as security. Unsecured personal loans require no collateral, but may come with higher rates.
Cash advances. Credit cards give cardholders the option to withdraw cash from ATMs; when you use your credit card for withdrawing cash, you're getting a cash advance. This cash you borrow attracts interest that is typically higher than what purchases on your card attract. You might also have to pay an additional cash advance fee.
Short term loans. These loans give you access to an amount between $100 and $5,000 (some are available up to $10,000) that is designed to be repaid in the short term. Rates and fees for short term loans are considerably higher than standard personal loans.
Line of credit. This type of credit gives you access to money as and when you need. You only pay interest on the money you use and not the entire amount.
Overdraft. An overdraft is attached to your existing bank account and allows you to draw over and above your limit. These can be set up very quickly through your bank, giving you access to emergency funds when you need them.
Need more information? Compare:
How should you compare fast personal loans?
If you're in the market for a fast personal loan there are some things you should keep in mind when comparing your options:
How much can you borrow? You can generally apply for a personal loan of between $3,000 and $80,000 but short term loans are only available for lower loan amounts. Make sure the loan gives you the amount of money you need.
How long do you have to repay? You'll have between one and seven years to repay a secured or unsecured personal loan, but generally less than a year for short term loans.
How quickly will the loan be funded? Since you're looking for a fast loan, this is an important aspect to compare. While some lenders give you access to funds within an hour, some can take 24 or 48 hours. Borrowing funds during business hours usually leads to quicker funding. However, some lenders may provide a 24/7 service.
What does it cost to borrow? The cost of borrowing includes the interest as well as any costs and fees linked to the loan. These vary from lender to lender, so an easy way to compare this is to find out how much you have to repay in total when you borrow the same amount from different lenders. Enter your loan amount at the top of Finder's comparison tables to see your repayment amount.
Use the comparison table on this page when comparing loans. Once you narrow down a suitable loan, click on the given link and start the application process directly on the lender's website.
Is there anything you need to avoid?
Taking on too much debt. Only apply for how much you need to to avoid repayments that extend your budget.
Excessive fees and charges. Make sure you're aware of the interest and fees you'll be charged before you apply.
How you can apply for a personal loan with fast approval
Lenders who offer personal loans require that you meet certain eligibility criteria before you can apply. It's required that you:
Be an Australian citizen or a permanent resident
Are 18 years or older
Have a regular source of income
You can complete the application process for most personal loans online and you will typically need to provide information like your name, phone number and email address, as well as copies of bank statements or payslips.
More guides on Finder